BRAWLEY — Wildcats football has been synonymous with coach Jon Self for the past 12 seasons. The team and Self will now part ways as Self recently announced his retirement. 
Brawley football enjoyed success under Self's tenure and endured countless hours of interaction and hard work on and off the field.
The mantra of hard work, integrity, and keeping one's word is the legacy he leaves behind.
Self began coaching in the Valley at Calipatria in 1991 with coach John Bishop. After three seasons, Bishop was hired at Brawley and Self came along.
"I went with Bishop to Brawley in 1994 and was paired through 2010," said Self. He ended up taking over in 2011 and coached up until announcing his retirement.
Self credits his father and Coach Bishop as role models.
"My father was a football coach for 50-plus years," said Self.
Self commented on two memorable moments throughout his coaching career at Calipatria and Brawley.
"The third year I was at Calipatria we made it to the quarter finals in the playoffs and 2004 with Brawley was a memorable season when we made it to the CIF Finals," said Self. 
Self also highlighted family memories.
"Having the opportunity to coach with my dad was also fun and getting to coach my son too," said Self.
From 1991 to now, Self described how the game has evolved over the years.
"The game has changed," said Self. "There is a lot more passing now. A lot more innovations on figuring out ways to get the ball out. Screens, draws, deep balls, and run-game - everything is different now than what it used to be."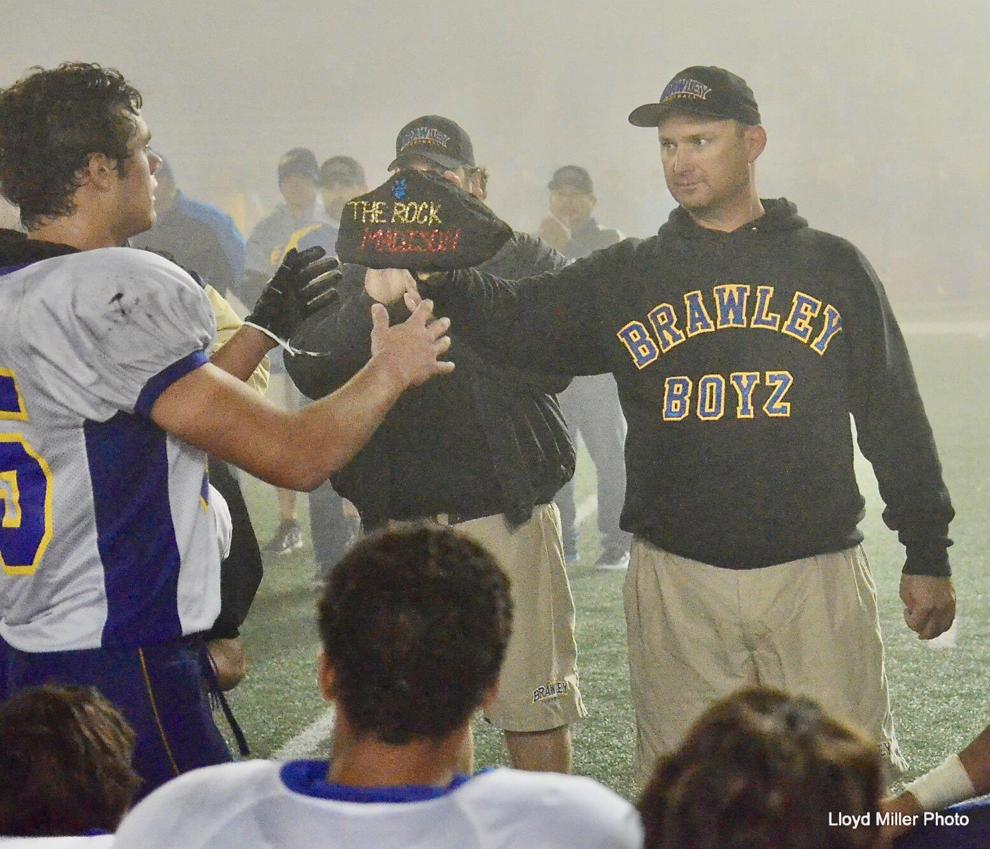 Of the many student athletes Self coached, several went on to play on Saturdays in college and Sundays in the NFL such as Mike Mohamed NFL, Casey Kline (Boise St.), Niko Aguirre (Idaho St.), and Donavin Buck (SDSU).
 "We were pretty successful," said Self in regards to his time at Brawley.
 According to Self, this was his last coaching venture.
"I'm done," said Self. "That's it. Now there's other things to do. I appreciate that I got the opportunity and that the people from Brawley allowed me to be the coach there with the support of the administration and the school. It was a fun part of my life."