EL CENTRO — The Imperial Valley has been the birthplace of a few iconic people that have made a name for themselves in their respective industries, and one of them is the Valley's own boxer Andy Ruiz Jr.
Ruiz graduated from Imperial High School in 2007 and moved on to his career as a boxer, training since he was a young man. Through his dedication to the sport, he has obtained a fighting record of 32–1, with a knockout percentage of 64%.
His size did not hurt him in his pursuits, either; Ruiz stands at 6'2" with a 74" reach that he uses to spar in the ring. Based on his size, Ruiz is in the heavyweight division and is currently seeking his next fight.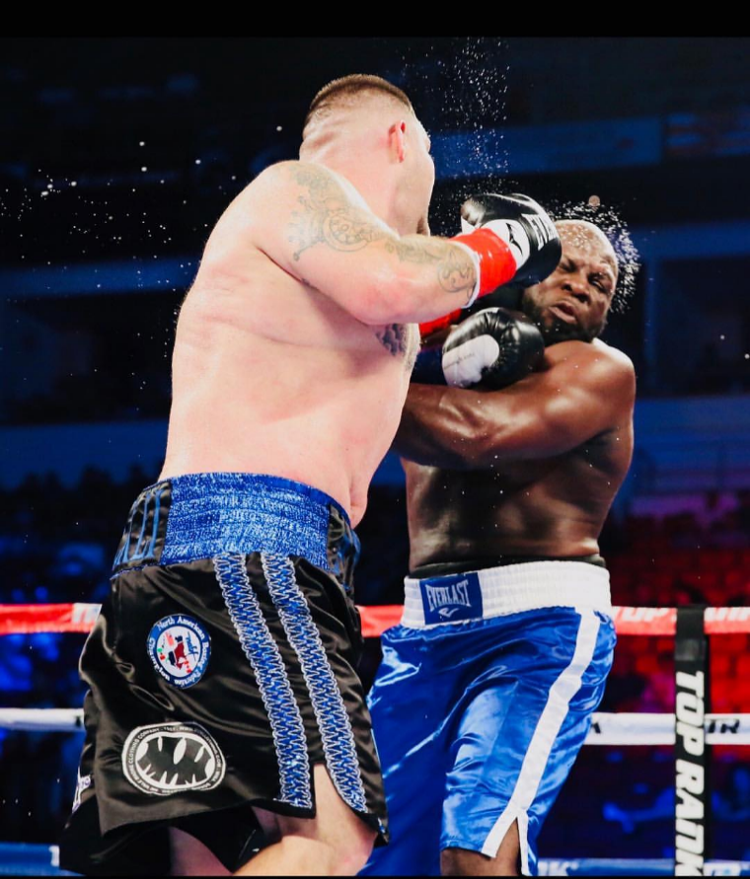 "I have been training, and with some hope, I will be able to fight soon to show the Valley and those in the boxing community my passion for this sport," he said.
When preparing for a fight, a lot of training is involved, that's why Ruiz showed up at Sparta Boxing in El Centro March 27. While at the gym, Ruiz sparred in the ring and worked on cardio to build his stamina. Preceding  his training routine, Ruiz took time to meet people from the community.
"I have been coming to this gym since I was younger and through this, I have met many supportive people who I hope I can honor by representing the Imperial Valley in the boxing community," said Ruiz.
Ruiz and his team got a glimpse of what his next possible fight could look like.
The Imperial athlete will potentially be fighting Anthony Joshua for the World Boxing Heavyweight Title. If this fight is to occur, it will be held on June 1 at Madison Square Garden in New York.
Joshua is the current title owner and has a career record of 22–0 with a total of 21 knockouts. Joshua also stands at 6'6" with a reach of 82".
"If we are able to obtain this fight, I hope I can make the Imperial Valley proud, as well as my family and all those who supported me throughout my career," said Ruiz.