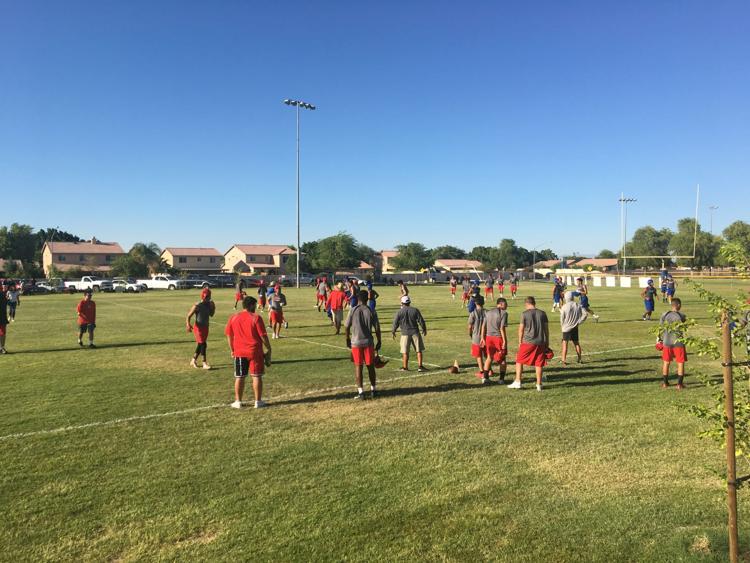 BRAWLEY — The 2019 Imperial Valley passing league has officially come to an end. Brawley's Ed Soto Field served as the setting for five Valley teams to preview their offensive passing skill and timing prior to the actual beginning of the season. 
"It allows us the opportunity to work on what we installed during Spring Ball, which in turn lets us know if we need adjustments when fall starts," said Imperial Head Coach Kerry Legarra of how passing league helps squads prepare for the regular season. 
Five squads from throughout the Valley were on hand Tuesday, July 10, including the high schools of Brawley, Central, Imperial, Calexico and Holtville. Each squad played a minimum of two games with only passing and no rush with a five-second time limit on quarterbacks to release the ball. 
"Having a passing league is very beneficial with developing our offense and defense playbook assignments and the details of each side of the ball. It also allows us to get a lot of players very good quality reps versus some of the best competition here in the Valley," said Central's head coach David Pena.