BRAWLEY — Every year, young athletes across the nation dream about playing football at the next level; their name on the back of their jersey, thousands of screaming fans cheering them on and competing in a sport they have played their entire lives. For one local athlete, that dream has finally come to fruition, although maybe not where you might expect.
Former Brawley Union High School standout Casey Kline will begin his collegiate career at Boise State University where he'll play outside linebacker for the Broncos.
"It's been different transitioning from high school to college," said Kline. "In high school, you're kind of the do-it-all guy, wherever the coach puts you, you go out and have to perform on all sides of the ball. In college, you have to learn to play your role within the team. There are guys who have been there longer than I have and I have to learn from them so I can step up my game."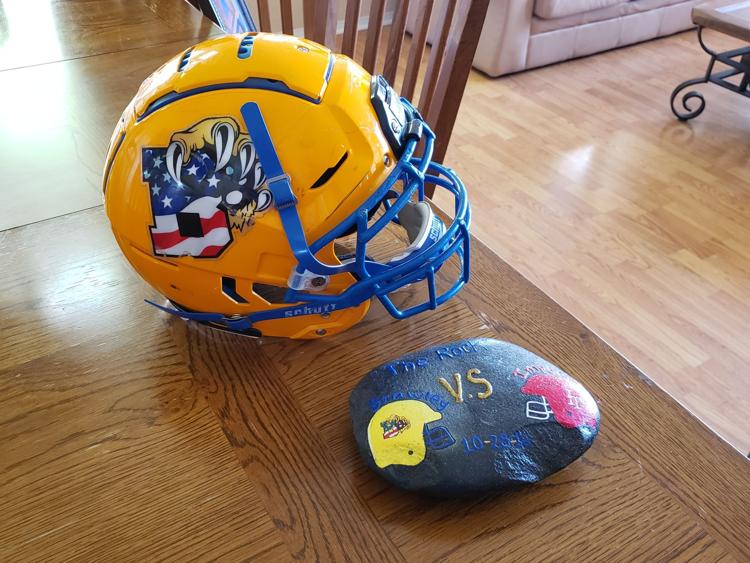 Kline's former team, the Brawley Wildcats, goes into this season with many unanswered questions. The departure of a strong senior-laden squad coupled with the potential loss of their starting quarterback to a season-ending injury leaves many to wonder how the Wildcats will fare in the IVL this season. Kline says just look at Brawley's pedigree of winning and winning consistently.
"It doesn't really matter who's out there for Brawley," said Kline. "They're always tough, year-in, year-out. They're gonna be a tough win for anyone this year."
Kline and the Broncos won't have any time to ease into this season as they begin the year in hostile territory against the Florida State Seminoles on a "neutral" site (Jacksonville, Florida). Kline says the big jump facing a perennial national contender will give the Broncos a good measuring stick for their expectations this season.
"Florida State is a team that wants to be in the national championship picture every year," said Kline. "It's a great opportunity for us. Being the smaller school, we're gonna go down there with a chip on our shoulders. We're gonna give them a fight."
Kline did not hesitate when asked if the stage might be too bright too soon for the Broncos.
"We expect to win that game," said Kline.
Kline says making the transition from high school to college comes down to maturity. Believing in yourself without thinking you are better than anyone else goes a long way toward being successful.
"I want to be a good teammate, take advantage of opportunities and just play my part. Hopefully, we're able to compete for a conference championship and go on and win a bowl game."