EL CENTRO — The Southwest Eagles' 2021 baseball convocation glided into a first-round playoff matchup versus Mater Dei Catholic Wednesday, June 9, where the purple and gold utilized late-game, long-ball heroics in a 5-4 comeback victory at Mickey Carter Field in El Centro.
The first at-bat of the contest started off with a sonic boom as the Crusader's Elijah Cook took the opening pitch over the left-field wall for an immediate 1-0 Mater Dei advantage.
Amid the initial busy bat, the next three innings featured a pitcher's duel as nine strikeouts were logged through the top of the fourth inning (three for Mater Dei, six for Southwest's Derek Silva).   
In the top of the fourth inning, the Crusaders drove in two more runs that reached base by way of walk and fielding error. The bottom half of the fourth inning was defined by a four-up, three-down inning.
Mater Dei situated a fifth inning, one-out, runners on the corners scenario. As it appeared the crusaders were going to tack on to their 4-0 advantage, the Eagle D swallowed up a ground ball and finished off the inning unscathed with a 4-6-3 double play.
Southwest pitcher, Derek Silva, collected some get-back from the batter's box with a fifth inning leadoff home run over Freeway Park's left field purple monster. RJ Sanchez batted next and reached first base on a dropped pop-fly. Ezequiel Barraza followed up with a two-run shot over the center field fence as the Eagles crept back to within one run at 4-3.
Down one and with only two at-bats remaining, Southwest seemed to have peaked early in the previous inning as the first two batters drew a fly out and ground out. Four outs away from chalking up a home loss, Silva stoically delivered the equalizer with a home run to right center field. The Eagle fans roared at the shift of momentum as the home dugout cleared to welcome Silva at the plate. Danny Ramirez stepped up to bat next and continued the slugfest with a launch angle of his own that placed over the left field fence atop the Eagle gymnasium somewhere for the go-ahead 5-4 lead.      
Now, the Crusader had to walk the plank, down one in the bottom of the seventh inning. Southwest's ace, Silva worked a two-out, one-on scenario but ran out of his allotted pitch count and was forced to be relieved. In a rare last-out closer scenario, Jose Perez inherited a game-saving scenario that he handled masterfully as he closed out the final batter and locked down the 5-4 comeback win.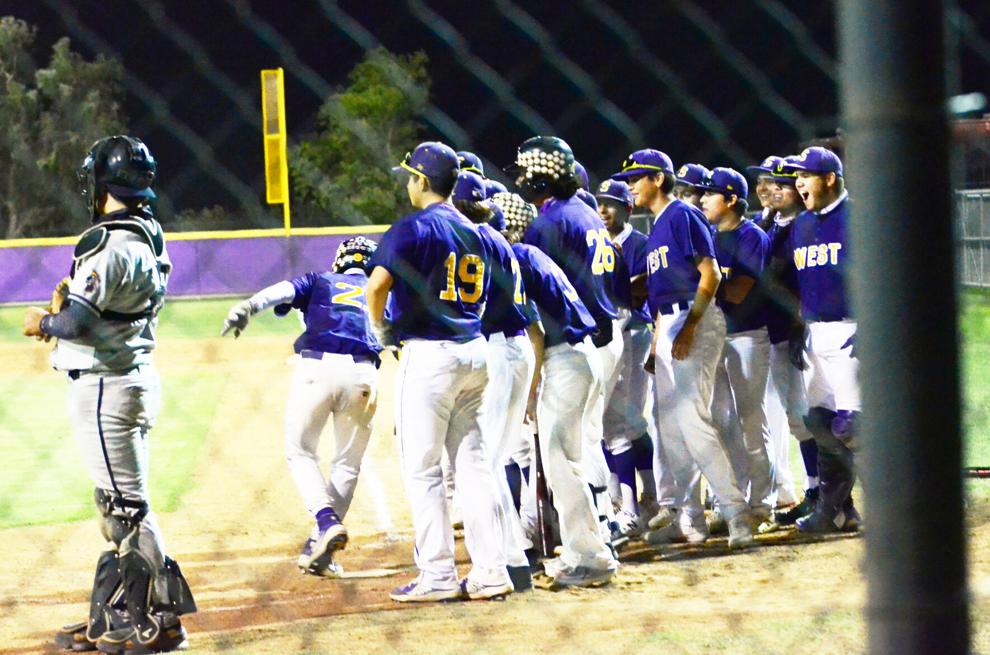 "It's always awesome to win but in the playoffs when you're down 4-0, to come back and win feels even better," said Eagle baseball Head Coach Matthew Redden. "Having our seniors step up like that is even a greater feeling. Our guys got pitches to hit. All we can control are our effort and our emotions, so when our emotions get the best of us, they can deter us from coming back. So that's why we gotta control our effort to be able to put us in a position to come back."