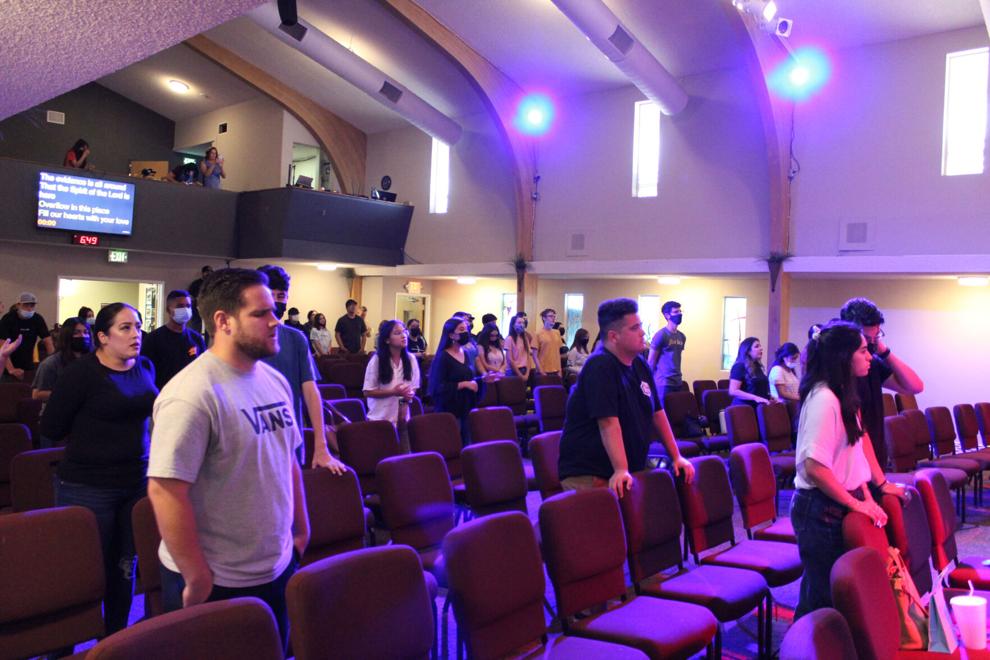 EL CENTRO — Youth of the Imperial Valley tuned in both physically and digitally to the spirit of prayer for National Day of Prayer Thursday, May 6, at First Christian Church in El Centro.
The Prayer Experience is geared toward high school juniors and seniors to introduce the importance of prayer and encourage a life in Christ. This year's event was a hybrid with an in-person service at the church and streaming on Facebook, YouTube, and Instagram.
The year's theme was Thessalonians 5:16-18 "Rejoice always pray continually, give thanks in all circumstances, for this is God's will for you in Christ Jesus." During worship, the youth were encouraged to be joyful, to remember choosing Jesus means finding joy in His love.
This is the 15th year First Christian Church has held their Prayer Experience. Executive Director of Youth for Christ Jeremiah Vik said usually the church hosts over 100 people with nine-12 youth groups from around the Valley.
Thursday was a quieter affair but had the same spirit nonetheless and a step up from last May's event, according to Vik. The audience was alive with the spirit of worship after a year of being away from the church.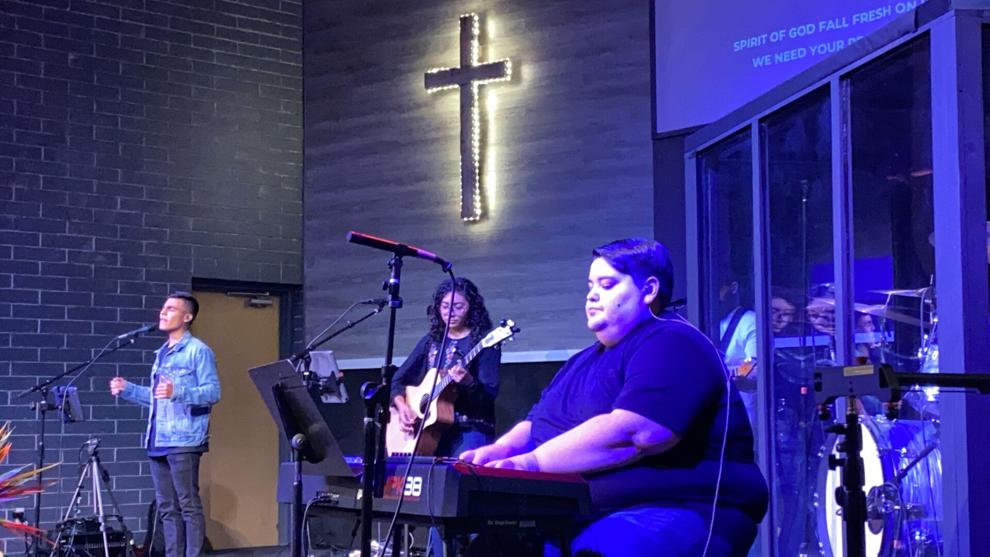 Vik said there is just one element of the experience missing — prayer activities and stations that are usually held. There is normally more interaction with the youth leaders, such as separate rooms of worship and a large artwork that every person takes part in that is usually the highlight of the night.
Vik said they want the experience to be more than just sitting and praying but actively doing something and guiding the youth through their prayers.
"These young people are the future of the church, and if they don't establish a rhythm of prayer in their lives, they won't develop that when they're older," said Vik. "For us to be able to introduce them to what prayer is and how important it is in our lives, I think will be monumental for their spiritual lives in the future."
National Day of Prayer is an annual observance held on the first Thursday of May, inviting all people of faith to pray for the Nation. It was created in 1952 by a joint resolution of Congress and signed into law by President Harry S. Truman.