This article continues as we approached the last two days of our trip; it was rapidly coming to a close. The first site that we visited was the Vatican.
Vatican City is a city state that is surrounded by Rome, Italy. It's a sovereign state with regulations solely determined by the Catholic Church. The Catholic Church's headquarters are in the Vatican and Pope Francis, the current pope, resides at this location. The total acreage for the Vatican is only 109 acres and as of 2017, it had only a population of 1,000. This phenomenal city state is the home for over 70,000 cherished pieces of art and architecture of which 20,000 are on display. We were privileged to see some of these Roman sculptures, tapestries, and masterpieces of Renaissance art, and view the amazing architectural feats in the museums when we visited a few of its 54 galleries (called sales).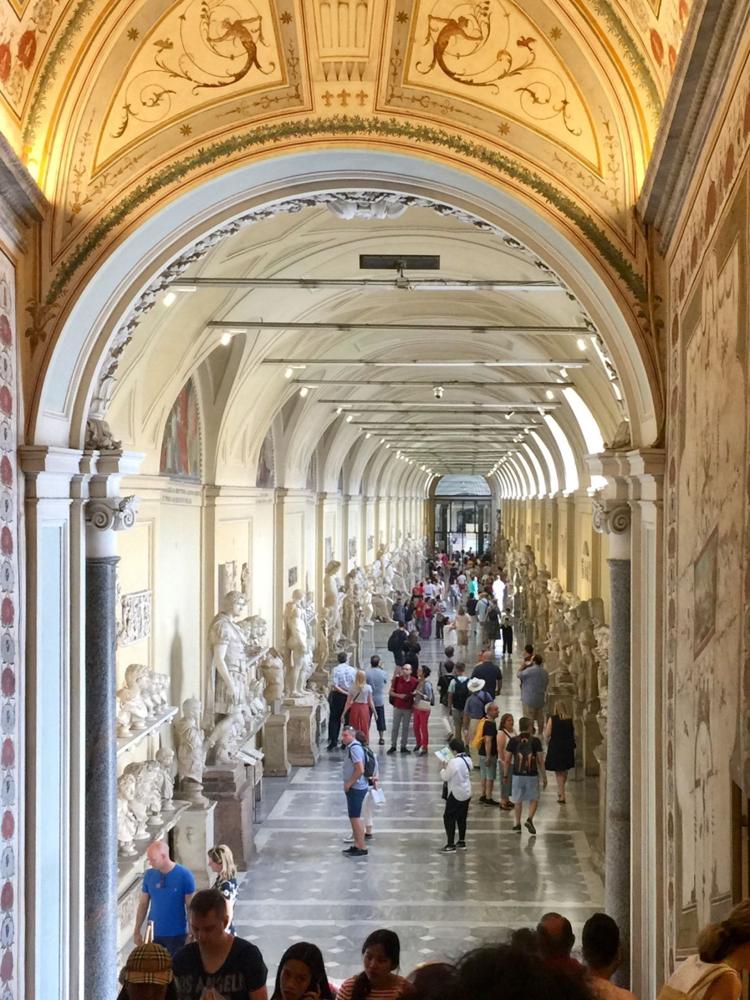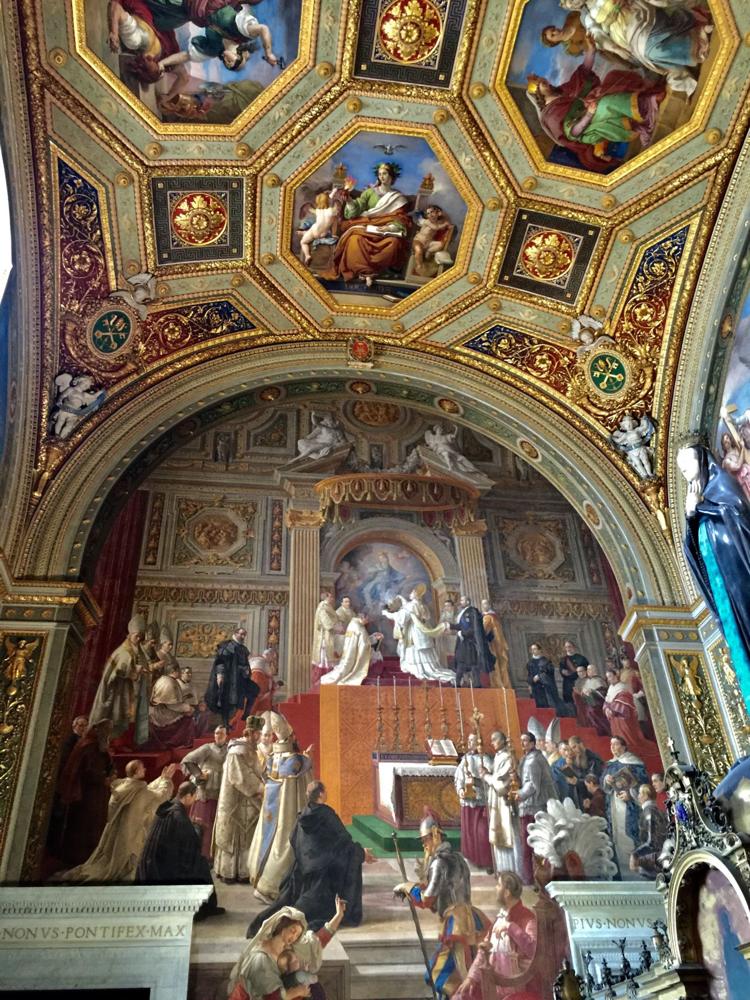 The Vatican was founded in the 16th century by Pope Julius II. Today it is the fourth largest art museum in the world and in 2017, six million people visited Vatican City.
Upon entering, the numbers waiting in line were overwhelming. Fortunately, we were in a group and had easier accessibility to the entrance than those waiting independently. Rushed, and feeling pushed by the crowds, it was difficult to appreciate the artistic grandeur of the artifacts we saw.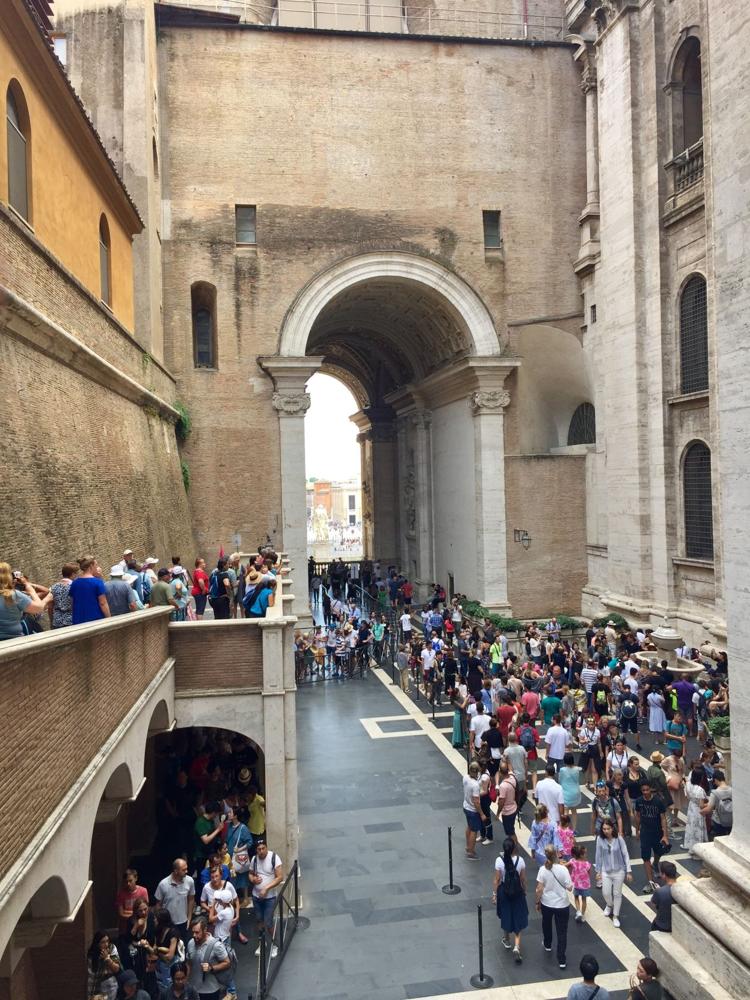 After a quick walk through of some museum galleries, we were then taken into Saint Peter's Basilica.
Construction was started in 1506 and completed in 1626. It is in this Basilica that Saint Peter's tomb is located. Most of the major papal functions and events take place here. It is the world's largest church, Rome's second tallest building, and one of the world's tallest domes; designed by Michelangelo.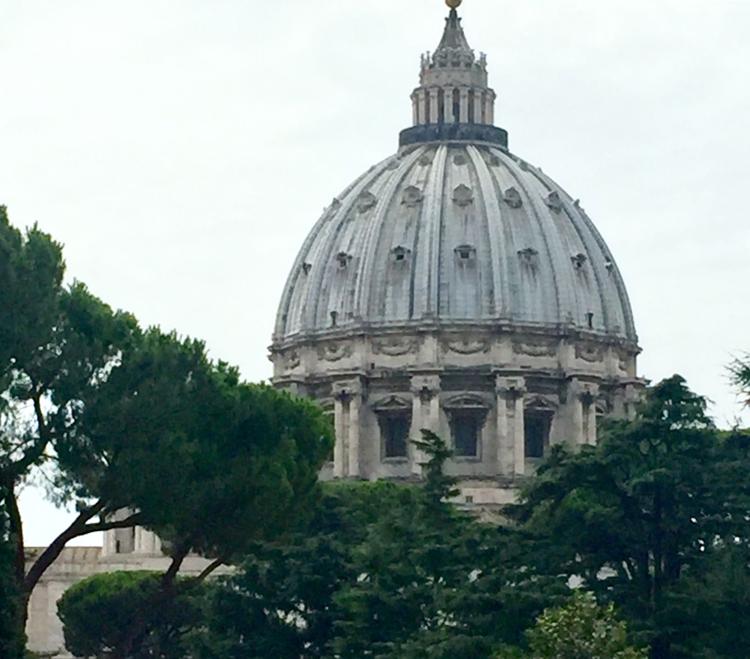 Inside Saint Peter's Basilica, a splendid Renaissance structure in and of itself, one can find spectacular works of art, sculptures, and artifacts displayed on its walls; these are "treasures from millennia."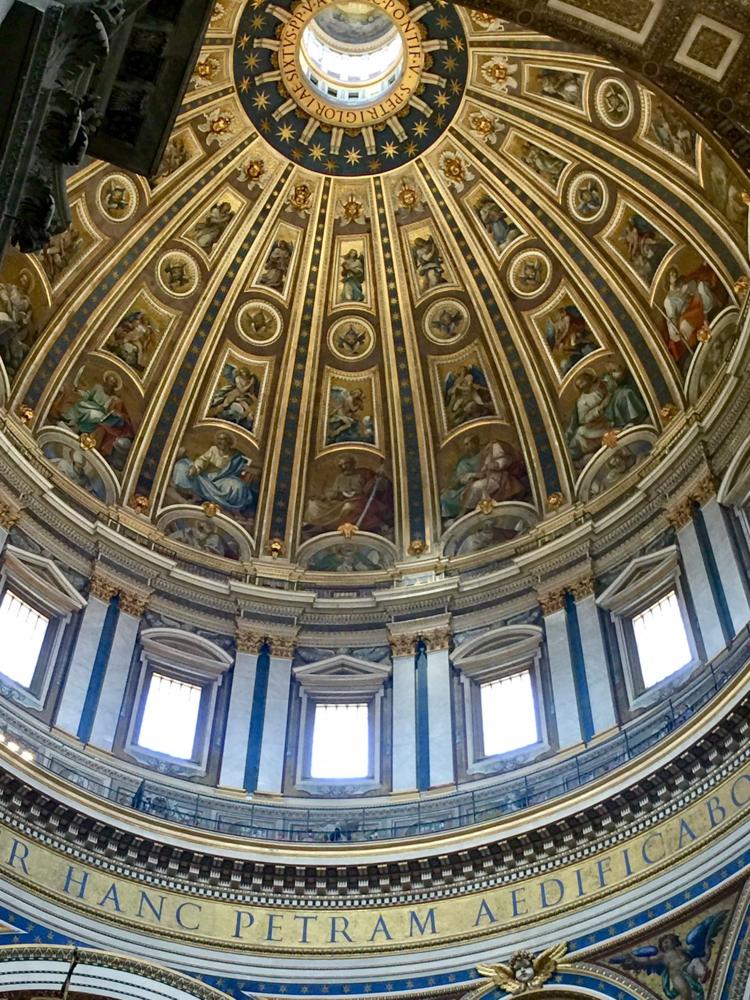 Upon leaving Saint Peter's Basilica, we were ushered into the pristine, though small, Sistine Chapel.
The Sistine Chapel is only 134 feet long, 44 feet wide, and 68 feet high and has the same dimensions as the Temple of Solomon in Jerusalem's Temple Mount. Its name in Italian is "Capella Sistina" for the man who commissioned it in 1473, Pope Sixtus IV. The chapel was completed in 1481.
The original ceiling was painted blue and studded with stars and had decorative borders around the architectural supportive arches of the dome's ceiling. The original blue ceiling was replaced in 1508 by the famous Michelangelo painting, "The Creation of Adam," where God touches Adam's finger. This was the first time that God had been depicted as a muscular being with a long flowing beard. Before this, the image of God had only been portrayed as a hand reaching from Heaven.
This replacement of the blue ceiling was necessitated in 1504, when a nearby construction work caused a crack in the ceiling. Pope Julius II, Pope Sixtus IV's nephew, did not like the repair work done over the crack and contracted Michelangelo to create his now famous painting. The original concept that Pope Julius II had for the painting was to paint the 12 apostles; Michelangelo had other ideas.
In addition to the painting of God touching Adam's fingers, Michelangelo painted nine panels of frescoes showing Adam and Eve, the Garden of Eden, and the Great Flood.
Reverence and awe was expected by all who entered the Sistine Chapel and because we were not allowed to take photos inside, I am including a photo taken from a computer-generated copy that was exclusively created in 1980 when all photography rights were given to the "Nippon Television Network." They donated $13 million to restore this glorious work of art.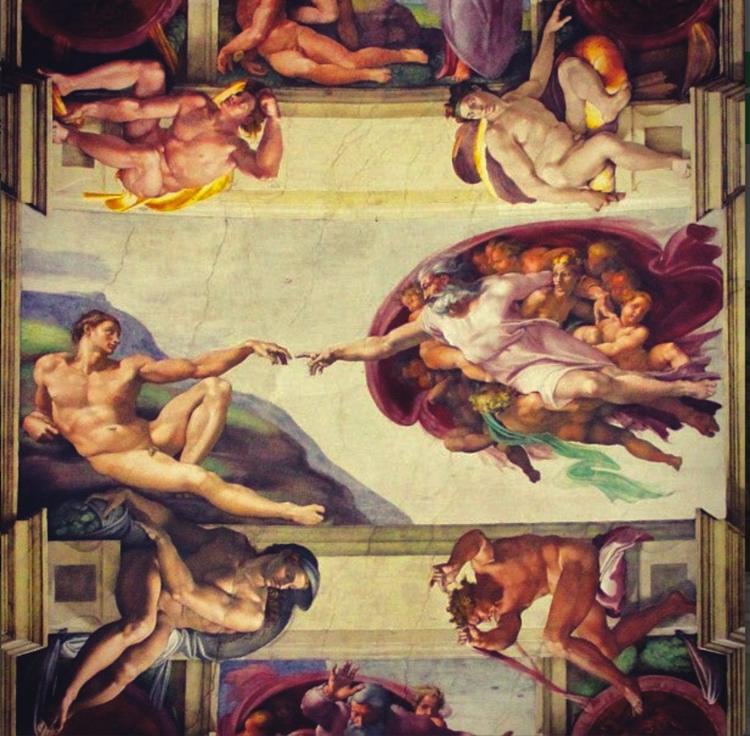 Michelangelo was a sculptor working on Pope Julius II's marble tomb when Julius asked him to begin the painting. He baulked with great disdain, claiming he was a sculptor not an artist. This was in 1508. Later, he reluctantly accepted the request and spent four years on a scaffold completing the painting.
Against what most individuals believe, Michelangelo did not lie on his back to complete this painting. Michelangelo stood upright on the scaffold. He did complain of neck, stomach, and arm pain along with paint in his eyes. Despite his discomfort, the gifted artist completed one of the world's most renowned and beloved Christian artworks in existence.
After five centuries since completion only one section has fallen, a section showing Noah's escape from the flood, due to a nearby gun powder depot explosion in 1797.
The Sistine Chapel was declared a UNESCO world heritage site in 1984 and contains other marvelous paintings on its side walls, depicting stories of Moses and Jesus as well as the resurrection of Christ. Additionally, between 1536-1541, Michelangelo painted "The Last Judgment" on the wall where the altar stands. What an awe-inspiring privilege it was to be able to see this phenomenal chapel.
Leaving the Sistine Chapel, we walked a short distance to St. Peter's Square, a large, expansive plaza in front of St. Peter's Basilica. In the center of the square, stands an Egyptian obelisk made of red granite. It stands 84 feet tall and is supported on either side by bronze lions. A cross is erected on the top, making the entire structure 135 feet in height.
This obelisk was originally erected in Egypt by an unknown Pharaoh and was moved to a forum in Alexandria Greece by Rome's first Emperor, Augustus. This occurred sometime in the last part of the 1st century B.C. In 37 A.D., Emperor Caligula, Rome's third Emperor, had the Alexandrian forum demolished and the obelisk was moved to Rome. It was placed on a median that ran along the center of the "Circus of Nero." It was moved to its current site in 1586 under the direction of Pope Sixtus V. As I think about the dates the obelisk was on the median in Rome, I wonder if Paul saw this massive architectural structure and stood in awe at its appearance. This Obelisk remains the only obelisk in Rome to never have been toppled.