BRAWLEY — Christ Community Church Brawley (CCCB) lit up candles on the night of Christmas Eve as they prepared to celebrate the birth of the "light of the world in the form of a baby," said Pastor Sean Arviso, Friday, Dec. 24, in Brawley.  
Christmas decorations, champurrado, cookies, buñuelos, coffee, tamales, candles waiting to be lit, and laughs filled the room as Arviso prayed over the night. The worship team commenced the service with Christmas music.
Arviso's message retold the Old Testament prophecies about the Savior to come and the Jewish nation before Christ, the turmoil and waiting of the Promised One, and then Jesus came.
Arviso explained the candlelight service originated from the Bible as said in John 8:12, "I (Jesus) am the light of the world," and in Matthew 5:14-16, "You (Christians) are the light of the world," and that they must share it as well.
"His light shines through us and that's symbolic in what we do with the candles," said Arviso. "The first candle represents God Himself; it represents the light of the world. When that candle goes to someone else it's representative of God touching the wick of someone's heart and now illuminates them from darkness to light, from death to life."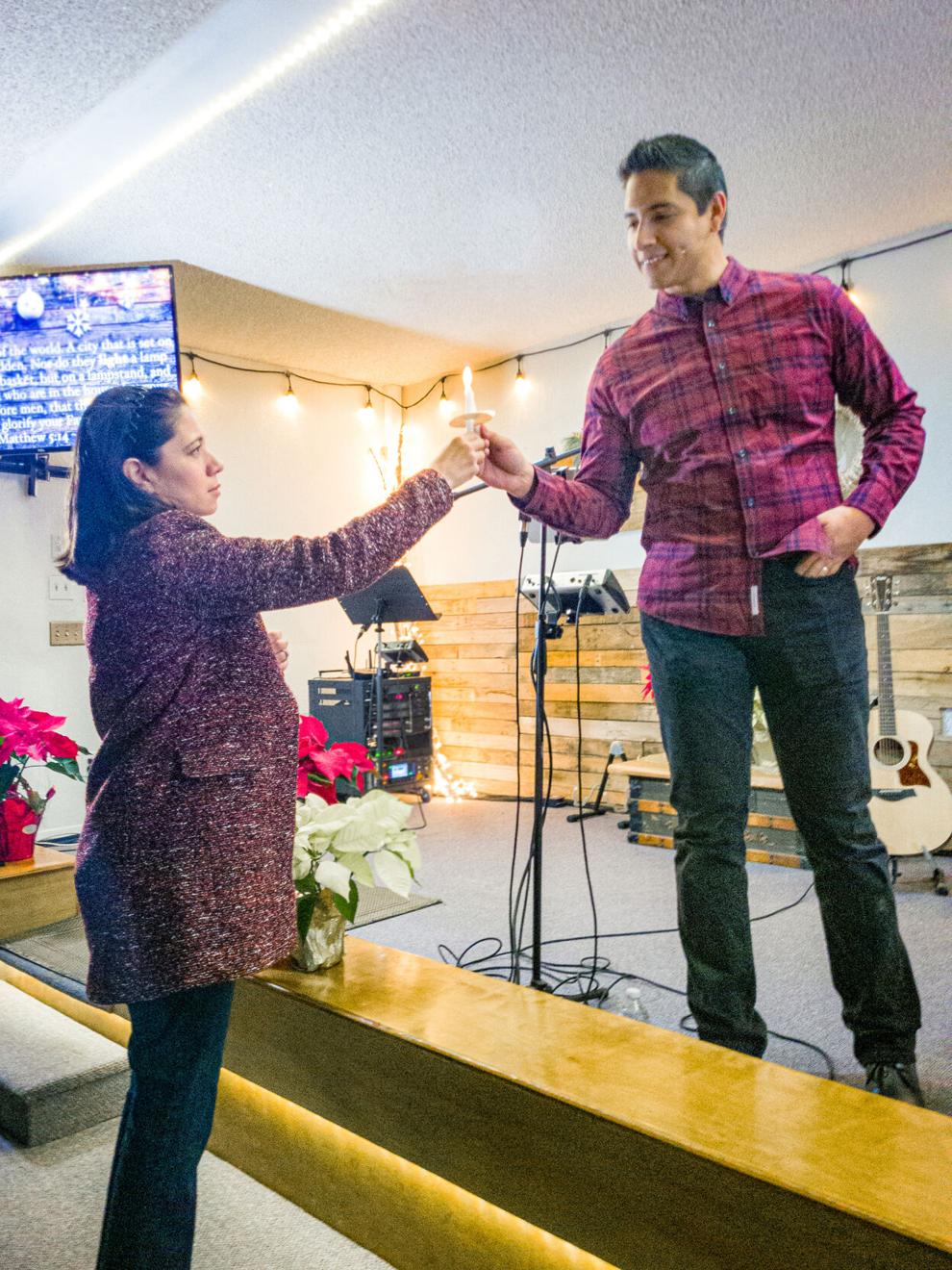 He explained the act of sharing the light with someone else is representing that the Kingdom of God is advancing, and people are receiving salvation as the Gospel goes out through the light of God.
"The great commission is in Matthew 28, where He (Jesus) tells us to go and make disciples, he tells us to be active and go into our community," Arviso said.
"CCCB's mission statement is to see the life of everyone in Brawley come to Christ and to be impacted by the truth of God's word, the power of the Gospel, and the service of His church, and with this candlelight service, we're trying to fulfill that mission," he said.
He said the act of worship through music is an important way to praise God. According to Arviso, singing praises to God is just one of many ways to worship, and "loving and respecting your spouse, being excellent at your job" are others. He referenced King David in the Bible who commanded himself to worship in Psalms, Arviso finds that his heart goes with what his body is doing.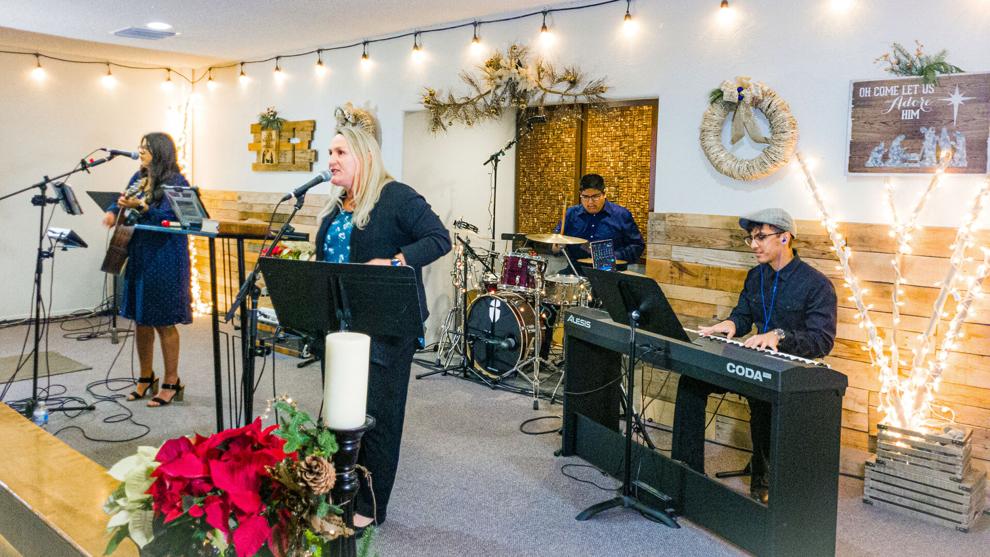 "Even when we don't feel like it, if we command ourselves to do that, our hearts often follow," he said.   
CCCB Men's Ministry Leader Peter Quintanilla shared he and his wife hadn't attended a candlelight service for about 7 years but felt inclined to participate in this service due to the love the family of CCCB brings to them.
"We wanted to come together as a family-in-Christ and continue that light that we were presented with when we first came to the Lord and to be encouraged to continue doing what we do for Him," Quintanilla said.  
The gathering blew out their candles and gathered around for fellowship and food.
"It was a great outing," Quintanilla said smiling. "As you can see, there's a lot of fellowship going on right now, there was a lot of fellowship before the service (too)."  
Quintanilla said he looks forward to growing through the challenges he faced, while not forgetting where he came from, referring to the time before he became a Christian.
"Some of us that are new or older in the Lord, (we should) not forget where we came from," Quintanilla said, "and continue to keep that flame alive, that the Lord planted the Holy Spirit in us, by stirring one another in love and good works as the Word says." 
He said there is a lot of confusion, stress, and friction going on in the world but encouraged everyone to focus on God's work and to "be that love and be that light that the Lord calls us to be."
Christ Community Church Brawley will be having an all-night New Year's Prayer & Worship Night Friday, Dec. 31, from 7 p.m. to 7 a.m. at 1465 Jones Street. The church will be receiving the year 2022 with Spirit-led worship and prayer.
They will also be moving to a new location and host a grand opening at 516 Main Street, Jan. 16, at 10 a.m. 
For more information on Christ Community Church Brawley, contact Pastor Sean Arviso by email at sarviso@ccciv.org or by telephone at (760) 337-9400.