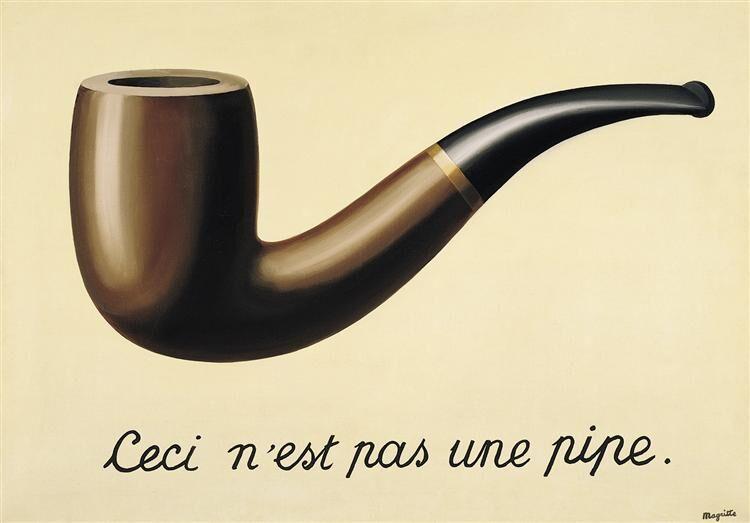 One of Belgian surrealist painter Rene Magritte's most famous paintings depicts a tobacco pipe with cursive script below it reading, "Ceci n'est pas une pipe," which translated from French means, "This is not a pipe."
Imperial Valley has recently spawned its own surrealists in the style of Magritte who state that an agreement to sell water is not about selling water and that the San Diego Pipeline is not a pipe.
Confused? That appears to be by design.
When QSA water transfer advocates cannot persuasively challenge the argument that selling our Valley's water to big cities is a rather bad idea for the people that live here; the tactic is to question that water is being sold at all and expect it to stick for at least a certain portion of readers left bewildered.
When San Diego Pipeline proponents cannot persuasively dispute the case that building a $5 billion pipeline to suck 100 billion gallons of Imperial Valley's water every year away to San Diego leaving future generations of Imperial Valley residents with less water and fewer options; it is better to state that the Pipeline is not really a pipeline or question the plans to build it are real at all.
Surreal indeed.
In all seriousness, QSA water transfer historical revisionism and denial of reality in the case of the San Diego Pipeline have a corrosive effect on Imperial Valley's ability to have rational argument and debate over some of our biggest decisions ahead. It is important to agree on the facts in order to thoughtfully debate the issues.
In a recent opinion by Wally Leimgruber, he states that the QSA water "transfer is a way of providing Imperial Valley funds to carry out conservation through a partnership with San Diego that also allows the San Diego County Water Authority to diversify its water supply" while also incredibly titling his letter "The QSA is not about selling water to San Diego." 
The New Oxford American Dictionary defines a sale as "the exchange of a commodity for money." It is difficult to understand how exchanging water (commodity) for funds (money) is not a sale, and that the QSA is not actually about selling water.
But semantics aside, history refutes Mr. Leimgruber's contemporary surrealism.
In 1997, the Washington Post reported, "[US Interior Secretary] Babbitt said he will not approve a historic sale of [Imperial Valley's] water to San Diego unless the Imperial Irrigation District ... limits its demand on the Colorado River," and that, "Babbitt said he is hopeful that Imperial Valley will accept limits on its Colorado River draw as a trade-off for getting his approval for the lucrative agreement to sell between 130,000 and 300,000 acre-feet annually of its Colorado River entitlement to San Diego." Emphasis my own.
Earlier that year at the first Colorado River Compact symposium in Santa Fe, New Mexico, Rita Schmidt Sudman of the Water Education Foundation stated that in 1995 the IID and the San Diego County Water Authority entered into an MOU so that "IID, Imperial, could conserve some water and sell it to San Diego County Water Authority." Emphasis, again, my own.
It is abundantly clear that the QSA water transfers first originated as a proposed sale of water from Imperial Valley to San Diego, and became conditioned and expanded over the course of eight years from 1995 to 2003 culminating in the QSA we are forced to live with today and perhaps for the next century.
If QSA water transfer proponents are true to their belief that this disastrous set of deals that have destroyed the Salton Sea and permanently damaged the Valley's economy has in the end been to the benefit of Imperial Valley, they should argue honestly and forcefully that position. 
However, seeking to confuse rather than persuade by stating that an agreement to sell water is not about selling water and that the San Diego Pipeline is not a pipe or is a hoax is not just intellectually dishonest — it's surreal.