The modern work environment seems almost perfect for a new friendship to develop. We are surrounded by technology and social media, which show results of prospective friendships. Yet, people find themselves struggling to make new friends and meet new people.
Making friends in person is odd. It's difficult unless you have something to bond over. You make friends in school because you bond over sports, clubs, or even just the misery of math class. You see each other every day and the friendship is easy to maintain.
It's also odd because people are odd. If you put me in a room with total strangers, I can't tell you how many I'd become friends with, but I can tell you how many I would try to avoid awkward small talk with … the answer is all of them. Literally, every single person. I would rather chew off a limb, than make forced, awkward small talk.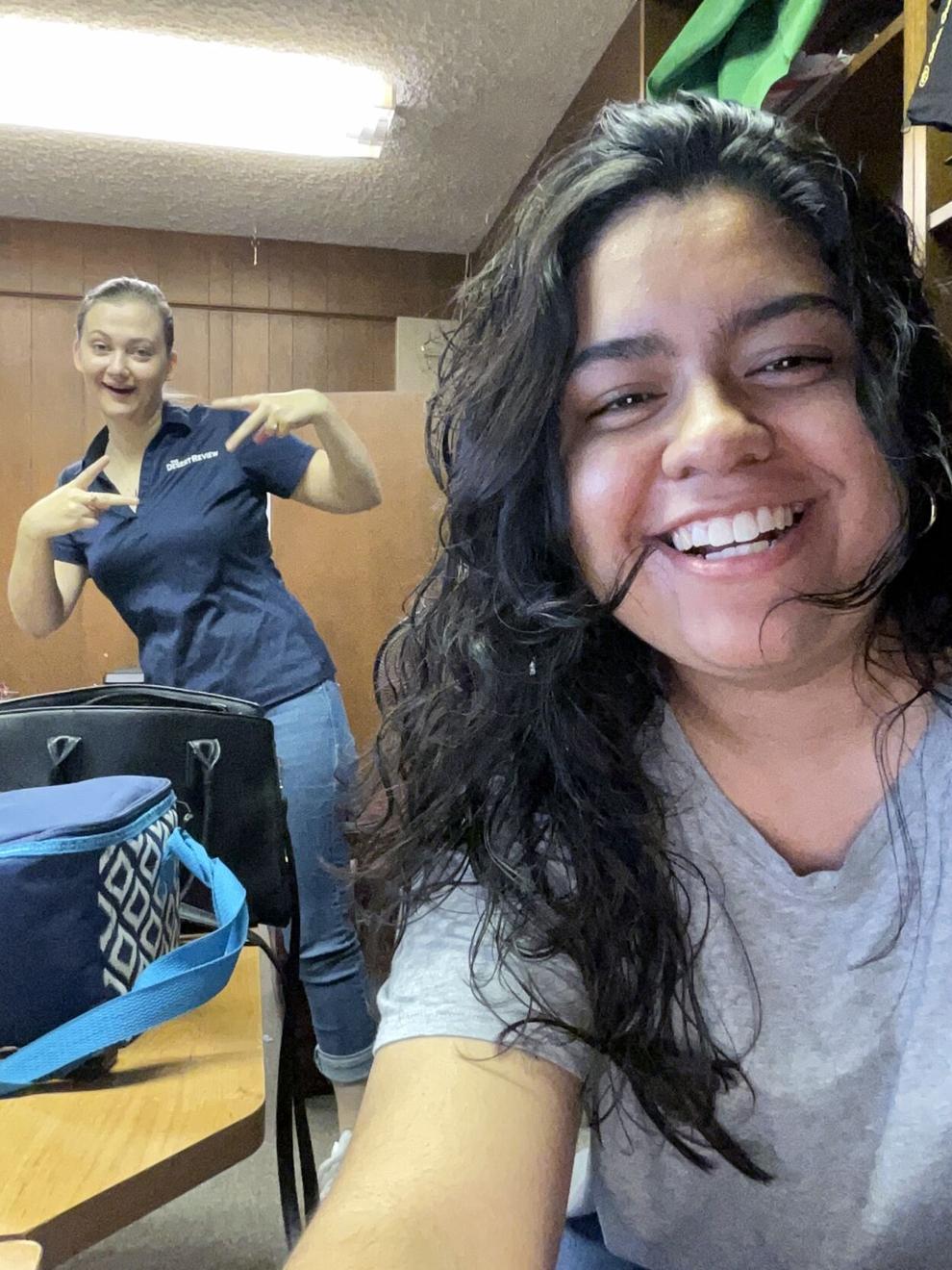 But, as social creatures, humans need real life friendships. Not just friends over the internet. But as adults, where do we meet and make new friends? Casually at the mall? While grocery shopping? Yeah, sorry, I don't really want to make friends with a complete stranger that just saw me buying tampons.
The workplace is a very common nesting ground for friendships. You're essentially forced to be around the same people for extended periods of time, affording you the opportunity to share interests, goals, trauma, dreams, and everything in between — sadly, in some places, you might bond over some miserable moments.
And though many of these friendships do not extend beyond the walls of the workplace, there is something so tranquil about having work friends. These are people that you can allow to have limited knowledge of you and your personal life, but you are still somehow close. Or you can go the opposite route and divulge every little detail of your life … but then you get to go home, and you don't have to worry about maintaining a relationship with that work buddy because you'll see them at work again tomorrow.
Or heck, you might even meet your best friend through work — I did, and I currently have another friendship developing through work. My best friend and I see each other almost every day for work, and we still hang out outside of work. But even when we go a few weeks without seeing each other outside of the workplace, we're still caught up with each other and feel our needs being met.
You're spending a large portion of your time in this place, might as well enjoy some of the relationships. At the very least, it'll give you some thing to hold on to when you're working a miserable shift.
It's an odd dynamic sometimes, but there's several benefits — increased productivity in the workplace, better mood and morale in the workplace, and an overall better experience at work for employees, employers, and customers.
They say not to underestimate the power of friendship. I'd also like to advise you not to underestimate the power of work friendships, because no matter how shallow the friendship may seem, it is friendship, nonetheless.