So, transitioning to this bi-weekly column has not been easy. I seemed to have forgotten that this is my week to shine! Better late than never, right? Nonetheless, I am here and ready to tell you about one of my recent adventures.
If you're a fellow millennial, then you probably grew up addicted to movies. I still remember going to blockbuster every Friday with my little brother to choose a movie. Unfortunately, between the two of us we could never agree on a movie, and I always got stuck watching what he wanted. I just really wanted to watch Hocus Pocus.
My point is, I've been wondering how we've all managed to survive more than a year without being in the theaters! Before COVID, my husband and I would go to the movies occasionally, but he was never really a fan of seeing movies in the theater. But since I was a kid, we've always gone to the theaters.
I remember seeing Harry Potter, Twilight, Iron Man, and tons of other movies in the theaters. There was something so symbolic about running to refill my dad's popcorn as quickly as possible so I could quickly get back to the movie.
After this year-long hiatus, I broke back into the theaters with Cruella. I had no desire to see the movie, but I missed being in the theater and my best friend wanted to see it … so I went.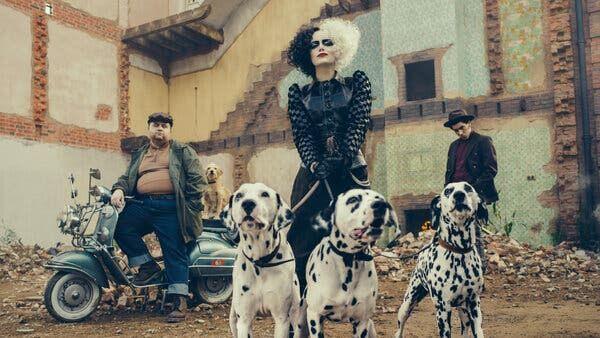 I'm not sure if my standards are lower than usual due to not having been to the theaters in so long, or if it was because I already had low expectations for the movie, but either way, the movie blew my mind.
I found myself laughing a lot more than expected, and the plot twist was very shocking. Not to mention, I had to quickly wipe away a tear before my friend could see … that might have happened more than once.
I cannot wait to go back to the theater. Unfortunately, there's not much out at the moment that I'm interested in, but I'm strongly considering going just for the sake of the experience again. I knew I missed the theaters, but I really didn't realize how much.
I guess it just goes to show all the things we take for granted.
As things continue to slowly start getting back to normal, I wonder how many more "new" experiences I will have. How many more things will I realize I took for granted?