EL CENTRO — Dozens of essential workers and first responders lined up throughout the end of March to receive little pieces of love in the form of rock art created by El Centro Elementary School District (ECESD) students for the District's 12th Annual Arts Festival.
The ECESD Arts Festival was started in 2008 to showcase student and teacher in-classroom work in art and musical performing arts, normally held during Public Schools Week each year, said ECESD Arts Festival Committee Chairman Antonio Romayor Jr.
The multi-day event usually has a Career Day component with first responders, a student art show, activity booths, and concerts from Wilson Junior High School band and orchestra but had to go virtual this year.
"The idea was we provide them with rocks and paint and a theme and see what they come up with," he said, "so we started focusing on first responders, essential workers — the fire department, police department, the (El Centro) Regional Medical Center, County Public Health, Clinicas de Salud, the Food Bank, La Brucherie Produce for farmers and farm workers — all of El Centro."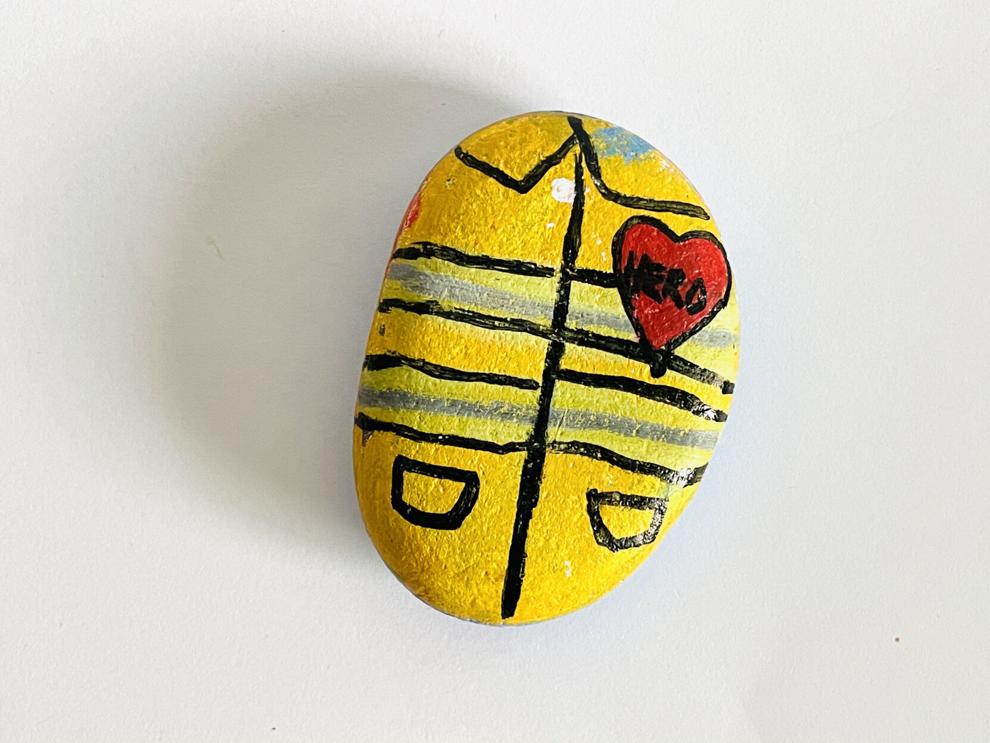 "We wanted a way for our kids to be able to express themselves and at the same time share their artwork," he said, "and we just felt that given everything that has happened (with the pandemic), El Centro's numbers improving, the schools reopening; I think the collection of that gratitude kind of morphed into being able to theme it 'You Rock' and ask our families to dedicate the rocks to these groups."
Romayor said the students stopped by their schools to pick up a rock, art supplies, and an information card to denote where they would like their art projects to be sent after a week to work on it.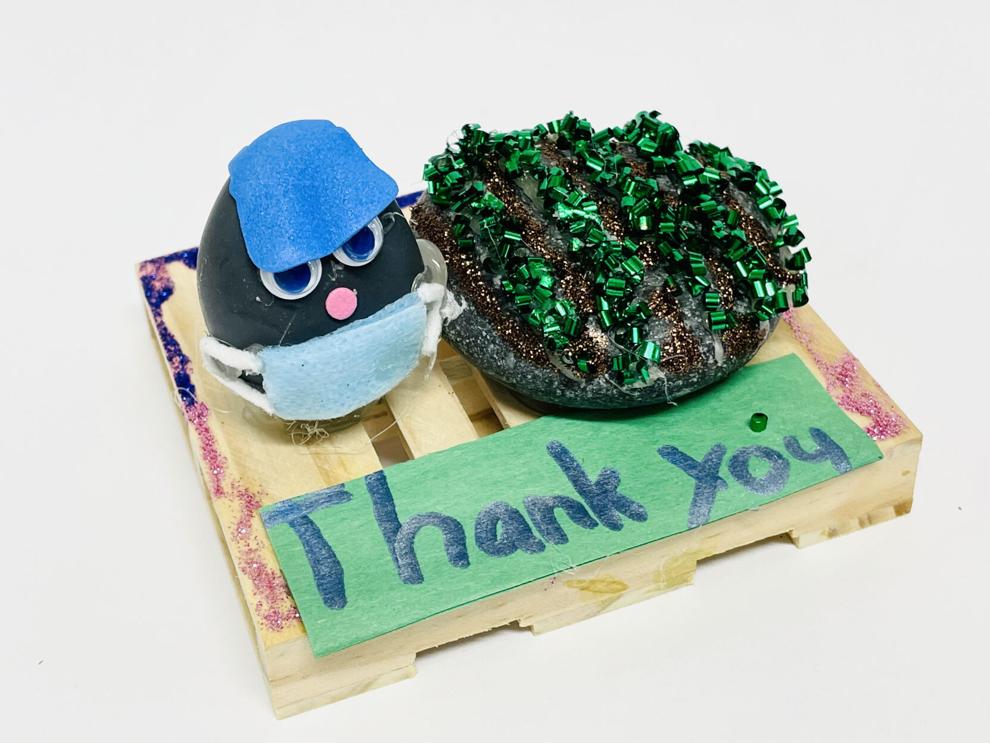 He said the week of March 22-26 ECESD staff, administration, and school board members delivered the rocks to the various organizations. In all, 400 rocks were delivered, each with their own unique designs, colors, and style.
Other student art was celebrated virtually Monday, March 29, including drawings, arts and crafts, paper toys, and student performances of famous people associated with art or creativity, according to the District's Art Festival website.
Students were treated to online video art lessons Tuesday, March 30, on subjects like how to create motion art, paint a landscape, geometric abstract art, and how to draw an astronaut.
The District aired a video titled Annual Arts Festival: You Rock! Wednesday, March 31, highlighting the rock projects and deliveries "celebrating the heroes of our community," said ECESD Superintendent Jon LeDoux.
The Arts Festival wrapped up Thursday, April 1, with a virtual showcase of students playing on musical instruments, singing, Mexican ballet folklorico dancing with swirling and colorful traditional dresses, or making "visual music" using Chrome Music Lab's Song Maker where students created their own short snippets of music glide across the screen in colored rectangles and percussion circles and triangles.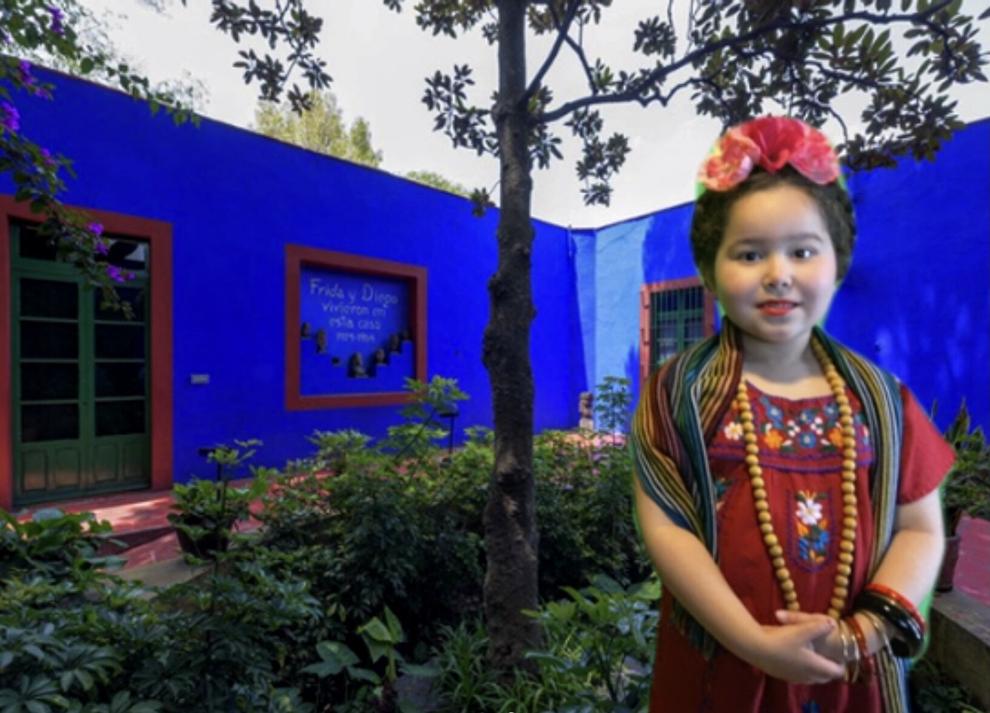 "It's something that most educators agree with and understand the value of the arts of kids creating something or expressing themselves in that way, maybe through a dance or a drawing or a painting," Romayor said.
Romayor said the rock art gifts were a big hit with essential workers and first responders.
"I think it just helped those folks feel the love," he said. "From what I saw, (it helped people) know that we're making progress, and that we're hopefully at the tail-end of this. It helped everybody re-fuel their endurance, like 'Oh we can keep going and make this happen.'"
"It's been nothing but gratitude," Romayor said.
El Centro Police Chief Brian Johnson agreed, saying the police department enjoys the opportunities to develop a special bond between the police and students.
"It was received very well and very much appreciated very much," he said. "I actually picked two that I really liked and they're sitting here right on the top of my desk as just kind of a reminder of support from our school district and more importantly our kids."
"We're looking forward to them being back in the classroom and us having an opportunity for us to go there and say thank you," Johnson said. "It warms your heart."
We received a very special visit from the El Centro Elementary School District. The district's Arts Festival, themed "You Rock," involved hundreds of students within the district. The students painted rocks to show their appreciation to our employees. Thanks for the support! pic.twitter.com/vQfTbjxnmh

— El Centro PD (@ElCentroPD) March 31, 2021