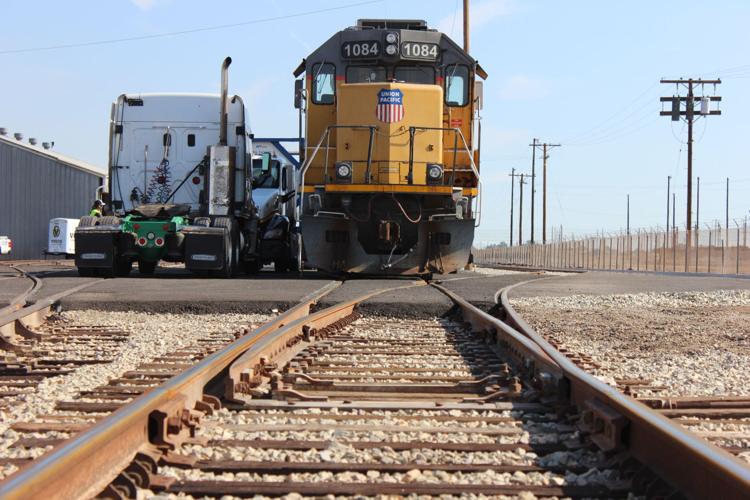 EL CENTRO — Ventura Transfer Company hosted their grand opening and ribbon cutting celebration of their new railroad facility Friday, November 22. Partners, team members, El Centro Chamber members, and other guests were invited to celebrate the company's new endeavor and tour the newly paved, newly built facility.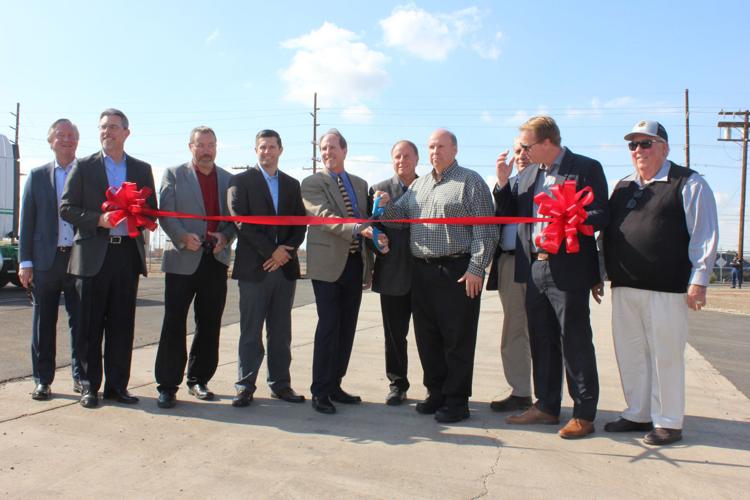 The El Centro Chamber of Commerce welcomed the company to the City and thanked them for bringing their business to El Centro. Chamber members expressed excitement for the area's new activity, saying the move would stimulate more commerce in the neighborhood.
"Our community is very supportive of new businesses," said El Centro Chamber President Anne Irigoyen.
The company receives polyol and other chemical products, loads them into their railcars or other carrying containers, and delivers the product to Mexico. This requires Ventura to have a partnership with Union Pacific and Transnational Line.
Ventura Director of Economic Development Bryan Keegan took guests on a tour of the facility, explaining the transformation of a junk yard into the company's newest facility.
According to Keegan, the lot previously was used by several companies for different projects and processes. When Ventura bought the property, it was being used as a junk yard. No pavement or landscaping graced the lot, a wooden barn was in shambles, and other structures on the property needed updating.
Ventura cleaned the property, tore down the wooden barn, updated the buildings now serving as offices and storage, paved the entire lot, and built a set of two new rail tracks to give them four total tracks on the property.
According to Keegan, they plan to install facilities for truck drivers, including locker rooms, and showering and resting areas. The company also plans to build four new tracks on the property to include more shifts. Ventura currently has one 3 a.m. shift.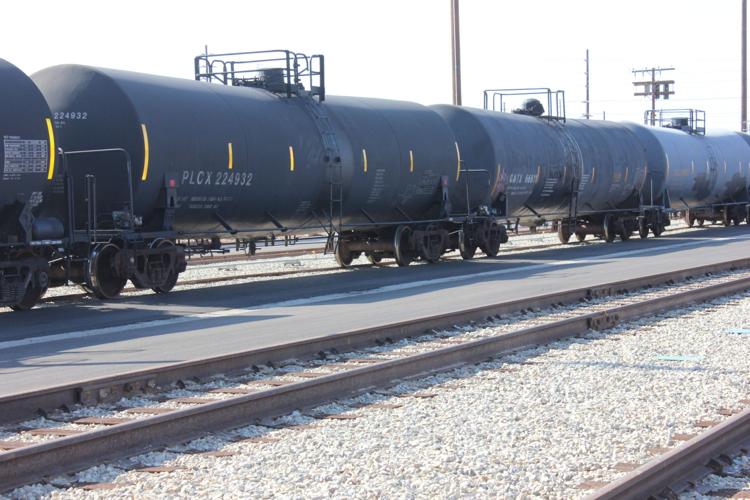 Founded in 1869, the company is celebrating their 150th anniversary this year. Brothers, Randall, Greg, and Steve Clifford thanked the businesses and individuals who helped them to transform their vision into a reality.
Paul Marcinko, Union Pacific Industrial Development, explained what it was like to see everyone come together to achieve a common goal.
"Ventura has a long history. They've been in business for a long time. To see the three parties here come together, as it was designed so many years ago by our great grandparents, to put the rail in, to have a welcoming community, and to have willing people to invest here, is still strong today," said Marcinko.
"I can tell you that when this was a twinkle in the eye of Ventura Transfer about ten years ago, when they first looked at this site, to see it actually happen today is fantastic. It's really a tribute to the entire community here," said Marcinko.