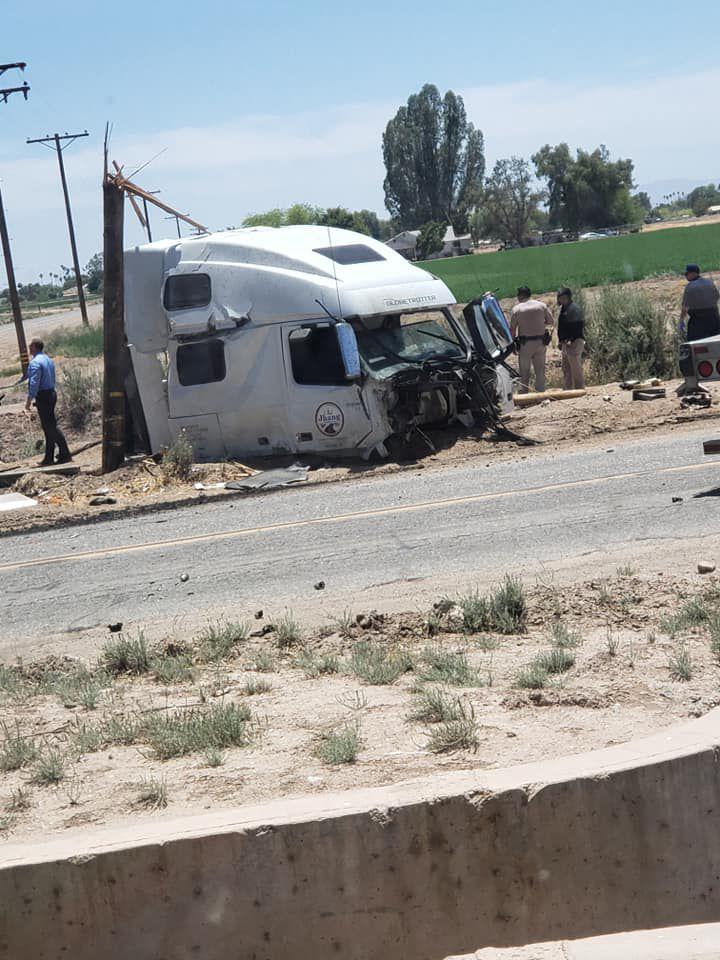 HOLTVILLE– A Calipatria man drowned in a canal after a vehicle accident on Monday outside of Holtville.
California Highway Patrol responded to a reported collision at the intersection of Norrish and Holt roads on June 10, around 12:10 p.m., between a GMC truck and a Volvo tractor- trailer combination, according to a recent CHP press release.  A 41-year-old man out of Calipatria died when his vehicle was broadsided by the Volvo, driven by 27-year-old Gurpartap Singh out of Ontario, Canada.
The report said the Volvo, driven by Singh, was in the westbound lane of Norrish Road, with a speed of 35 mph. He approached the posted stop sign at the intersection with Holt Road.  It appeared that Singh continued through the intersection without stopping and the front of the Volvo collided with the side of the GMC being driven by the Calipatria man.  
The collision caused the GMC and its driver to plunge into the Rositas Canal where it became completely submerged, per the report. Singh exited his vehicle and attempted to rescue the driver of the GMC but could not reach him.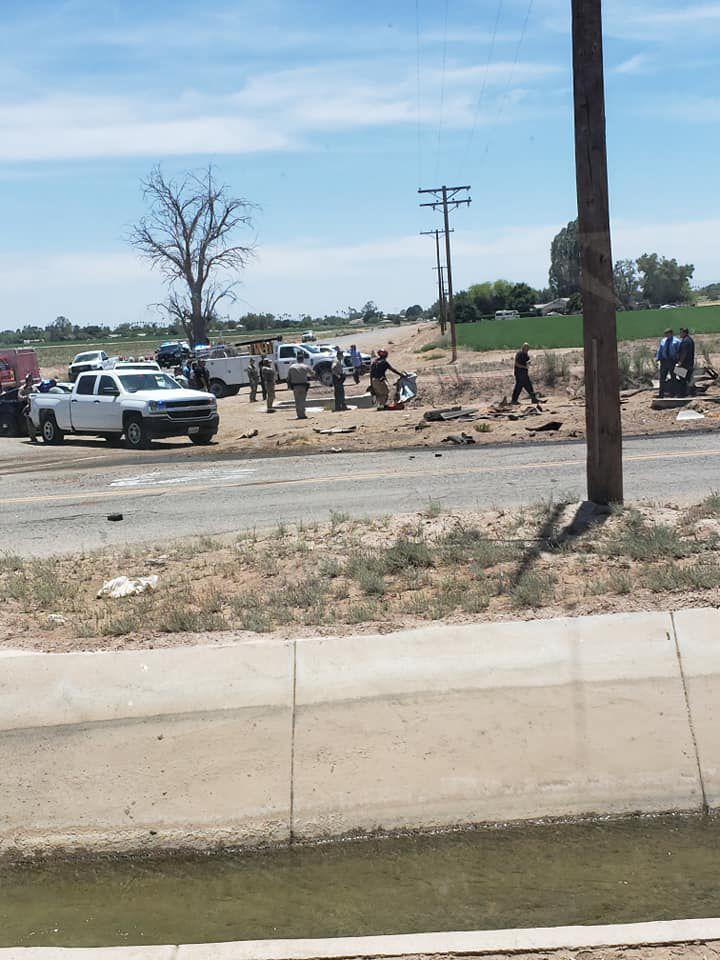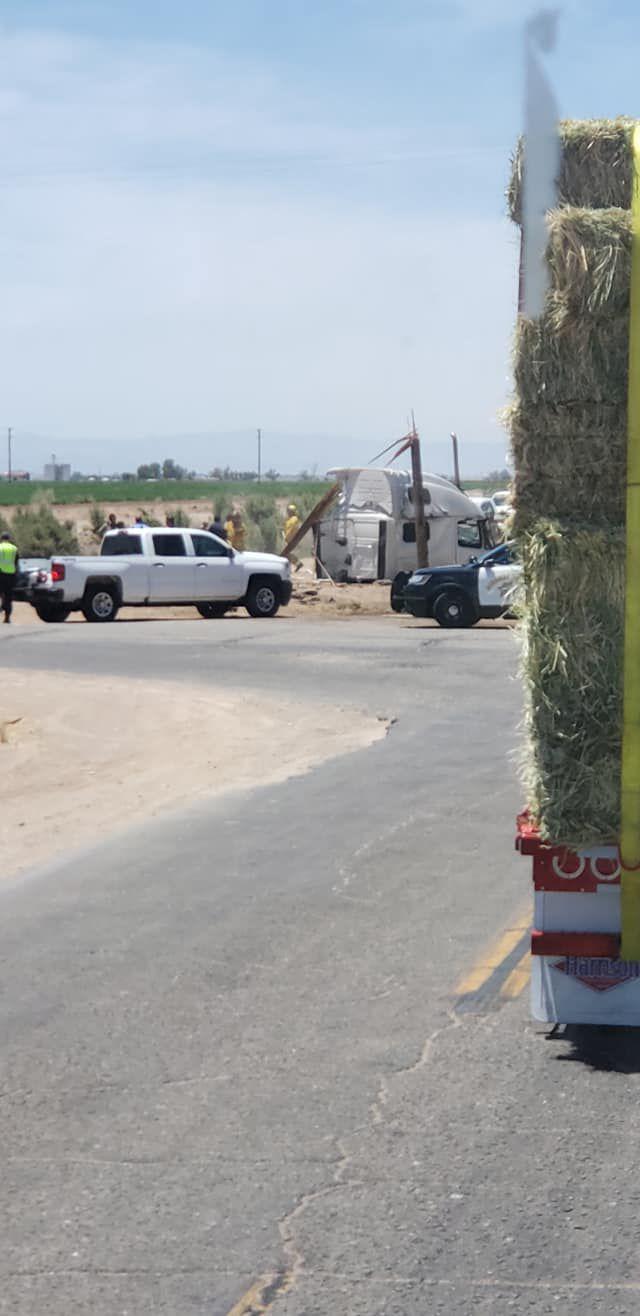 A firefighter and ICSO deputy had to be rescued according to the release from the canal as other personnel arrived on scene. Ropes were thrown out to the rescuers to be pulled safely to the canal bank.  
Singh stated in the release that he did not see the vehicle as he entered the intersection without coming to a complete stop. Singh was transported to El Centro Regional Medical Center by AMR ambulance for treatment of his injuries.
Both parties were wearing their seatbelts at the time of this collision and alcohol is not believed to be a factor in this collision, per the report.  
The California Highway Patrol reminded all motorists in the press release to drive defensively.  With more technology in vehicles and passengers the distractions to drivers and the chances of being involved in a collision rise tremendously. 
The report said the collision remains under investigation