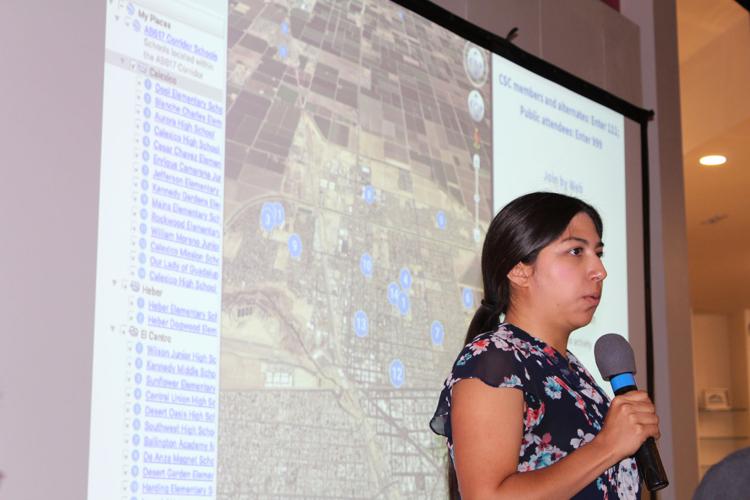 EL CENTRO — The Imperial County AB 617 committee met to discuss the upcoming draft of the Community Emissions Reduction Program (CERP) at the Wednesday evening meeting, August 14.
Changes made include adjustments to the mitigation strategies after reviewing the survey from the meeting on July 24. It was noted that the community overall was in favor of the proposed mitigation strategies from the previous meeting.
Added to the plan was the Community-Level Emission Inventory, the California Air Resources Board (CARB) enforcement plan, and strategy descriptions and recommended metrics/goals. These can be changed as the committee decides what to do before the due date and the next meeting.
There were concerns that pollutants are not being countered enough, especially near schools. One community member pointed out how some Valley schools are surrounded by farmland and susceptible to airborne pollutants, adding that most schools won't even be built near factories. The committee noted there has been a push to figure out pollutant sources.
There were also concerns over whether funds will be used toward the air quality projects and if they are being used for the proper ones.
Another survey was conducted at the end of the meeting concerning the priority for installing air filtration systems in El Centro, Heber, and Calexico schools. These are cities that are in the corridor and are more vulnerable to air pollutants. The findings will be shared at the next meeting.
In 2017, Governor Brown signed Assembly Bill 617 to develop a new community-focused program to reduce exposure to air pollution and preserve public health more effectively. This bill directs the CARB and all local air districts, including the Sacramento Metropolitan Air Quality Management District, to take measures in protecting communities disproportionally impacted by air pollution.
The next meeting for the committee is August 28 at the Heber Community Center.