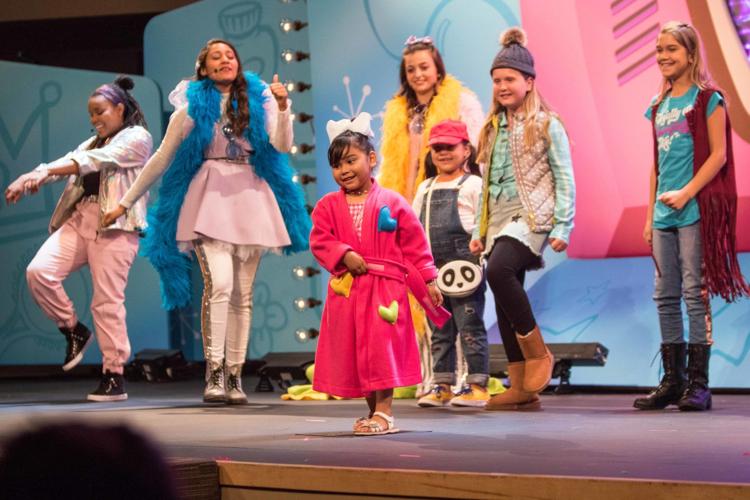 EL CENTRO — Tween daughters and their mothers, all wearing pajamas, engaged with each other as they watched a live interactive show, "True Girl: Pajama Party Tour," Monday evening, September 30, at Christ Community Church. 
"The purpose of the event is to teach mothers and their girls to communicate with each other and to bring them closer together and closer to Jesus," said Monica Lozano, one of the mothers who coordinated the event. Over 500 attended the event. 
The 2½-hour pajama party engaged girls, ages 7-13, and their mothers through interactive shows, games, sorting mixed messages promoted by the media, testimonies, a fashion show, Bible teaching, and singing performances by the True Girl worship team.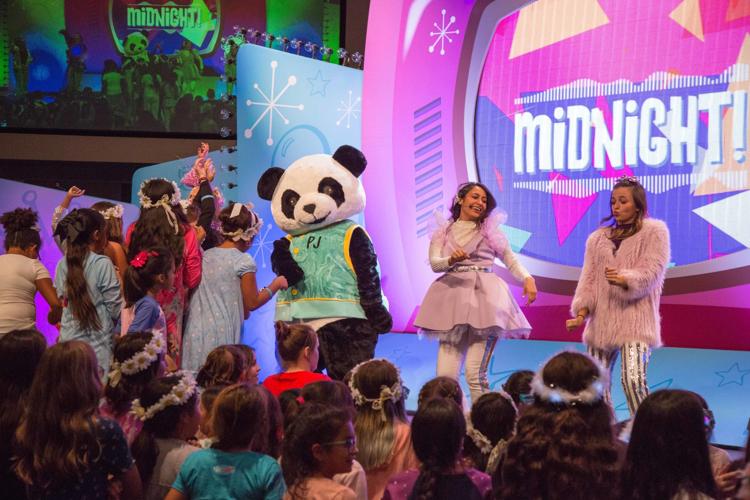 These activities were plainly heart-to-heart times as they learned about truth and beauty through fun and entertainment. 
"Our focus is true beauty: How God created us and He thinks we are beautiful. But social media and the world is constantly trying to tell us that we are not good enough," said Sarah Codner, True Girl merchandise manager. "Mother and daughter were learning how to have confidence, who they were, and how God made them to be instead of looking at celebrities or the world's opinions on who they should be or what they should look like."
Even how to dress modestly was taught. Several local tweens volunteered to participate in the "Truth or Bare" fashion show.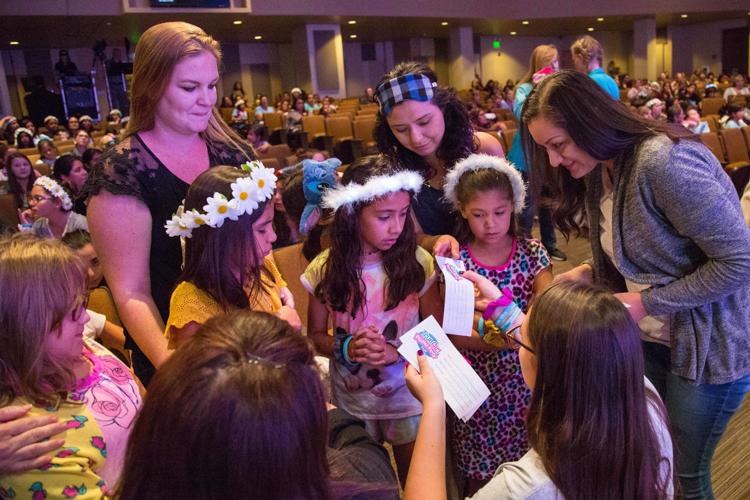 "We don't need to dress inappropriately to make people look at us and think different things. It's fun to dress fashionably, but we want to give girls the tools to dress for the right reasons," said Codner. "We are all beautiful because we are God's masterpieces. He created us."
Codner continued, "He created us ... with talents and abilities. So, we are trying to raise that confidence in girls being secure who they are in Christ because without God we can't be confident in anything."
The True Girl Pajama Party Tour brochure's cover contained the memory verse: "I praise you because I am fearfully and wonderfully made; your works are wonderful. I know that full well," from Psalm 139:14 (NIV).
Rosalind Servin brought her daughter, Mikah Servin, 7, to the pajama party. During the interview with The Desert Review, Servin became teary and emotional. 
"I was just expecting her to be ministered to and have fun, but I was ministered to, too," Servin said. "I felt the Lord assure me that I am fearfully and wonderfully made as well. That I am a masterpiece too, because sometimes I feel ugly and feel fat."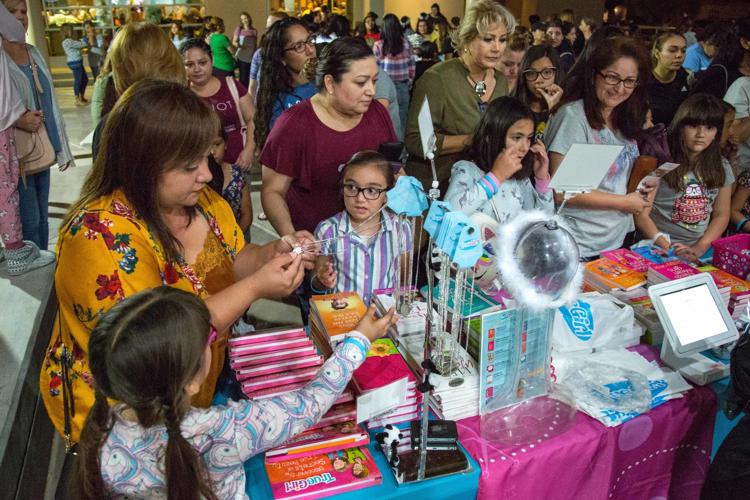 As she held her daughter, Mikah, Rosalind said, "When it was time to pray and encourage her, I already had tears in my eyes. So it was really good. I enjoyed it." 
For Mikah, it was an evening of just being together with her mother. "I never have a night just with Mom. I enjoyed time with Mom tonight because she is my mom and I love her." 
Maliette Hofbauer, 7, who came with her mother, Jacqueline Hofbauer said, "What I liked best tonight was the confetti—popping it. It was so fun and I grabbed it."
"It's an incredible event," said Jacqueline. "I believe God uses other people to put those feelings in the little ones. With the fashion show and the games, she understood what she was hearing and listened."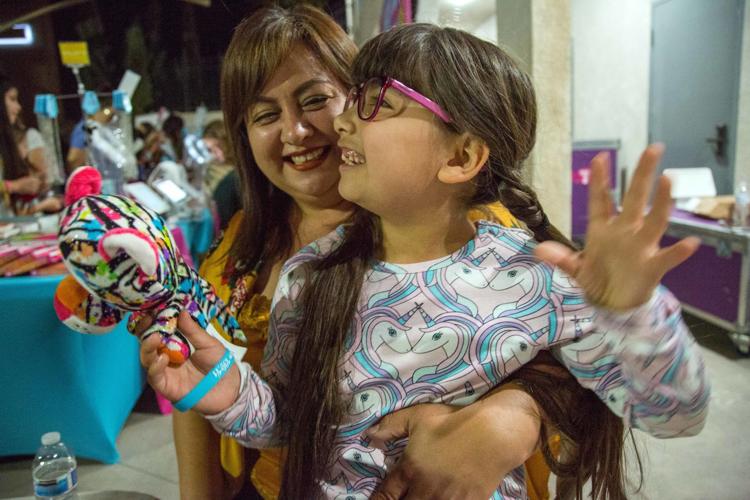 According to Jacqueline, "It is a bonding thing. My daughter confessed to me, 'Mommy, I'm sorry because I did it yesterday.'" 
There were ministries with tables geared toward women and teens in general: Campus Life, Moms in Prayer International, Real Hope Center, Strength & Dignity Life, 95.3 FM The Edge, and the True Girl merchandise table. 
Codner said True Girl ministry is based in central Pennsylvania in a town called State College. The team of 10 is traveling to 40 locations around the nation. El Centro was event number 15.
They've traveled through Pennsylvania, Virginia, West Virginia, Arkansas, Louisiana, Texas, Colorado, and California, said Codner. Once they've stowed away the sets, panel boards, sound system and lighting equipment, the team will depart immediately and travel toward San Luis Obispo. 
"Our driver sleeps during the show and he drives while we sleep and travel toward our next destination," according to Codner. 
The pajama party made an impression on Jacqueline Hofbauer. "I hope that they have more events like this ... We enjoyed it very much."