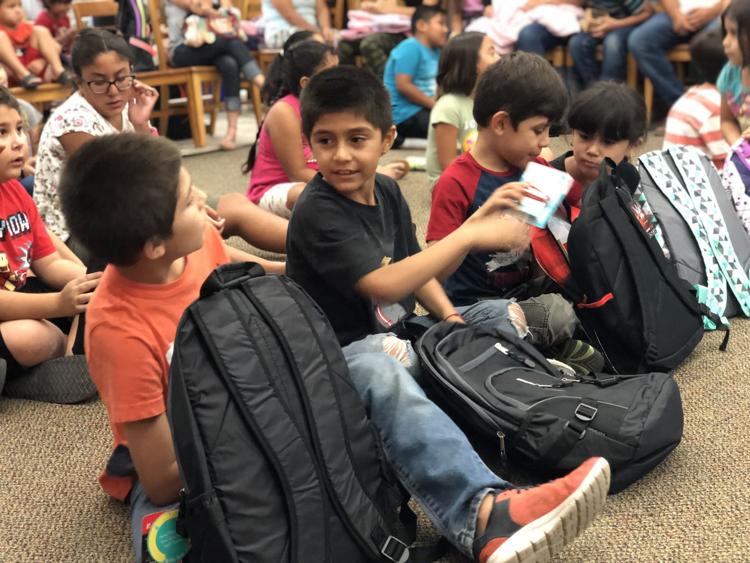 BRAWLEY — Brawley Public Library ended their Summer Reading Program with a ceremony Friday, July 26, that provided top readers with a brand-new backpack. During the summer season, children signed up for the program and dedicated many hours to reading and participated in arts and crafts project. About 300 children signed up at the beginning of the program but only 85 remained for the entire program.  
The excitement was clearly seen on the children's faces when they sat down and saw the number of backpacks to be handed out. Library worker Ruby Ramirez asked, "Anybody want to give me a number on how many hours you guys read?"
"Three?"
"Ten?"
"That little?!" responded Ramirez. "It's a little higher than that. In total, you guys read about 4,880 hours combined … that's about 203 days total!" 
Students were shocked to hear how high the total was. 
"I also want to give a round of applause to parents, siblings, and family members that drove you guys every day at ten in the morning," said Ramirez. "The summer is almost coming to an end, are you guys excited to go back to school?"
"Nah" and "I don't know" was heard as children expressed their end-of-summer blues.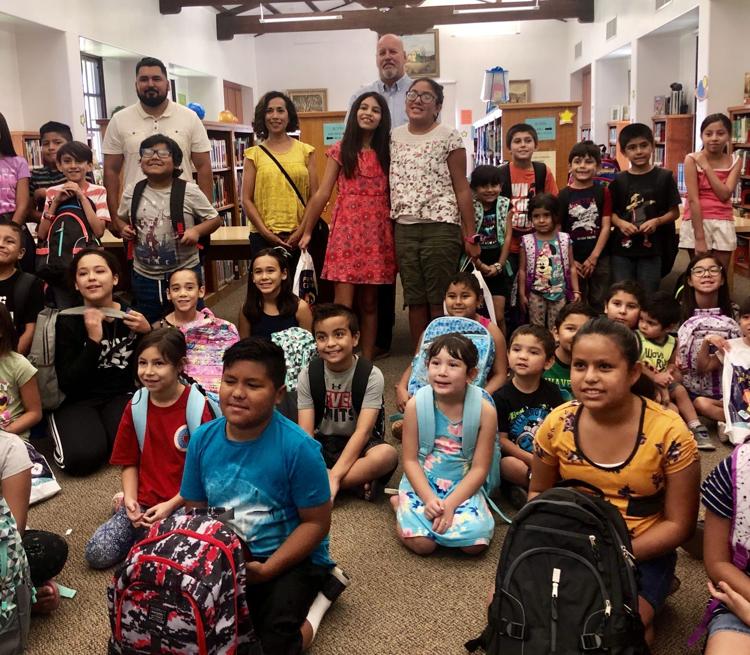 A speech given by Randy Price, a member of the Elks Lodge, informed students of the importance of helping out the community and being able to give back to students in the future through the "Graduate Plan." 
"We raise money and apply for grants so that we can give money back to the community. One of the things we do is giving out backpacks every year," said Price "Work hard, finish your schoolwork. We believe in you guys and want to prepare you for school. We will be here every year for you, so hopefully, you guys can give away backpacks in your future." 
Parents accompanied their children and cheered for them as names were called. In the front row of the audience, the Zamora siblings were seen holding each other's hands awaiting their new backpack, whispering to each other of which backpacks they wanted.  
Although some students did not go home with a new backpack, librarians provided a bag of goodies for each child. A planetarium projector toy was awarded to the first place winner and the Summer Reading Program ended with a raffle.