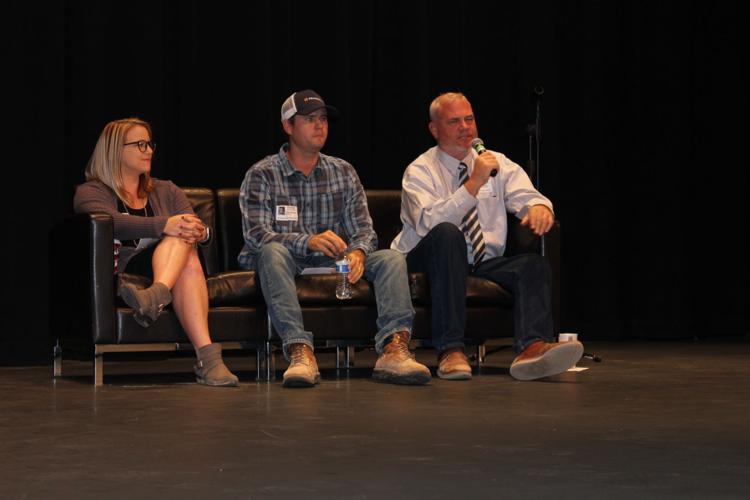 BRAWLEY — Brawley Union High School invited several county officials to the auditorium for their first environmental forum, with students encouraged to ask panel members environmental issues regarding Imperial County. Students took advantage of the opportunity to access their local leaders and community members.
Panel guests discussed the three key elements in Imperial County; air, land, and water. However, students were encouraged to ask questions related to any environmental subject in the Valley. Students took turns addressing the panel, asking about lithium and geothermal development, air quality, farmland, local resources, hemp, and several other key issues.
One questioner asked County Supervisor Ryan Kelley about the locals response to the acceptance of hemp and commercial cannabis in the community.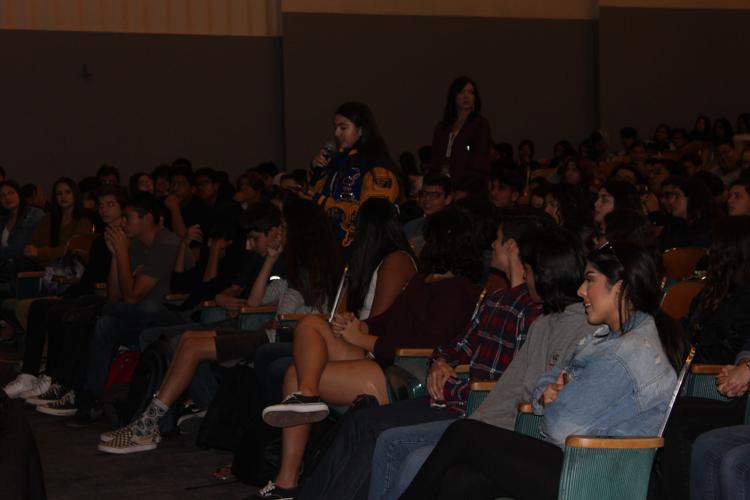 Kelley recalled the individual intending to open a commercial cannabis facility in the city of Seeley a while back. Despite going through proper permitting, following county instructions, and maintaining his conditional use permit, Seeley residents rose up to oppose the facility.
The County Supervisors voted in favor of the residents, denying the cannabis facility in Seeley. This was the only negative response, according to Kelley. He said most community's concerns were addressed in public forums and meetings.
During the closing remarks, several panelists expressed appreciation for the students' thought-out questions and remarked on their interest in local politics and environmental issues.
"You have very good questions, and I can see you're interested in what's happening around you," said Kelley.
Katie Burnworth, Special Projects Coordinator with the Imperial County Air Pollution Control District, attended the forum to address questions related to the Salton Sea and County air quality. 
In Burnworth's closing remark, she encouraged students to continue their education, come back to the Valley, and commit to taking action to improve their home.
She told the students how to affect change, make a difference, and achieve goals in their local communities.
"I would like to encourage you all to stay in touch with what's going on in your own backyard. Being aware can help you make change. Advocate for clean air and clean water. Vote for representation. Vote for people that will encourage your values and advocate for what you believe in," said Burnworth.