EL CENTRO — The El Centro City Council approved the renaming of the city's skate park during its regular meeting Tuesday evening, Oct. 19, at City Hall. 
The Sidewinder Skate Park, located along Adams Ave. between North 7th and North 6th streets, and across from the new El Centro Aquatic Center, was opened Sept. 10, 2015, according to Quality Life Matters, a publication of the city's Community Services Department. According to the publication, "The $2.5 million skate park includes 35,000 square feet of skating space. The skate park was a vision and a goal of the Desert Skatepark Coalition, which included active members Anastasia Miki and Brett Driscoll." 
Sidewinder Skate Park was renamed Brett Driscoll Sidewinder Skate Park. Family members of the late Brett Driscoll were present at the council meeting. 
"It was well deserved," said Tammy Driscoll, widow of Brett Driscoll who passed away in 2019. "It's renaming keeps his memory alive. It meant a lot to him and for children to have a safe place to go." 
The renaming was noteworthy to their eldest son, Dustin Driscoll. "It's a special thing and I'm glad it happened." Dustin, athletic build like his father, skated at a young age but had to set skating aside and give priority to academic and athletic demands at Southwest High School. He completed high school in San Diego. 
During the interviews after the council meeting, Tammy and Dustin responded, at some point haltingly and with tears in their eyes. "It's a special time and we are still trying to get over the loss of my father," said Dustin. "He died in 2019 this day — October 19." 
Adriana Nava, community services director, presented to council members the proposal for renaming the skate park and provided attached documents to the agenda packet. Highlights from the packet are included in the following paragraph: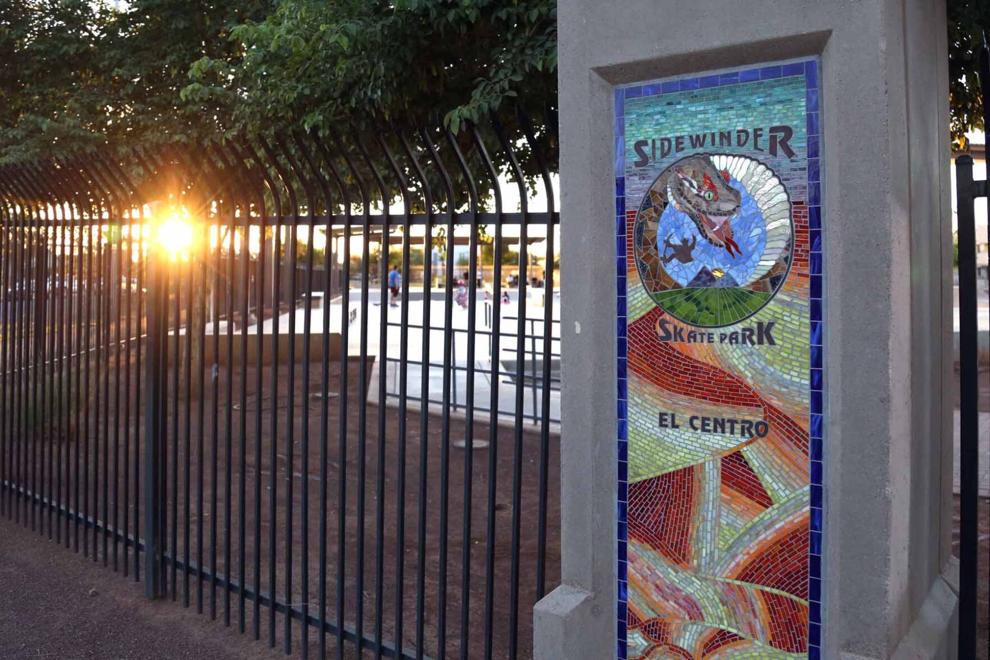 The transformation from a grassy park into a skate park was a lengthy project that converted a section of Adams Park into a place where children learned and honed their skills riding their bicycles, or on roller skates, scooters, and skateboards — a much safer place than on busy streets and sidewalks, according to Nava. Parents could watch their children from seats and tables near the entrance. Rules are posted at the entrance. 
The skateboard park was the dream of Brett Driscoll, a skateboard enthusiast, who encouraged young children to learn these skills. Driscoll teamed up with his friends Ruben Najera, Carlos Gonzales, and Anastasia Pata Miki to form the Desert Skatepark Coalition. 
Driscoll, a business owner who owned Driscoll's Surf and Skate Shop, supported local sports clubs. He coached soccer and little league. He had a collection of spare parts at the store which he used to repair and make skateboards affordable. These made children smile as they walked out of the store with their newly repaired skateboards.