EL CENTRO — The hippity-hop of Peter Cottontail took a new egg-loving form this year in the City of El Centro Parks and Recreation Department's QR Egg Hunt.
El Centro Parks and Recreation planted 100 QR codes for participants from all over the Imperial Valley to search for and scan with their smartphones as a virtual Easter Egg Hunt. The QR Egg Hunt lasted from March 15 to March 29, according to the flyer, with teams and individuals hunting around El Centro for the white stickers plastered with a pink egg and black-and-white QR code patterns.
The QR code stickers were placed on store fronts, restaurants, city parks, and other city facilities to help people get outdoors and have fun, said El Centro Recreation Supervisor Patricia "Pat" Ureña.
"People want to get out, and now that we're in Red Tier, more people are going to start going out to eat, and this gave them the chance to look out for QR codes," Ureña said.
"If you passed by a door or window of a business or building, all you had to do is put your phone over to the QR code," she said, "and once you sent them all in, we calculated how many you captured."
The COVID-safe event took the place of the City's annual Spring Fling, said Recreation and Sports Coordinator Dolores Estrada.
She said individuals and teams from El Centro, Imperial, and Brawley participated. By the end, six teams won prizes donated by the participating stores and restaurants, with the winning team — The Ageless Gals — finding 86 out of 100 egg-sticker QR codes.
Estrada said only one of the codes was not found by any team, the location being the Denny's Restaurant on Ocotillo Avenue in south El Centro near the current Interstate 8 construction.
Ureña said participating in the event allowed families and individuals to view some of the improvements the City has made over the past year to some city parks and other facilities.
Estrada and Recreation Leader Evana Estala said the QR code hunt was open to participants of all ages in teams of one-to-five members.
Estrada said the event also allowed an opportunity to drive potential customers to local businesses.
"Most of them were really eager and happy to participate," Estala, an event co-coordinator, said. "We had a lot of positive feedback."
Estala said some businesses got so in the spirit — wanting to decorate their outer doors and patio areas and "go all out for Easter" — that she had to give a friendly reminder that the locations of the QR codes weren't to be made public or obvious during the fun competition.
"I also heard from a couple businesses that they would see the people running towards the window, scanning (the code), and taking off," Estrada said, "but (the businesses) also felt it gave them some more exposure as advertising."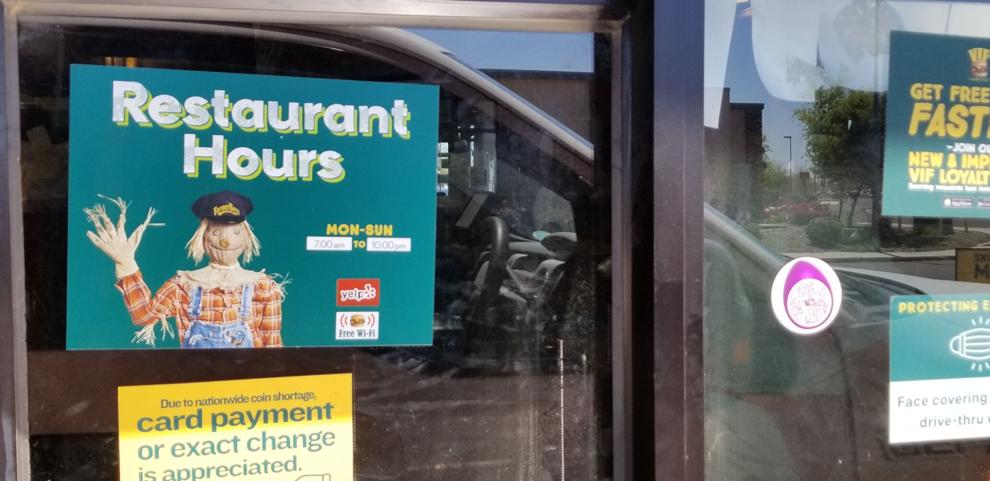 Estala said prizes donated by the businesses included a variety of things, including gift certificates, coupons for discounts, activity bags, children's toys, promotional items such as hats, Frisbees, full gift sets, and t-shirts.
"A lot of businesses told me, 'Thank you for considering us and calling us,'" she said. "When I asked for donations, they were very generous."
"Recreation is family and kids and joy and laughter and community ... it's been very sad the past year, not hearing all the kids' laughter and (seeing) the excitement," she said. "So, it was nice having that back."
"I think that everybody was really excited and happy to be a part of it," Estala said. "I think it was a really positive thing."
QR Egg Hunt Winners:
First Place — The Ageless Gals, 86 codes found
Second Place — Pizza Bunnies, 79 codes found
Third Place — Egg Heads, 76 codes found
Fourth Place — Egg-Treme Killers, 70 codes found
Fifth Place — Risky Business, 69 codes found
Sixth Place — Hippity Hop, 66 codes found
QR code Easter egg hunt lets American city kids enjoy contactless celebration https://t.co/cfucBQLdYr

— QRlitx (@QRlitx) March 31, 2021
Staff Easter Egg Hunt using QR code's is ON and the competition is severe! Check out our prizes! pic.twitter.com/34GbyFwSaf

— Nottingham PS - DDSB (@NottinghamPS) March 30, 2021
Did someone say Easter egg hunt --- virtually? 🐰Yup, we did! This kid-friendly scavenger hunt can be completed in the comfort of your home. With the use of QR codes, all you need is a smartphone. Happy hunting!See how it works: https://t.co/zWk6YIUo0I#easter #virtual pic.twitter.com/2ife1n4AiV

— realyncapp (@RealyncApp) March 30, 2021