BRAWLEY — Amid a line of workers and other patients waiting outside to enter, Medical Assistant Miriam Medina exited and began taking down patient information before patients entered the new Vo Medical Center facility in Brawley Tuesday, November 24.
Just one month after its grand opening on October 23, patients at the newest Vo Medical Center — located within the Vons Shopping Center at 409 W. Main Street in Brawley — said they are happy with the care they have been receiving at the new private facility.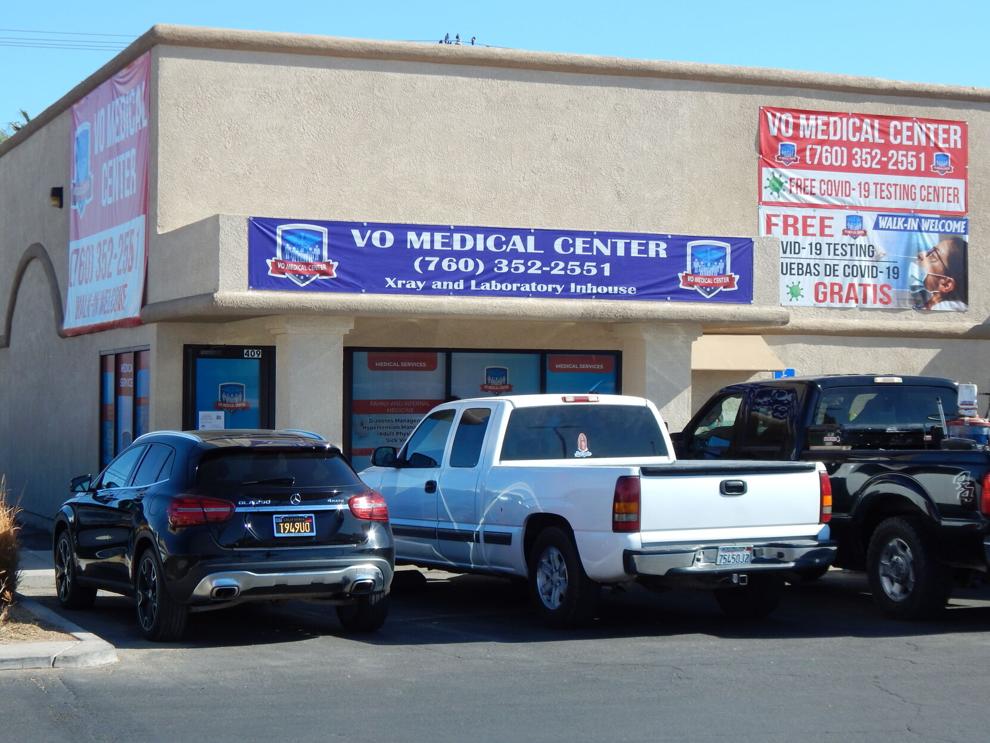 The Vo Medical Center has seen patients since October 19, Medical Director of the Brawley center, Dr. Juan Carlos Velazquez said between treating patients at the new clinic.
"Here in Brawley we're (averaging) 20 to 30 patients a day, but with COVID testing we've had probably 100 patients in the last two days," he said.
"We're testing every day for COVID as another service we are providing for the community, and it's great that we're getting to be known more as patients in Brawley are coming to this (clinic) instead of going all the way to Calexico or El Centro," he said.
Dr. Velazquez said the clinic has a variety of services in addition to those found in a primary physician care setting, listing treatment for acute and chronic illnesses such as infections, influenza, pneumonia, urinary tract infections, ear infections and hearing loss, back problems, and chronic illnesses like high blood pressure, diabetes, thyroid problems, occupational medicine, and more.
The Vo clinic in Brawley also has an in-house blood laboratory, an audiometric test machine, electro-cardiograms, a portable chest x-ray, and a machine for industrial medicine.
Velazquez said the Vo network of clinics also provides pediatric and women's health care via mammograms, ultrasounds, computerized tomography (CT) scans, and some specialty care through visiting doctors.
He also said the Brawley Vo clinic offers COVID-19 tests and flu shots, which are free for those without insurance.
"We want all the patients to trust that we are a complete clinic and offer all the services for their needs and we're here Monday through Friday from 8:30 a.m. to 6 p.m., and we're open to walk-ins with no appointments and appointments as well," he said.
"I just joined (the Vo network) recently and I'm really happy with the group," Dr. Velazquez said. "I feel at ease at work. Patients are happy and it's a good environment."
New and returning patients agreed.
"I used to go all the way to El Centro and now I don't have to now that I know this is office is here. It's more convenient," said first-time Brawley Vo Medical Center visitor, Martha Prado.
Prado said her family of six has been treated by Vo Medical Centers in El Centro and Calexico in the past and they were treated well, stating that Vo Centers were a really big help for her family early in the pandemic due to their fast and efficient COVID-19 testing.
"We had to fight to get tested and (Dr. Vo) gave us the test very quickly — immediately — (with) excellent service," she said in Spanish.
"It's very good that his offices are growing because obviously this COVID problem is growing (but) he's helping the Valley very much," Prado said. "I think the services he has are very good and I thank him."
Another Brawley resident, Sara Moreno, said November 24 was already her fourth visit to the new clinic.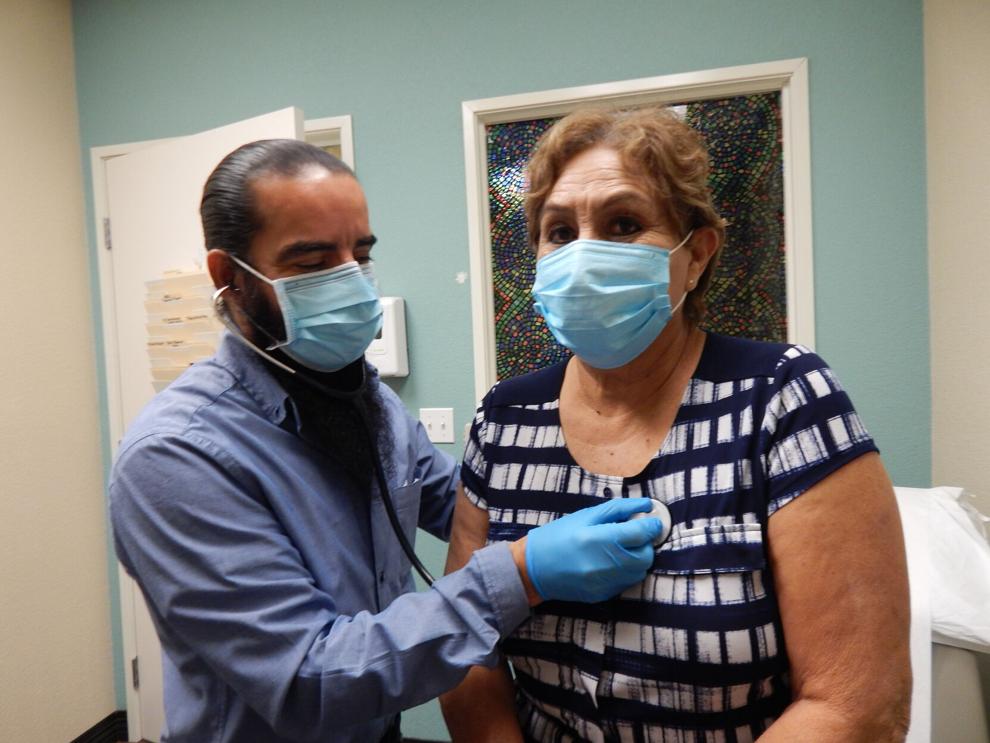 Moreno said she has been a long-time patient of Dr. Velazquez and goes anywhere he is working because she is very happy with him as her primary care physician.
"(My experience has been) perfect," she said in Spanish. "The young (medical assistant) women have attended to me very well. Here everything is organized, I feel comfortable, and the nurses attend to you quickly and don't make you wait."
She said though she doesn't know Dr. Vo personally that "if he has doctors of the same class of Dr. Velazquez, he's doing a good job," adding that Vo's new Medical Center has less wait than a "secular" clinic.
"I think Dr. Vo is doing a good job opening these clinics in the Valley and I'm very happy because they have wonderful doctors in his clinics," Moreno said.
"If they have Dr. Velazquez, they have everything," she said. "I feel very good here."