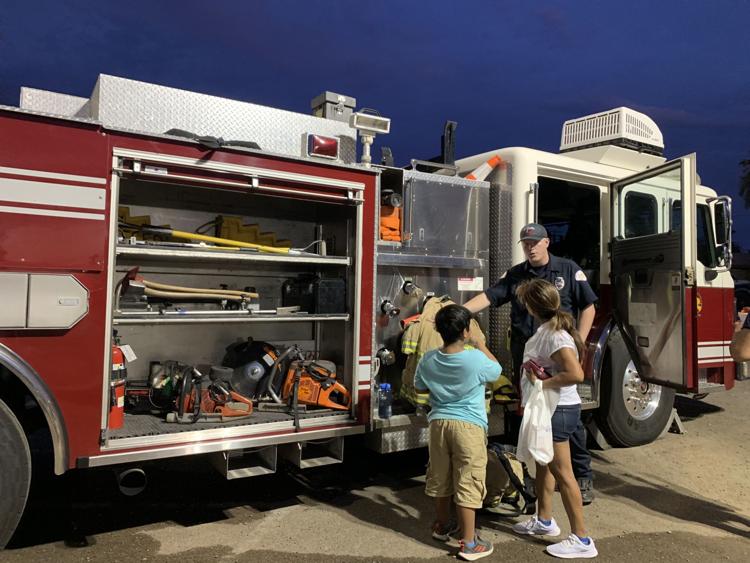 EL CENTRO — All residents were welcomed to gather and meet law enforcers who dedicate their lives to establishing growing, safe neighborhoods.
The "National Night Out" was held Tuesday August 6, from 7-9 p.m. at Bucklin Park offering free food, music, and games for kids to interact and socialize with those who protect the community. Law enforcement displayed vehicles used to fight off endangerment as a way to break down barriers and give a platform to any questions the community may have.
"It really gives a great awareness into what goes on in our neighborhoods and also more insight on job opportunities. I think it is important for kids to get to know their local law enforcers and to not be afraid but know they are on our side," said resident Andrea Valdez.
The community event not only gives a fun, casual meeting between law enforcement and the community but also offers opportunities for kids to get involved in local youth programs.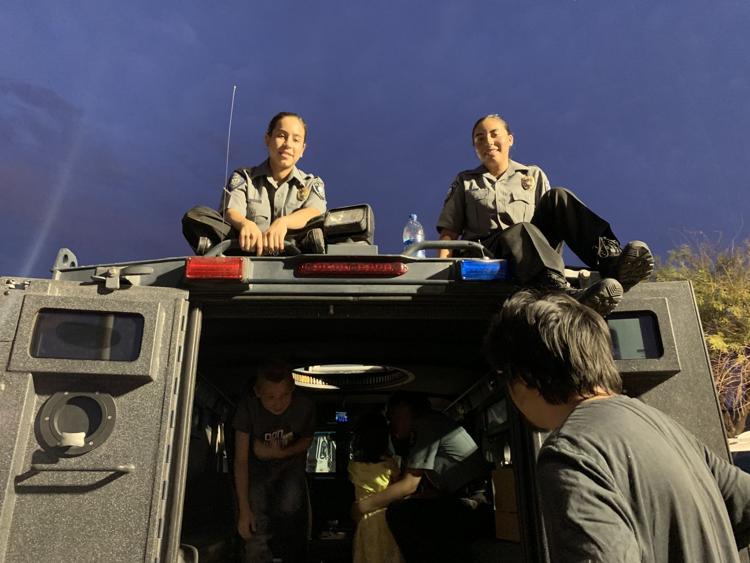 "We want to inform families and children of the resources available to them, especially anyone who wants to build a career in law enforcement," said PALs direct, Edward Preciado.
National Night Out has been an annual event for the last seven years.
"People look forward to it and has definitely grown each year, even with the event being in August, people still make it out," said Preciado. "This year, we're grateful for the sponsorship of Target and their workers for helping out and making this event possible."
Kids approached law enforcers with questions and to get a quick tour of the vehicles from stations representing different departments.
"It gives kids an understanding of how the real world works and my personal experience in the work field," said Julissa Molina from the El Centro police department. "This event gives me an opportunity as well to work and connect with different departments I don't normally work with."
Toward the end of the event, an active fire truck responded to a call near Bucklin park, passing by the event. Residents watched with an understanding and respect for local law enforcement who continue to monitor crime and disasters in the city of El Centro.