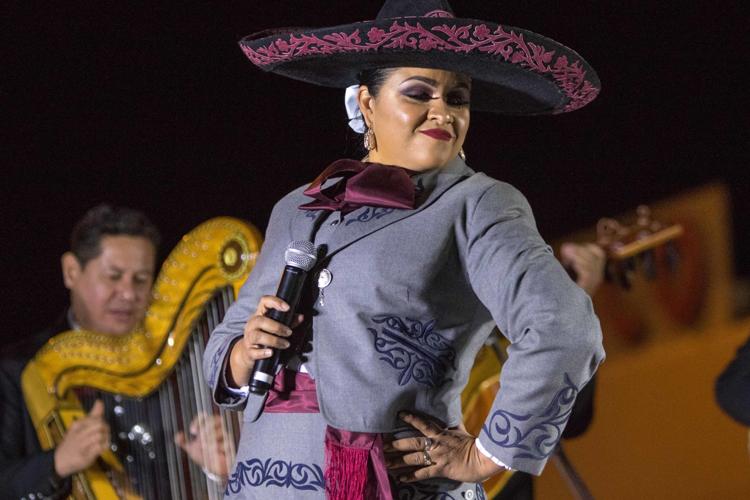 BRAWLEY — Each year, Mariachi singers anticipate Cattle Call Mariachi Night on Main Street, and they come dressed in traditional Mariachi trajes, charros, and wide-brimmed sombreros.
The crowd overflowed a blocked section of Main Street Plaza. Long lines at taco and kettle corn vendors had customers squeezing their way through toward the Mariachi stage or toward folklorico dancers.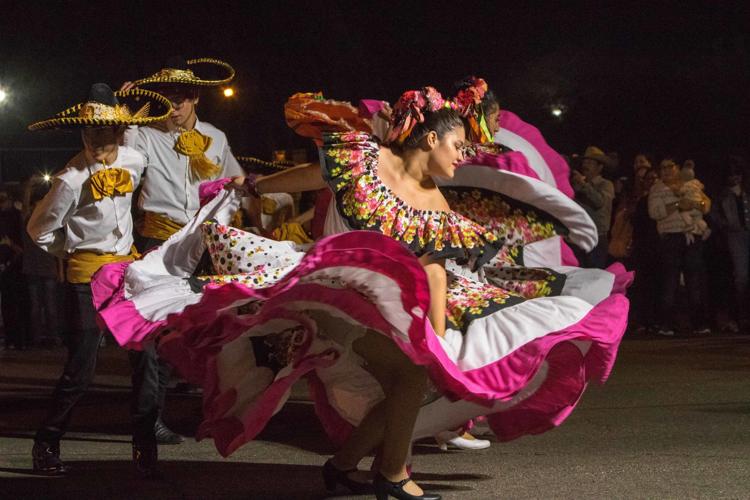 The east side of Main Street was filled with spectators on folding chairs in jackets under blankets to keep warm. Others watched the Mariachi singers from the bleachers. 
Mariachi Night is not a singing contest according to event chairman Max Reyes. Rather, it is an evening where amateur and professional singers sing in front of a crowd estimated to be in the thousands. Mariachi singers, from young children to the elderly, were more than eager to please the audience and hear their approval.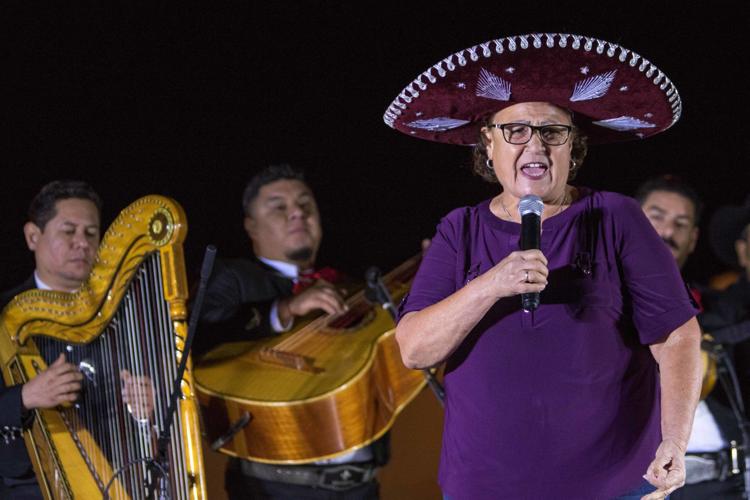 Singers arrived on the stage and gave the title of their song to the Mariachi Calafia Mexicali, a band of professional musicians. For some singers, it was their first time to meet the band musicians. But within minutes, as master of ceremonies Gerardo Venegas introduced the singers, the Mariachi Calafia musicians were able to tune in to accompany the singers.
"They knew the songs by heart. There were no prior rehearsals," said Reyes. 
"I was nervous because there were many people," said Brawley resident Carmen Bravo, who sang "Amor Eterno." Bravo, a nurse instructor at Imperial Valley College, occasionally is asked by her patients to sing during her home visits. She said, "It was therapeutic." 
"This Mariachi Night is a community event my family attends," said Bethany Gonzalez who came with her family.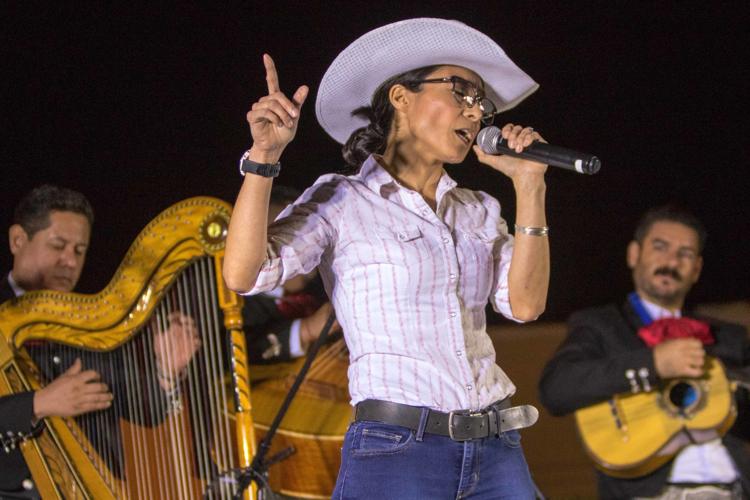 According to Gonzalez, she liked the Hispanic and Mexican atmosphere of the event: the food, Mariachi music, and friends. During the evening, she held a snack, a cup of elote, a kind of street corn with chili, queso (cheese), and mayonnaise. "It was really good."
Early in the evening, young people watched dancers from Brawley Union High School's Folklorico Club on the west side of Main Street, directly in front of the Brawley Police Department. 
As dance instructor Katie May introduced the dancers, the audience responded with applause. May said there were dancers wearing costumes representing some states in Mexico like Campeche, Colombia, Jalisco, and Sinaloa.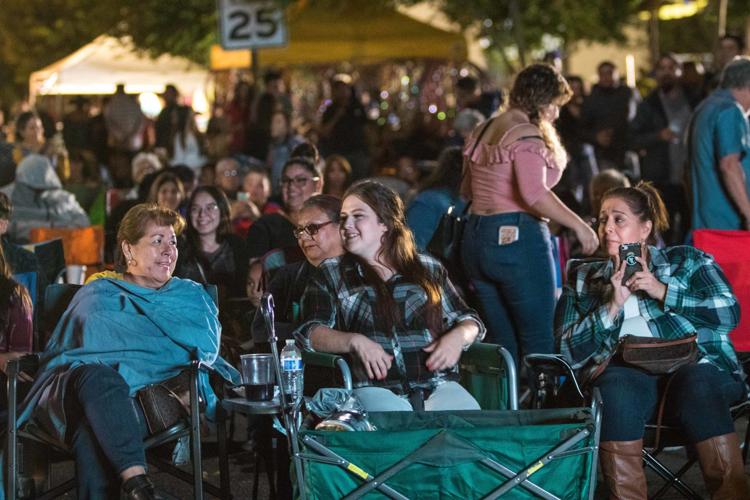 "I sang 'La Charreada.' It was my first time to sing that song in public," said Miriam Baca, who came dressed in traditional Mariachi attire with a matching sombrero. 
Baca, whose husband is a professional musician, said he would rather play musical instruments than sing. 
Like Bravo, she encountered people requesting her to sing. "It is amazing that people walk towards you and request a song." According to Bravo, tonight marks her fifth year participating in Mariachi Night. 
Gerardo Venegas, a seasoned master of ceremonies for more than 25 years, employed humor to draw energy from both the singers and the audience. 
"They clap with emotion and energy is produced," said Venegas.