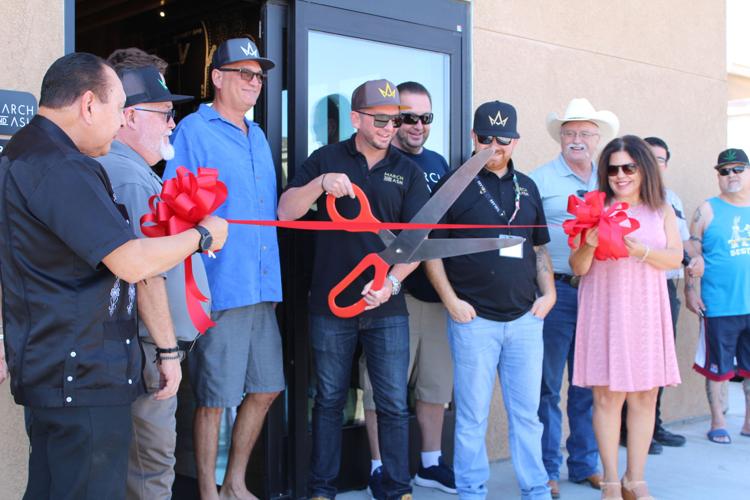 IMPERIAL — The Imperial Valley community gathered in Imperial Saturday, September 14, to celebrate the grand opening of the March and Ash cannabis dispensary, the first of its kind in the Imperial Valley.
Mayor Pro-Tem Darrell Pechtl said the city of Imperial is very proud to have brought a place like March and Ash into the community where people have access to cannabis in a way that isn't offered anywhere else in the Valley.
"We don't want head shops in Imperial, we want boutiques," said Pechtl. "We want a business people can be proud to walk into, not come in [with] their head down."
March and Ash started in Mission Valley, San Diego, in September 2018. The Imperial location was opened in August, but Saturday was the official grand opening party to announce its presence in the Valley.
March and Ash Public Affairs Director Spencer Andrews said the business seeks to educate the public on cannabis, not forcefully change points of view, but present their own view of the product. 
"We are mindful that we are in a community that is more conservative when it comes to views on cannabis, and what our goal is at the end of the day is to educate people on misconceptions and stigmas or things that they might not know about cannabis," said Andrews.
The business is the only licensed medical cannabis dispensary in the Valley. Customers must be 21 or older as well as be medically approved to use cannabis in order to even enter the boutique-like store. The staff includes 25 trained, local employees.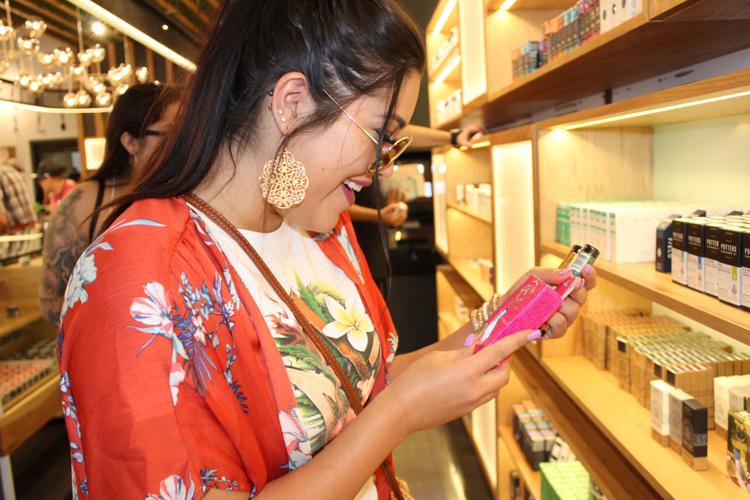 Once inside, customers will be guided by employees who are ready to answer whatever questions may arise. Products include CBD or non-psychoactive products, vapes, flower, edibles, concentrates, pre-rolls, and even clones or small plants for growing personal cannabis plants. Medical and recreational cannabis are separated.
Andrews said that all products sold at the Imperial location are the same that are sold in San Diego; there is no difference between the two.
Many customers were happy to browse and explore the options available to them. Booths displayed products and answered additional customer questions about their purpose. Until now, most people who use cannabis for medical or recreational reasons had to travel to other cities out of the Valley for what they considered "safe" options.
Ronald Summers of El Centro walked into the shop wanting information on CBD oil for pain. He had tried it at a street fair and was looking into purchasing more since it helped relieve his pain.
"The way they have it set up today, to go to the different booths and find out about cannabis, is very educational," said Summers. "Especially if you don't know anything about it."
Another customer, Carlos Lopez from Brawley, was looking into getting a clone to grow as well as some vapes to find a way to help him sleep and ease his muscle pain. Lopez always had to travel to Indio for cannabis and was happy to see a nice shop open up in town.
"It helps me sleep, and I've been wanting to find something more and more natural," said Lopez. "Plus it makes me happy."
"My cousin and I always have to go to San Diego," said Kenya Garcia, another customer from Brawley. "We can buy in the Valley but we really don't want to. We want things that are definitely good and safe."
Andrews said the response from the community has been tremendous.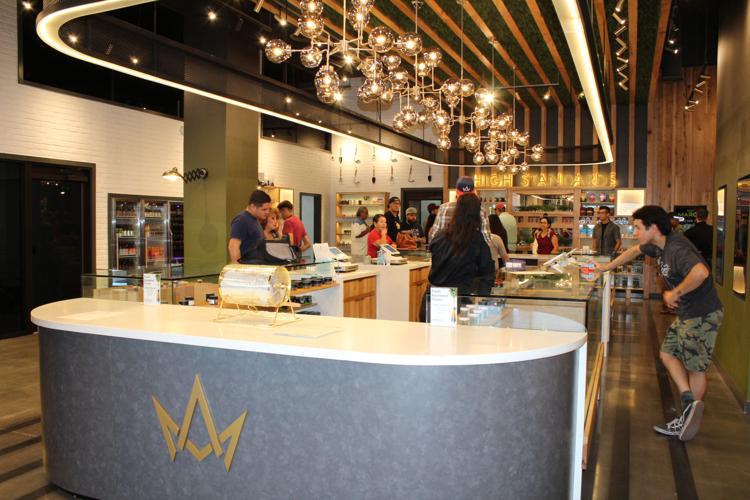 "We put a lot of effort into the aesthetic of our store to show people that might not be receptive to cannabis that this is just like any other business," said Andrews.
Imperial Chamber of Commerce member Mark Gran said he was apprehensive, just like everyone else when cannabis is involved, but after a visit to the Mission Valley store said he was blown away by what he saw.
"This is a class act, this is somebody that I wanted to get associated with and that would be good for the business community and for the general populace," said Gran.