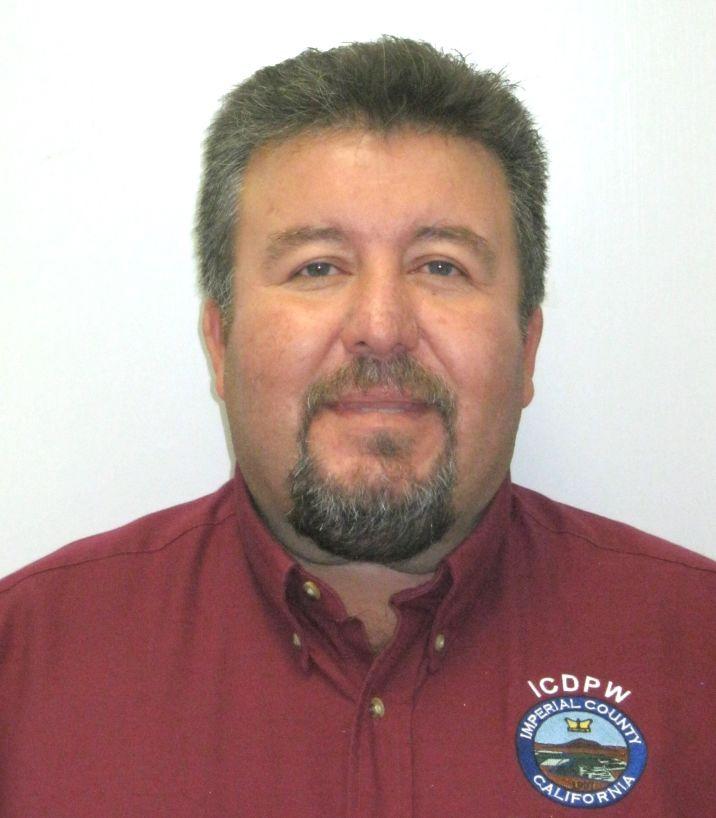 EL CENTRO — The Imperial County Department of Public Works announced in a recently released press release the appointment of Luis Bermudez as the deputy director of public works – field operations. Prior to his appointment, Mr. Bermudez served as public works regional road superintendent.
The release said Mr. Bermudez began his career with the county of Imperial in 1995 as a solid waste site attendant. Since then, he has successfully served in several positions within the department leading to his current appointment. 
Director of Public Works John Gay said in the release, "Luis is a critical member of the public works family; having been raised in Imperial Valley, he has a great desire to improve his local community through the Road Department."
One of Mr. Bermudez's priorities will be overseeing the activities of the public works road crews focusing on SB 1 road improvement projects. SB 1, the Road Repair and Accountability Act of 2017, provides $54 billion over the next 10 years to fix roads, freeways and bridges in communities across California, per the report. 
"Our crews are all over the place throughout the county and we have great employees working on our roads," Mr. Bermudez said in the release. "I have the experience to motivate troops and I am confident I can do the job to lead our crews working for Imperial County." 
Mr. Bermudez is an Imperial Valley native; he and his wife Suzanne reside in Brawley, according to the report.