BRAWLEY — Norma Kastner-Jauregui was voted in as Mayor of Brawley at the reorganization of officers of the Brawley city council at their regular meeting Tuesday, December 3. Luke Hamby was named Mayor Pro Tempore.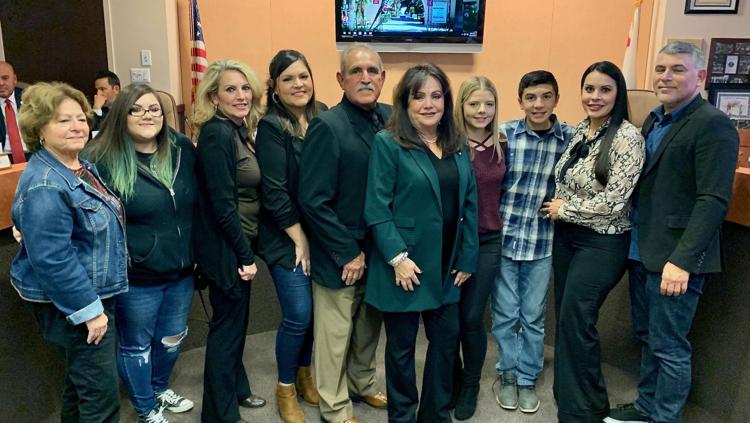 "I'm anxious to work with my fellow council members and staff to continue moving forward with the many ongoing projects started and upcoming projects," said Kastner-Jauregui. "I want to thank council and staff for their continued hard work and dedication to the city."
Out-going Mayor Donnie Wharton gave his comments on his past term as Brawley mayor.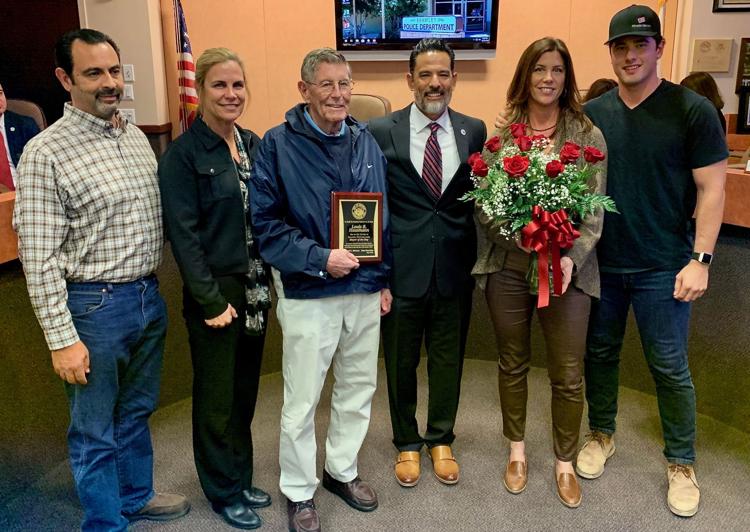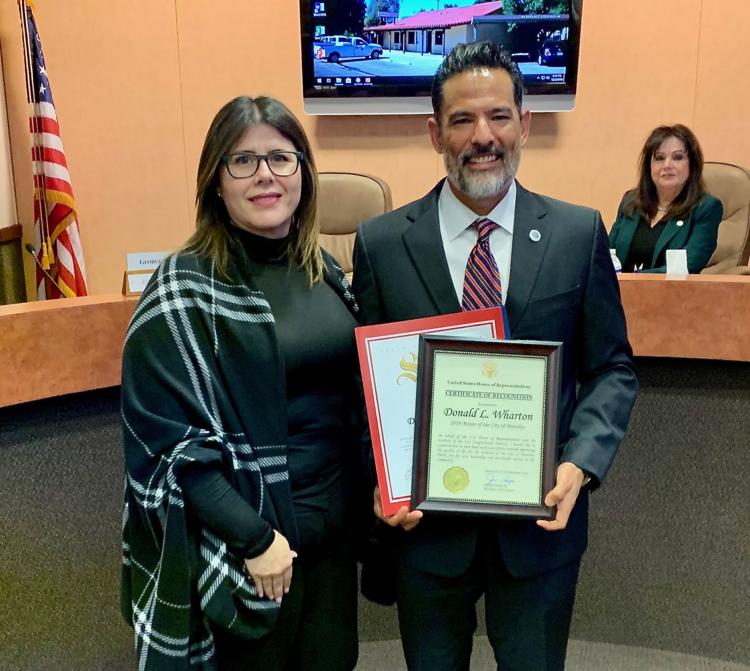 "It's been a challenging year," said Wharton. "At times, it can be very challenging being an elected official. We have made many difficult decisions. There has been a tremendous amount that has been accomplished in the past year. There are many projects happening in our city, those that can be seen and others in the planning stages. I'd like to thank the tireless work of our city manager and staff that are truly dedicated to our city. I want to thank my family and council members and congratulations to our new Mayor Norma Kastner-Jauregui."
Wharton named his father-in-law, Louis R. Hausmann, Mayor for the Day in his last action as Brawley mayor. 
"I want to honor my father-in-law for his citizenship," said Wharton. "I've learned a lot through the lens of someone who was born here in Brawley and lived his whole life here. He has been all over the world and he chose Brawley as his home."
Stella Jimenez, district director for Assemblymember Eduardo Garcia, on behalf of Mr. Garcia, State Senator Ben Hueso, and Congressman Juan Vargas, honored Wharton for his past year as mayor.
The Council adopted a zone change for the Brawley Mobile Home Park location from residential to commercial. The site is being cleaned up after negotiations with numerous parties involved with the location have concluded. The developer plans to do light commercial building on the site in the form of small businesses to service the surrounding residential area.
The Council approved the overall budget for fiscal year 2019-20. Using relinquishment fund interest will offset the approximate $400,000 shortfall in the budget. The Council hopes that things turn around financially for the city because of upcoming building and development projects in the next six months.