BRAWLEY — Brawley Mayor Donnie Wharton visited Phil Swing Elementary School Tuesday, October 2, for the October Walk-To-School Day. He spoke to the students about health, fitness, and the importance of a healthy lifestyle.
"The most important thing to you, your family, your friends, and all of your loved ones, is your health," said Wharton. "Fitness is about being healthy and happy.
"The three things I want to share with you are to eat nutritious food, get plenty of exercise, even if that is just playing and moving, and get plenty of restful sleep," continued Wharton. "If you do those three things every day, you will be the healthiest you can be."
Wharton, 50, explained some of the things he does to keep healthy and fit. He has lost 70 pounds, participates in triathlons, which includes swimming, running, and biking. He works out in some form every day and tries to eat healthy, too. 
Wharton is a businessman with a busy schedule but fits in workouts that are compatible with his many duties as mayor and his job. He has competed in some very competitive events all over Southern California, including the Ironman SuperFrog 70.3.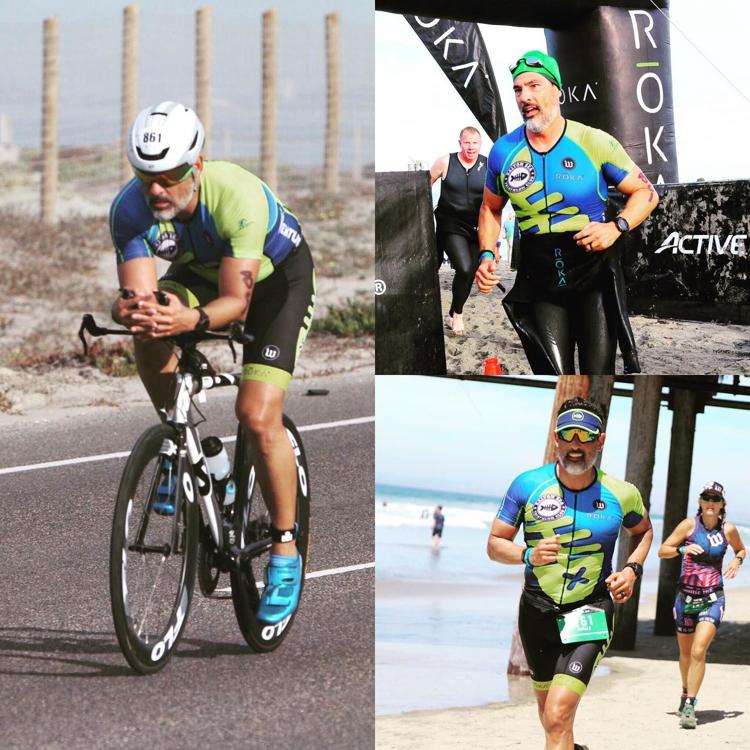 "The Ironman SuperFrog 70.3 is considered one of the toughest 70.3 mile triathlons in the country due to the rough water swim, onshore wind during the bike portion, and the sandy beach run, which includes high humidity," said Wharton. "But, that's what makes it so awesome. A lot of the Southern California triathlons have thousands of entrants, but this one only gets about 800, and 100 of [them] couldn't finish."