EL CENTRO — The Soroptimist International of El Centro held their 4th Annual Ruby Awards, Women Helping Women, Wednesday, March 31, at a private dwelling in El Centro. The mission the Soroptimists live by, according to their website, is "to improve the lives of women and girls with access to the education and training they need to achieve economic empowerment."
The award is open to women throughout Imperial County where nominations are accepted for about 30 days. Nominations go through a rigorous screening process, looking at volunteerism, impact, how services provide betterment, and innovation. Three women are chosen to receive an award during National Women's History Month.
Martha Singh and Gabby Olguin-Nixon, both coordinators of the event, talked about the awards and Soroptimist International. Singh said the award is given to female professional leaders who have made an impact in their community, specifically for women and girls. "This is an opportunity to celebrate three amazing women who have done so much in our community," she said.
Olguin-Nixon emphasized there's a large range of women who can receive the award. She said the women being recognized all come from different platforms, which gives others the opportunity to identify with them. 
Before COVID-19, Soroptimist International called the event Wine, Women, and Desserts. The women recognized could bring their family or friends, socialize, and enjoy a glass of wine. Singh said she believed it was important to highlight and celebrate the women in the community, so they went ahead with a COVID-safe event. One guest is allowed per woman to maintain social distancing. Snacks could be taken home in a small box, and non-alcoholic canned drinks were available.
Lourdes Rueda, a science teacher at Central Union High School, was one of the women receiving the Ruby Award. She said she was surprised about receiving it, stating that she's just doing her job. Rueda said online teaching is different and the connection between teacher and student is lost. She said the connection is what she missed most, saying before COVID-19, students would come before or after school just to hang out and talk.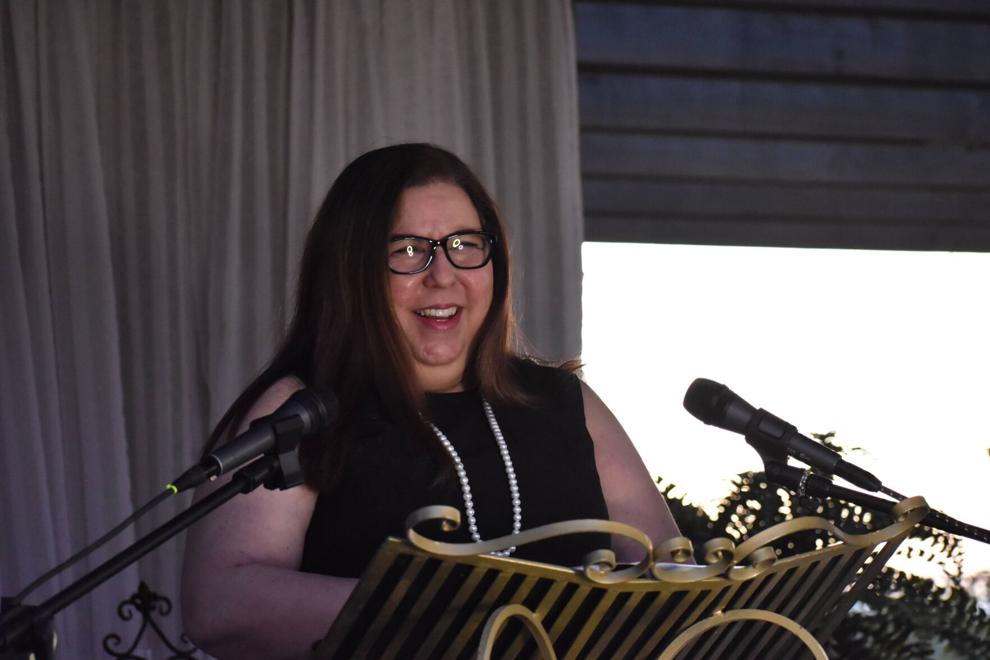 Rueda's son, Israel Lizarraga, stated his mom is an inspiration to both family and students. He said she is a rock for the family, always inspiring him to do better. 
Venus Nguyen, a clinician specializing in Family Medicine, was taken by surprise when she was notified she received the Ruby Award. She is also a clinical teacher for the Medical Assistant Program and said some of her students were inspired by what she taught. Nguyen said it was an honor to be around the other strong women being awarded. She hopes to inspire more girls and women to achieve higher education.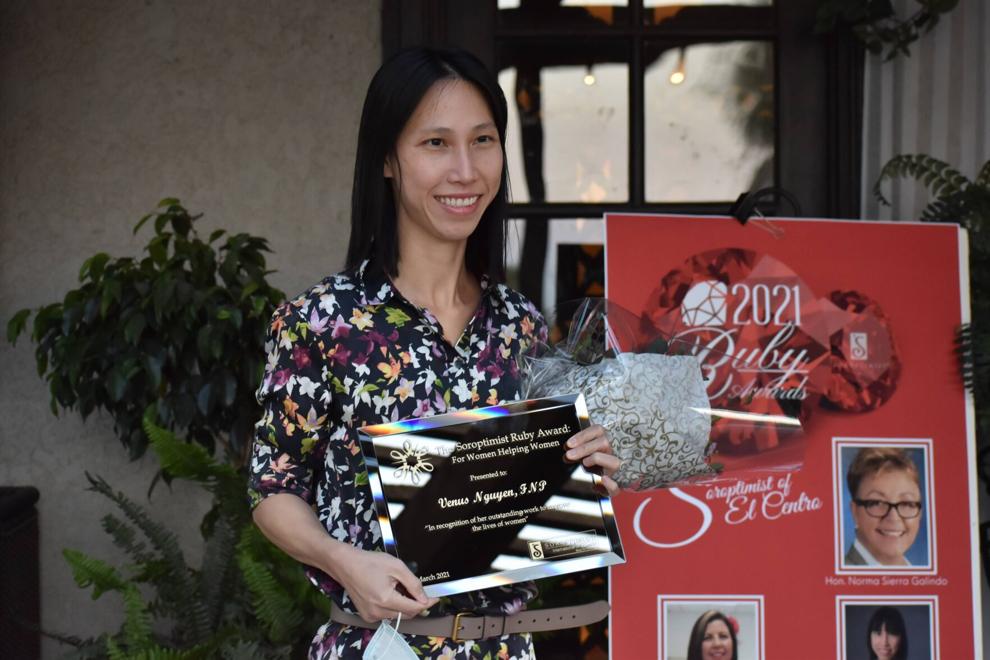 Norma Sierra-Galindo, a teacher at Calexico High School and IID director, also received the award. She said she didn't know why she received the award and was surprised when she found out. 
"For those of us who work arduously, day and night, we're not looking for any kind of recognition," she said. Sierra-Galindo stated that her recognition comes from former students who write to her and talk about an internship they got and other major goals. She said once in a while, when the women in the community acknowledge other women, it's a very special honor.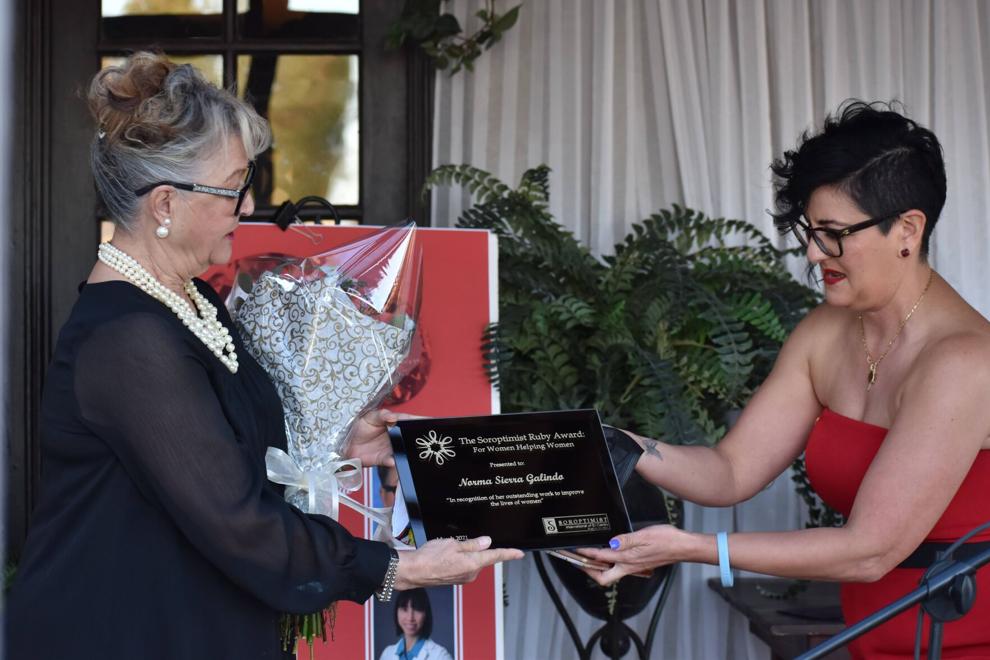 Sierra-Galindo emphasized that women have gone through issues like education, race, medical, and much more. She said only women can relate to women's issues. "But at the end of the day," she said, "that's the one factor that unites us — that we are women."