BRAWLEY — Too Cute Kitten Rescue is a non-profit animal rescue organization which operates through volunteers and foster families for rescued kittens in order to help control the pet population in the Imperial Valley and find homes for the most hard-luck kittens, as many kittens with severe medical problems have no place to go, said TCKR Founder and President/Director Lisa Keck.
Adoption numbers 999 and 1,000 frolicked outside for the first time at their foster parents' home on a rare, cool and breezy summer day in Brawley.
Dark-faced Yoshi poked his head through a chain-linked fence hole and batted his paws at flowers, while his brother Peach ran around a parked car and through the grass, muddying his tiny kitten paws along the way.
This was the scene for the two kitten siblings as they enjoyed playtime outside their foster parents' house in Brawley — awaiting an interested party to adopt them — and already having been marked as milestones for Too Cute Kitten Rescue.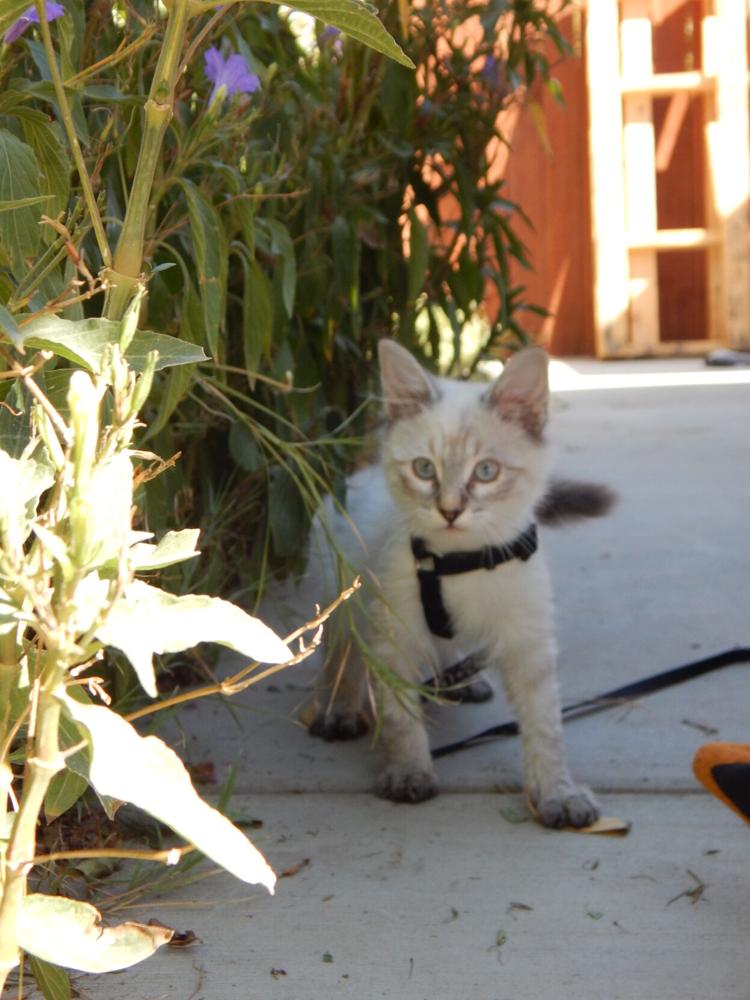 Since the Kitten Rescue began their count when they attained non-profit status in 2018, the organization have not only rescued over 1,000 cats but have also had over 500 adoptions, Keck said.
"I came to the Imperial Valley and I found a kitten and raised it and I kind of had fun raising it," Keck said of moving to the Valley a few years ago.
"I saw how quickly they went through the developmental stages and then I just took another and another and it started to be a whole lot of kittens, so then I got help, and we decided to open a non-profit," she said.
As her own home began to fill to kitty capacity and Keck moved to a larger home out of necessity, she decided it was time to also make TCKR a 501c3, as the Rescue started to take in "bottle-baby" kittens ranging between one day-to-six weeks-old, she said.
"We find the kittens that absolutely don't have moms or are really, really sick or have been hit by cars or have other physical disabilities because they're more work than other cats," Keck said. "Then during the off-season, we pull adults from the high kill shelters or whoever needs help. The first year we started was crazy. We had kittens everywhere."
Keck said the group saw a need for kitten rescue because of the overload in local animal shelters due to such a large cat population in a relatively small county. The Kitten Rescue has also successfully sterilized over 600 animals, Keck said.
"In the year, we've had well over 1,000 cats fixed just from the low-cost spay and neuter," she said.
"We have several people we work with to trap and sterilize feral cats to keep colonies down," said TCKR Vice President Stacy Spidle. "We went with a foster-based program basically because it's overwhelming for one person to take in that many cats."
Keck said Too Cute Kitten Rescue provides various services in addition to their foster program, including weekly low-cost spay and neuter trips to Mexicali veterinarians for kittens, cats, and small dogs, vaccinations for all kittens and pets for full protection from feline viruses such as Panleukopenia (feline Parvo), de-wormer for tape and roundworms, flea treatment, ear mites, and experimental treatments for Feline Infectious Peritonitis — a disease, she says, most veterinarians will recommend euthanasia for rather than attempt to treat with an experimental, costly drug similar to Remdesivir.
"We vaccinate any cat we can get our hands on," she said. "I never have a kitten touch my floor in my house unless they've had the three vaccinations. We have to do like shelter medication, I mean we're in a war zone."
"But 1,000 kittens rescued, that's a big feat for such a small rescue in the Valley," Spidle said.
The kittens' foster parents said they really enjoy the foster program.
"When we first got (these foster kittens) they told us they were girls and they were named Peach and Yoshi — the one with the black face is Yoshi and the lighter color face is Peach — and when they got back to get fixed they told us they were boys," said TCKR Volunteer and kitten Foster Parent Rudy Robles.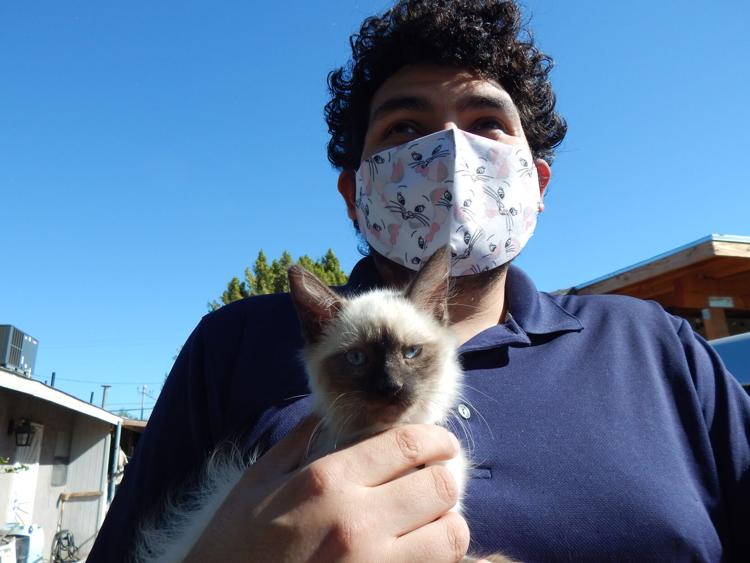 "We thought about changing their names, but we think we're going to leave it up to whoever adopts them," he said. "They're very popular with everyone on social media who has seen them up for adoption."
Robles said one thing he hopes people understand is that most kittens who are up for adoption are offered as "bonded pairs," which tend to be siblings from the same litter who are co-dependent on each other and do better socially and physically if fostered or adopted as a pair.
Robles, who also works at PetSmart and co-owns local pet boarding facility Buddy Sweets, said whether a pair is bonded or not, taking pets in twos helps redirect a lot of potential problem behaviors in cats and dogs.
"We always recommended getting at least two kittens," Robles's significant other and Buddy Sweets Co-owner, "Jay Jay" Santana, said as he tried to corral Peach in their front yard.
Robles and Santana have fostered at least four pairs of kittens so far, they said.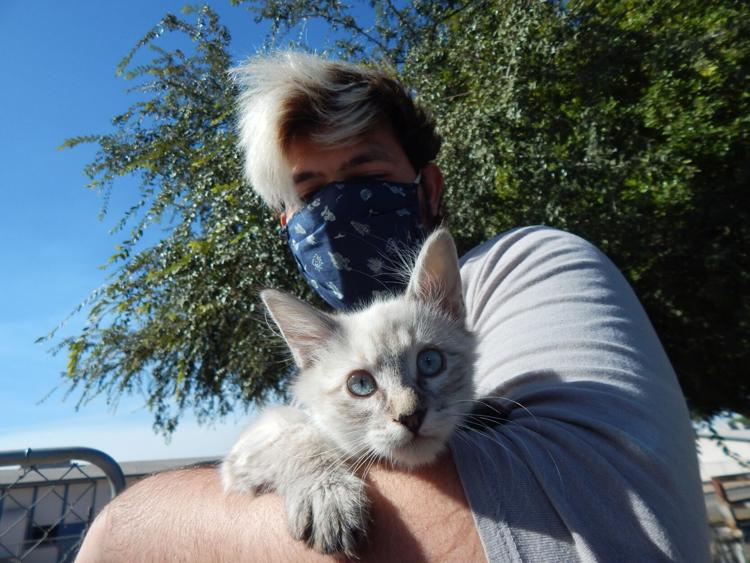 "I see so many cats out on the street and getting hit by cars and it's sad, so being able to foster, being able to help keep the population down, is doing my part at least," Santana said.
Spidle said that although the Kitten Rescue has a lot of help available to kittens and cats, she hopes locals understand that they shouldn't take every kitten to the rescue.
"It's not our responsibility to take on every kitten and save every kitten. It's a community thing, we have to work together," Spidle said. "We try to make everybody part of the solution."