IMPERIAL COUNTY — While parades, proclamations, sensory room openings, and everyday services are being given throughout Imperial County during Autism Awareness Month, some are still unaware, still learning about, or still do not quite know what the disorder is or what it looks like.
Local autism advocates have fought to bring awareness to the neurological disorders on the autism spectrum in an effort to help the 1,600-plus residents in Imperial County with autism.
Autism Awareness Month began on April 2 with the United Nations-sanctioned World Autism Awareness Day, according to autismspeaks.org, but locally, proclamations for Autism Awareness Month have been ongoing since March 16 to April 6.
The County of Imperial and cities countywide, except Holtville, have made an Autism Awareness Month proclamation through their city councils, according to local autism advocates. A Light it up Blue parade was held in Calipatria on April 3, and some local police departments have also worn blue or autism-awareness promoting puzzle pieces.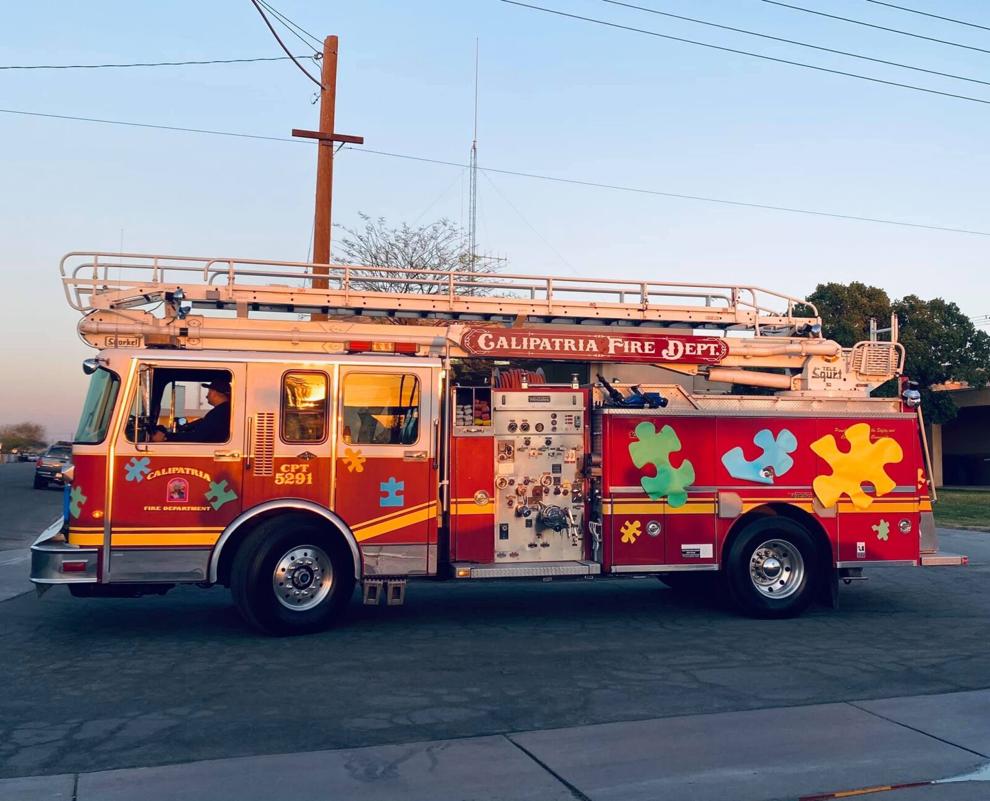 "Autism, or autism spectrum disorder (ASD), refers to a broad range of conditions characterized by challenges with social skills, repetitive behaviors, speech, and nonverbal communication," according to autismspeaks.org, a nationwide advocacy and support group for autistic individuals and their families.
According to the Centers for Disease Control, autism affects an estimated 1 in 54 children in the US, but local advocates said the disease also affects adults in a large variety of ways, saying that autism is four-times more prevalent in boys than girls.
San Diego Regional Center (SDRC) provides services for about 1,639 Imperial County residents with autism. Local advocates said the likelihood is many more residents have autism since not everyone with autism in Imperial County has been diagnosed or requested services through the SDRC.
"There's a motto out there that goes: If you've met one person with autism, you've met one person with autism," Autism Support of Imperial County (ASIC) President, James Gonzalez, said about the diversity of how autism affects people.
Autism takes many forms along the ASD spectrum, according to autismspeaks.org. The spectrum includes autistic disorder, childhood disintegrative disorder, pervasive developmental disorder-not otherwise specified, and Asperger's syndrome.
Gonzalez said the ASD spectrum is broad in that some individuals can be high-functioning, such as celebrity actor Dan Aykroyd or Britain's Got Talent singer and viral video sensation Susan Boyle — who both have Asperger's Syndrome. Those with autism can also be low-functioning with lower motor skills, making it difficult for them to control their own body.
Even so, many classified as low-functioning can still be highly intelligent, Gonzalez said, such as Carly Fleischmann, the nonverbal autistic woman who has used speech aiding technology to give her a robotic-yet-charming and witty voice, which she has used to interview celebrities on a variety of televised venues, becoming somewhat of a beloved ambassador for the autistic community.
"They all might have similar traits but they're all very different," Gonzalez said, "a different direction that you might to have to take (to help those) with autism."
"It can affect anyone," Westmorland resident and autism advocate, Gloria Brambila, said. "It can affect any race, gender, ethnicity, socio-economic background, and unfortunately, there's no cure at the moment."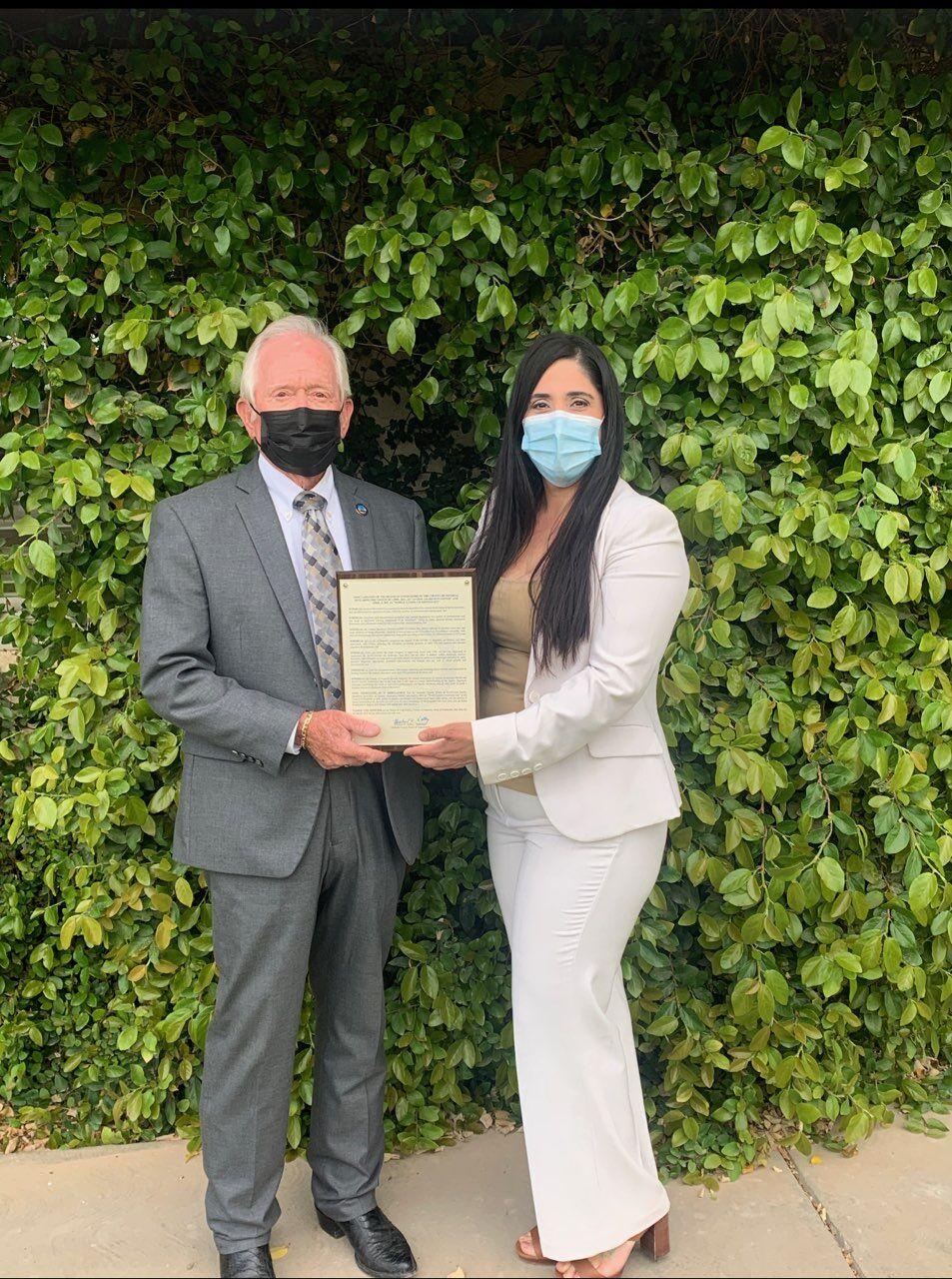 "That's why it's very common to hear 'autism doesn't have a face,' because it's hard to tell for most people. The spectrum is very broad," said Brambila, the mother of five sons, including autistic 8-year-old Matthew.
Gonzalez said his 16-year-old son Santiago was officially diagnosed with autism at age 5, having been diagnosed with slow speech at 3-years-old. At that time, Gonzalez said he was aware of the word "autism" but wasn't fully aware of what it was until he began to look into it to help his son.
Gonzalez stressed that autism is not a behavioral disability but is neurological, saying once parents understand that nonsocial norm behavior is part of the disability, "their patience grows" and "they are more patient than you would typically see before they understand."
Sometimes the intake of stimuli from their senses can be overwhelming for someone with autism, Brambila said, which is why some autistic people can be seen flapping, clapping, snapping, spinning, or "a lot of different things."
Brambila said that is why sensory rooms like those in Calipatria and Westmorland school districts are an important help to autistic children as it gives them a place to calm and refocus before going back into the classroom to learn.
Brambila said autistic individuals sometimes avoid eye contact, or hum, and it can be difficult for an autistic person to be in a social setting. This is why she nudges her son to get out of his comfort zone to engage socially, she said.
"Like any child you have to teach them and train them, but it requires so many more repetitions in order for them to grasp (it)," she said. "They are very intelligent, but their way of processing is very different from anyone else."
Brambila said autism can be hard to deal with for families, but those families that cooperate together or seek outside help can support their autistic family member.
She said she is fortunate her older sons "stepped up" to help her family, which financially allowed her to stop work to help her autistic son Matthew.
"Autism doesn't affect just the one person with the diagnosis, it effects the whole family," she said. "If you're going to step up to all the responsibilities it's going to require your attention 100 percent."
"You just kind of have to be prepared and open minded to see how best you're going to be able to help," she said. "We have to be all-inclusive, all-accepting."
Gonzalez said ASIC continues providing education for parents interested in learning about autism. For more information on ASIC, visit ASIC.love, call or text (760) 332-8686, or email Gonzalez at president@autismofimperial.com
The San Diego Regional Center can be reached by phone at (760) 355-8383. The local SDRC is located at 512 West Aten Road in Imperial.