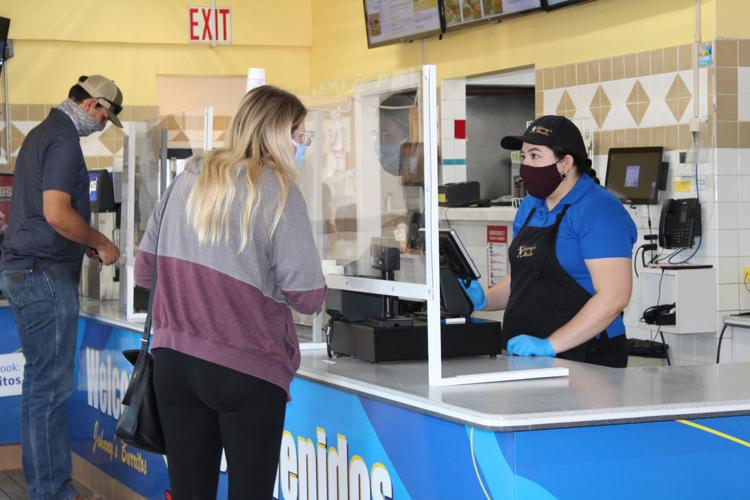 BRAWLEY — Louisa Lincoln waited outside Johnny's Burritos in Brawley Wednesday, April 29, just before 7 a.m. for the reopening. It had been a month and she wanted a burrito from an eatery she's visited since her high school years in Imperial.
"I remember running here, grabbing lunch, then running back to Imperial!" said Lincoln. "I'm glad to see them back up and running!"
All three Johnny's Burritos locations in Brawley, Imperial, and El Centro reopened Wednesday to the relief and excitement of the residents of Imperial Valley after being closed for nearly a month due to the COVID-19 health situation.
Customers flung open the doors with smiles, a few making comments such as "Finally! You're open!" to the employees who laughed along with them. Employees and customers alike greeted each other by name as orders were place and stories swapped. Crowd favorites like fries with cheese, carne asada burritos, machaca burritos, and tea were being slung at waiting customers both inside the store, and through the drive-thru window.
The drive-thru line in Brawley on the first day stretched well past its usual overflow point, snaking past Foster's Freeze, the town plaza, and ending directly in front of Inferno on Main Street. For those in the back it was close to a 30 minute to even an hour wait. However, it was worth it to some who have been anxiously waiting for a Brawley favorite burrito joint to reopen.
Co-owner Lety Mendez said the family owned business decided to close due to staff worries and fears. The family decided to close to put everyone at ease, as well as figure out the next course of action in the turbulent and changing waters of the COVID-19 situation.
"Our staff is much more at ease now and we are more comfortable being in the work environment," said Mendez. "This has definitely affected our whole community."
Johnny's has a new set of rules with its reopening. Only 10 customers can be inside the restaurant at a time and are to keep a distance of six feet from others. All customers must wear masks when entering and when going through the drive-thru. Shifts are also going to be staggered and the staff in the kitchen was cut in half, according to Mendez.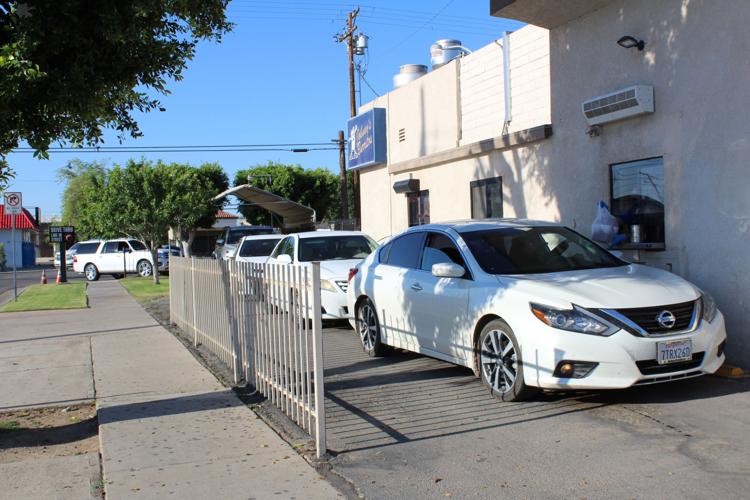 Mendez said there are still concerns with staff and if they will be able to keep up with demand. She added some of their suppliers closed due to COVID-19 and would make keeping supplies up difficult, but they would work through it all. 
Brawley resident Linda Webster called 20 minutes in advance to get an order in. Webster and her husband have always eaten at Johnny's and she said she felt sick the day it was announced the restaurant would be closing. She said every day since her husband has requested a deep fried machaca burrito with onions and extra cheese and she was getting tired of it.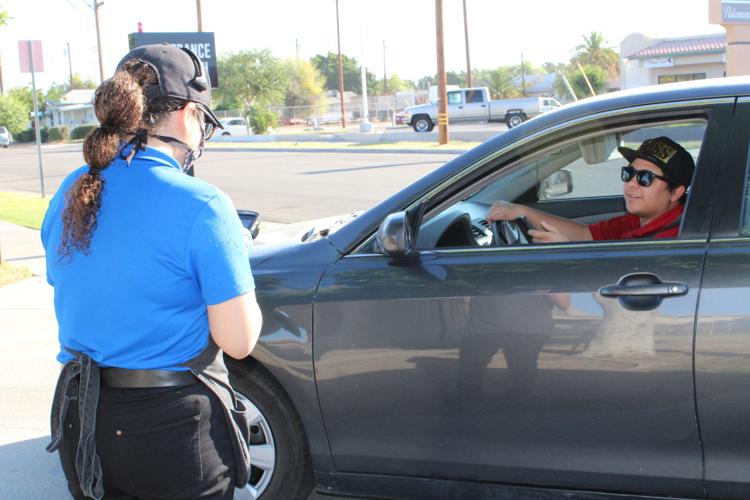 "God I am glad to see them open," said Webster. "Oh yes, this will not be my first trip, believe me."
Another Brawley resident, Daniel Salcedo, said he grew up with Johnny's. He said he would always go to Johnny's when he was in high school and still does when leaving work or coming into town to visit family. 
"If you don't know Johnny's and you're from Imperial Valley, then I don't know what you've been doing with your life!" said Salcedo. "You've got to come to Johnny's!"
Since opening its doors, the COVID-19 closure has been the longest Johnny's has ever been closed. Mendez said, normally, they closed for one- or two-weeks break, but never a month.
"I just want to thank the whole community for all the support when we reopened," said Mendez. "That's always a great feeling knowing that you can come back and everyone is waiting for you."
Johnny's current hours are 7 a.m. to 3 p.m., with room to change as the staff gets back into the swing of orders and the COVID-19 situation develops.