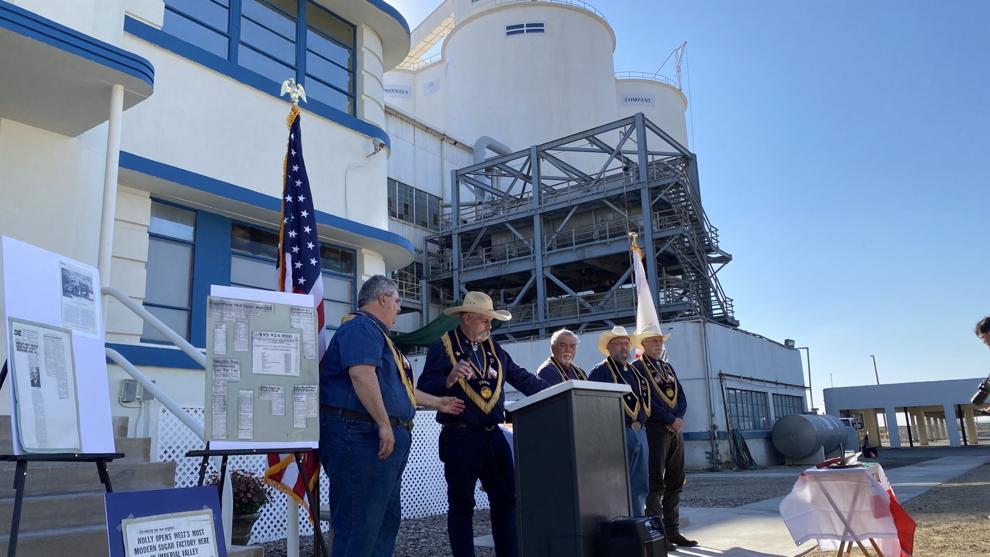 BRAWLEY — The Spreckels Sugar Plant, the well-known sugar beet processing landmark of the Imperial Valley, received a special commemoration and dedication form the Native Sons of the Golden West Saturday, February 8, to honor and recognize Spreckels Sugar Co. and the Imperial Valley sugar beet industry.  
Every year the local parlor tries to honor a piece of history and Paula McConnell Pangle of the De Anza local parlor said this year was Spreckels' turn.
"They are a very integral part of our agricultural production," said Pangle. "Anytime we can honor something that's been in agriculture, we're going to do that because agriculture is so important to this valley."
The plant was built in 1947 close to the geological center of the Imperial Valley to process sugar beets grown in the Valley. Because of the intense weather during harvest in the summer, the beets cannot be left alone outside and need to be processed immediately. The plant's location ensures the beets can be dug up and be processed within 24 hours. It's also one of the only crops that is processed from seed to plant in the Imperial Valley and where the byproducts, along with the leftovers in the fields, are utilized, according to Pangle.
"The fact the Valley is able to take sugar beets from seed to an end product not only benefits the agricultural community, but has great economic benefit to countless others in related fields and services," said James King, the grand officer of NSGW presiding over the ceremony.
Sugar beet is the eighth most valuable crop in Imperial County, which produces on average over 14,000 pounds of sugar per acre. The county has also set and still holds the world record for sugar production at over 20,000 pounds per acre. Spreckels itself employs over 300 people every year during harvest.
In 1996, the plant was obtained by the Spreckels Sugar Company and in 2005 Southern Minnesota Beet Sugar Cooperative purchased the plant to ensure production would continue in Imperial Valley for years to come.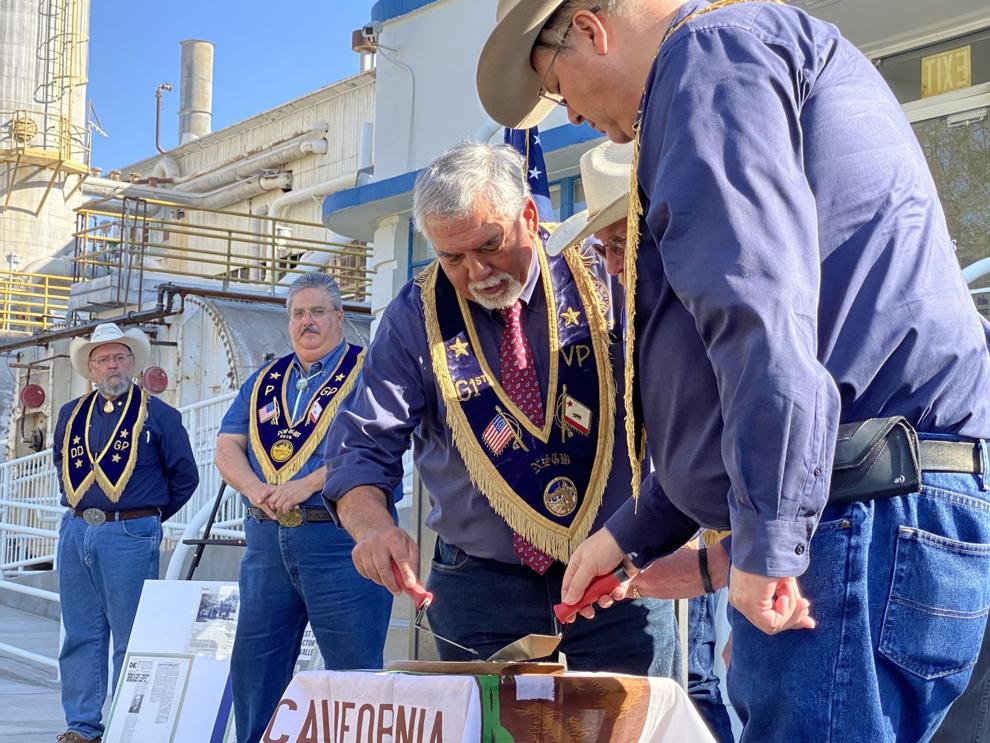 The ceremony consisted of a special mix of materials: sand and gravel from every county in California, cement from all the mills of California, and water from every mission in the State. After the materials were mixed, King smeared part of the mixture onto the top right corner of the plaque as a final dedication.
Brawley City Council Member George Nava said he was happy to see the industry getting recognized since it is such a big part of the Valley's everyday life. Nava's father worked in sugar beets for over five decades as a worker and foreman providing for his family. Nava saw many names own the processing factory during his time.
"Agriculture is a fundamental part of Imperial County, Brawley certainly, so it's great that this industry is being recognized," said Nava.