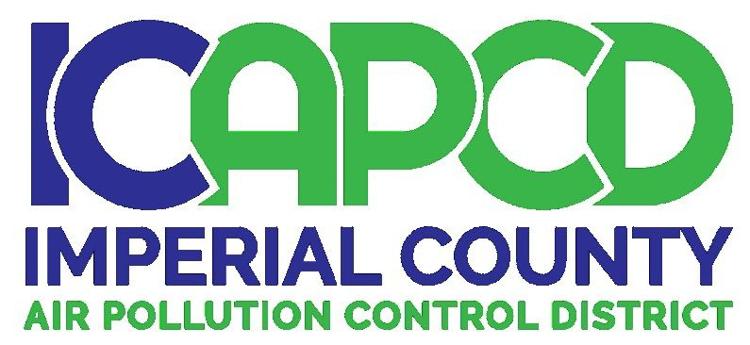 IMPERIAL COUNTY — The Imperial County Air Pollution Control District announced its new logo and branding in a recent press release to reflect the organization's commitment to protecting local air quality. The new logo will be featured on all agency materials in print and digital media effective immediately.
"Our new logo will help usher in a new era of community engagement to help inform the community of the work being done to protect our air quality," said Matt Dessert, the Imperial County Air Pollution Control Officer who took the helm in 2016, per the release. "We want to tell our story and the great work being done by our team of scientists, engineers, technical, and clerical staff."
"The design elements of the logo help to identify who we are: intertwined letters to show our unity in addressing air quality matters, bold font to illustrate our confidence in addressing those who pollute our air, and the green and blue colors symbolizing our appreciation for blue skies and a green and clean environment," said Air Pollution Analyst Gil Rebollar, who handled the artwork and design of the new logo in the press release.
As part of a renewed push for educating the Imperial County's approximately 180,000 residents on the importance of healthful air quality and the risks of air pollution, the ICAPCD will be coordinating a county-wide calendar contest and broadening its outreach to include establishing a presence at local events and distributing new promotional items.
Anyone interested in learning about ICACPD efforts can contact Gil Rebollar at GilbertRebollar@co.imperial.ca.us or (442) 265-1800.