WESTMORLAND — The 16th Annual Westmorland Honey Festival attracted families to various activities Saturday, Nov. 20, in the heart of the city's plaza — the Westmorland City Park. 
The honey festival — the major event of the city with a population of just over 2,000, according to the US Census Bureau for 2020 — attracted children, business owners, and festival goers. Some attended dressed in costumes associated with honey and honeybees. 
"This is our first time that we are partnering with all chambers together," said Julissa Ayala, Imperial Valley Regional Chamber of Commerce (IVRCC) membership director. "Families were happy and excited. They brought their chairs to the park and enjoyed the entertainment." 
Among the activities were a Honey Run 5K, honey tasting, spelling bee challenge, coloring contest, youth boxing, car club exhibition, parade, and dance performances. 
Elena Chaidez went with her daughter, Kendra, 6. The mother-daughter duo held hands as they visited vendors along the blocked and cordoned F Street.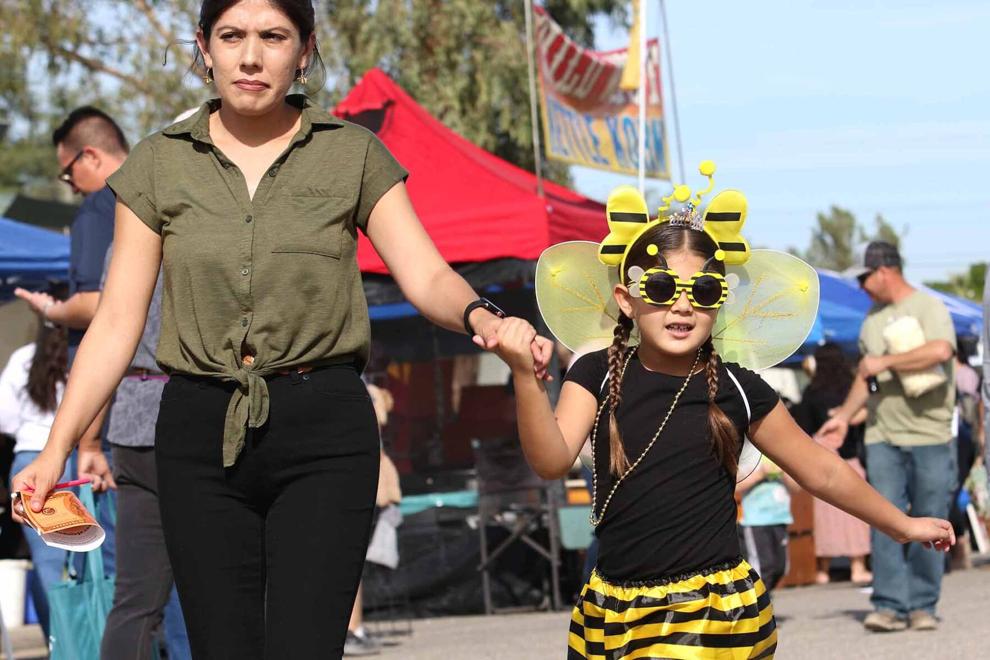 "I am a queen bee today," said Kendra, who smiled in her bee costume complete with sunglasses with black and yellow antennae that protruded above the eye frames. Her hair-comb had black and yellow wings and another set of antennae. A set of wings extended from the back of her black leotard and her skirt also had black and yellow stripes. 
"I just put it together," said her mother, Chaidez.
At the spelling bee, the audience cheered when Izabell Rivera, 10, spelled her winning word "N-I-F-T-Y" in the grade 4-6 category. Her parents were all smiles.
"I was excited. I've never won a trophy before, and I've never been in a spelling bee," said the 4h grader from Westmorland Elementary School. 
Brawley resident Virginia Lozano visited the Avery Girl Honey booth to taste some honey.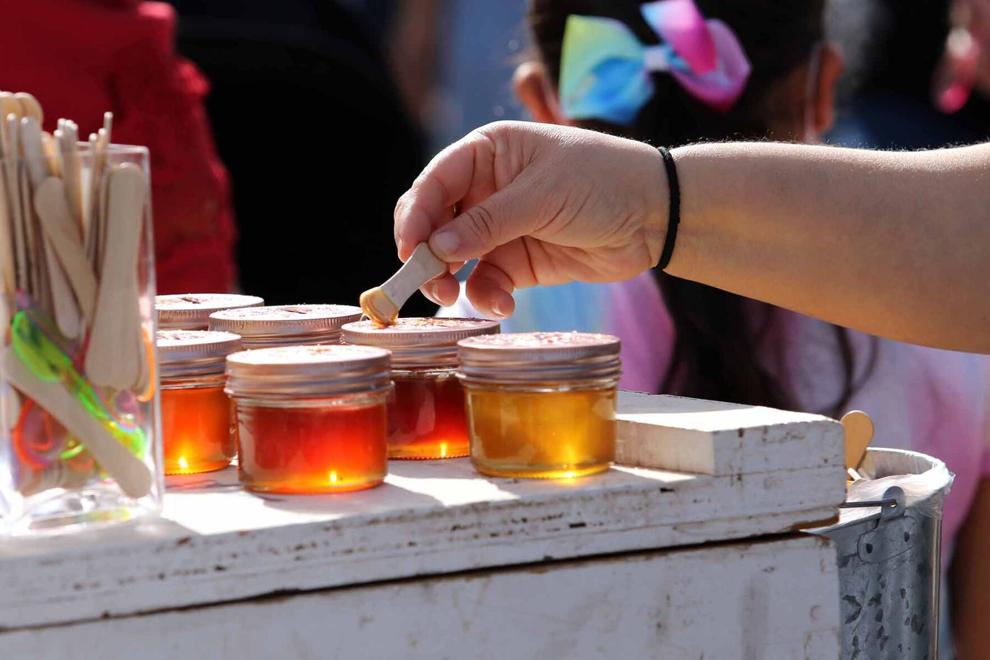 "They all tasted good, but my favorite is citrus honey," said Lozano. Her second best was alfalfa honey followed by clover honey. "I use honey to mix with coffee, oatmeal, and to soothe a sore throat from coughing." 
Along 1st Street several shiny, vintage cars were on display.
Donald Vallarta, a member of the Aztlan Car Club Valle Imperial, showcased his car, a 1985 Silverado Chevrolet.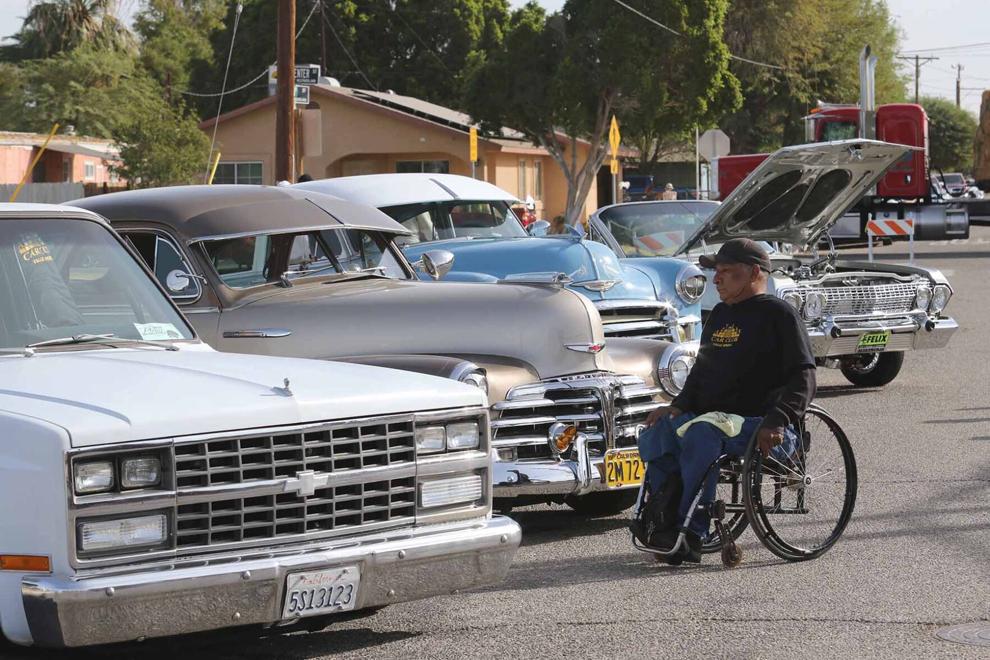 "I gave it a second life," said Vallarta, sitting in his wheelchair. "It was a challenge and motivation to rebuild this car." Vallarta started rebuilding his 1985 Silverado Chevrolet in 2010. 
"If I could build it, any kid or adult could build it," said Vallarta. 
At the Sanchez Bees booth, owner Victor Sanchez, Jr. helped customers purchase honey in individual containers or in gift packs. 
"Honey is becoming a big business because it is seen as a healthy product," said Sanchez, who has been in the apiary business since 1983. According to him, bee pollination was the main business but now, it is a 50-50 source of his income. 
One of the gift packs had four kinds of honey — clover, alfalfa, wildflower, and citrus. 
"They are all sweet, but our bestselling is citrus honey," said Sanchez, who appreciated the people who came and purchased honey. 
The 16th Westmorland Honey Festival marked the first time this city's Chamber of Commerce functioned as one of three chamber partners under one regional chamber that hosted the event — the Imperial Valley Regional Chamber of Commerce. The other chamber partners are El Centro and Imperial.