Esperanza Colio, Imperial County's golden goose — nicknamed by County Fire Chief Alfredo Estrada for her efforts in securing grant funding and aiding in the completion of the Niland and Winterhaven Public Safety Facilities. Her drive draws from her past struggles and triumphs to better serve as Deputy CEO of Imperial County.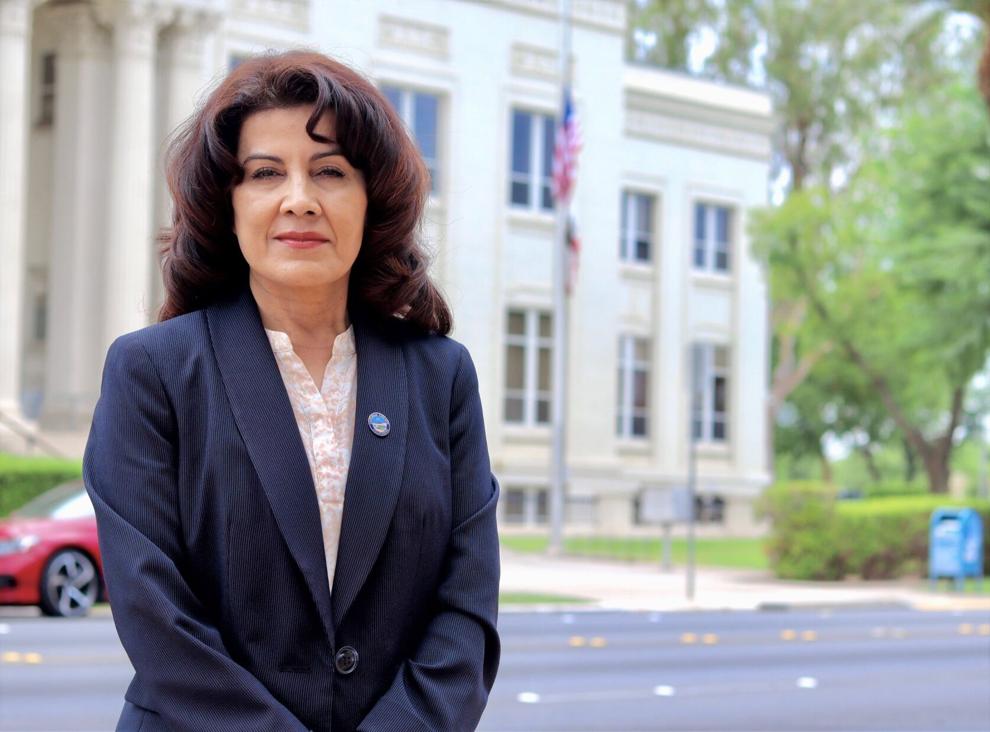 In her younger years, she desired to be an architect after a tragic accident that eventually took the life of her father.
In 1983, when Colio was just a teenager, her father was translating for two farm workers who wanted to buy a water pump. Due to an earthquake on May 2, 1983, the collapse of the building he was in resulted in injuries that put him in a coma for months and took his life years later. Colio said he helped others out of the building, which made him the only severely injured person during the earthquake and that eventually caused his death.
"According to his crew members, my father helped everybody to get out of the building, and he didn't make it," she said.
After the earthquake, her father became severely disable for years and her family went into survival mode. Her mother went from being a homemaker to having a shop where she sold groceries to support the family. Colio went to college to further her education while simultaneously working to contribute to the family's needs.
Colio said her father wanted her to do anything she wanted in life, to study whatever she wanted, and become whatever she wanted. He wanted Colio and her siblings to choose their careers regardless of gender.
As children, Colio and her siblings were asked what they wanted to be when they grew up. Of her sisters, she was the only one who desired to go to school and work. Her sisters wanted to be home makers, and that is what they became.
Colio said she wanted to got to college and have a career. So that is what she did.
Her father's strong work ethic as a field foreman and his desire to help those around him modeled Colio's upbringing. He challenged her never to miss school or work — this later set a strong example for the next generation, her son, Ivan.
"My dad never failed to go to work — never. He never missed one day of work. So, I think that's the reason I hardly missed school when I was in college, unless it was a true emergency," she said.
Because of her work schedule, she was unable to attend the school that would allow her to become an architect. Being good with numbers, she attended Universidad Autonoma de Baja California, majoring in accounting. She later became an accountant in Mexicali for the Municipo de Mexicali (Municipal of Mexicali) for almost eight years before marrying and moving to the United States.
She lived in a country where she did not speak or understand the language that was around her. She decided that a language barrier would not hold her back from achieving her dreams.
She began classes at Imperial Valley College when her ESL (English as a second language) professor advised her to get out of the ESL program and take regular English classes. Though it was difficult, she said it forced her to learn the language.
Eventually, after several attempts, Colio was hired at the County of Imperial as an extra help employee in 2004. She continued working for the County after learning how to write grants, which allowed the appropriate funding to continue her employment. She received promotion after promotion until becoming a manager in 2008. She stayed in that position until 2018, when she was promoted to Deputy CEO of Imperial County.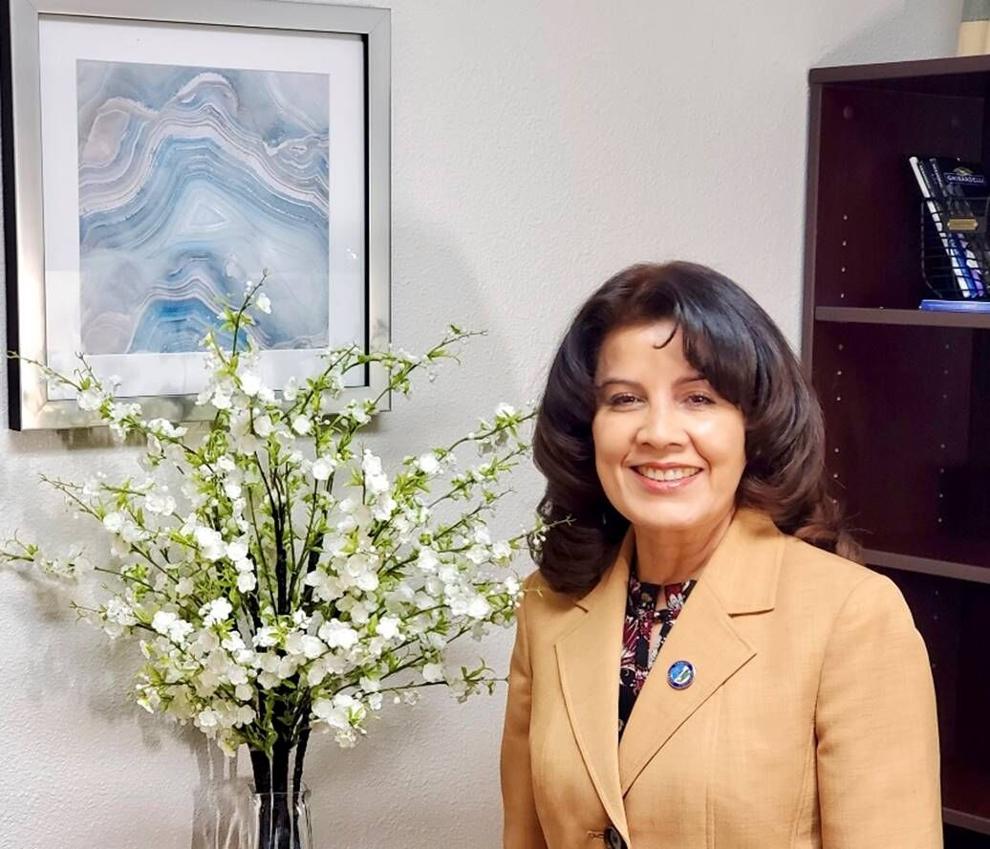 "It's different. It's a different level of responsibility," she said.
"I have had the opportunity to work with Esperanza for several years now, both as Fire Chief and the CEO. She is a great asset to the County Team and is extremely supportive of the community she serves. She is an instrumental part of the collaboration when the need arises. She is also creative in finding or identifying resources that are advantageous to the projects she works on," CEO Tony Rouhotas said of his experience with Colio.
Though her position as Deputy CEO is designed to assist with the management of county government, participate in county strategic planning process, supervise professional and administrative staff of the County Executive Office, participate in the County's budgets, serve on various committees and agencies, and operate under the direction of Rouhotas, Colio's personal desire to help those in the community has never ceased.
"I have strict parents. They told me that I have to be a service to the people and if I'm not a service to the people then I'm not worthy," she said.
She said the struggles ensuring the victims had housing after the 2020 Niland fire have been ongoing since the incident last June. The day of Colio's interview with The Desert Review, she had returned from Calipatria where several of the families are being housed. Colio spent hours the night before ensuring that the tenants would not be evicted due to lack of rent funding. The temporary funding ran out and the tenants were to be evicted unless they came up with the money to cover the unexpected expenses.
Colio utilized her relationships with local nonprofits and county agencies to secure more temporary aid.
"I understand the concept of being homeless and I think that's one of the reasons I'm more encouraged to help people because I know what desperation means," she said.
In May, Esperanza was publicly thanked by Fire Chief Alfredo Estrada for her efforts in aiding a years-long project that resulted in the completion of the Niland Public Safety Facility located at 8071 Luxor Avenue.
Chief Estrada said, "It also wouldn't be possible without the great collaboration and assistance of our CEO Tony Rouhotas who was a former fire chief and an OES (Office of Emergency Services) coordinator for 10 years, and his great people that he has working under him, such as Deputy CEO Esperanza Colio who is a golden goose — and I say that with great respect because she is a golden goose of getting projects, making grants possible …"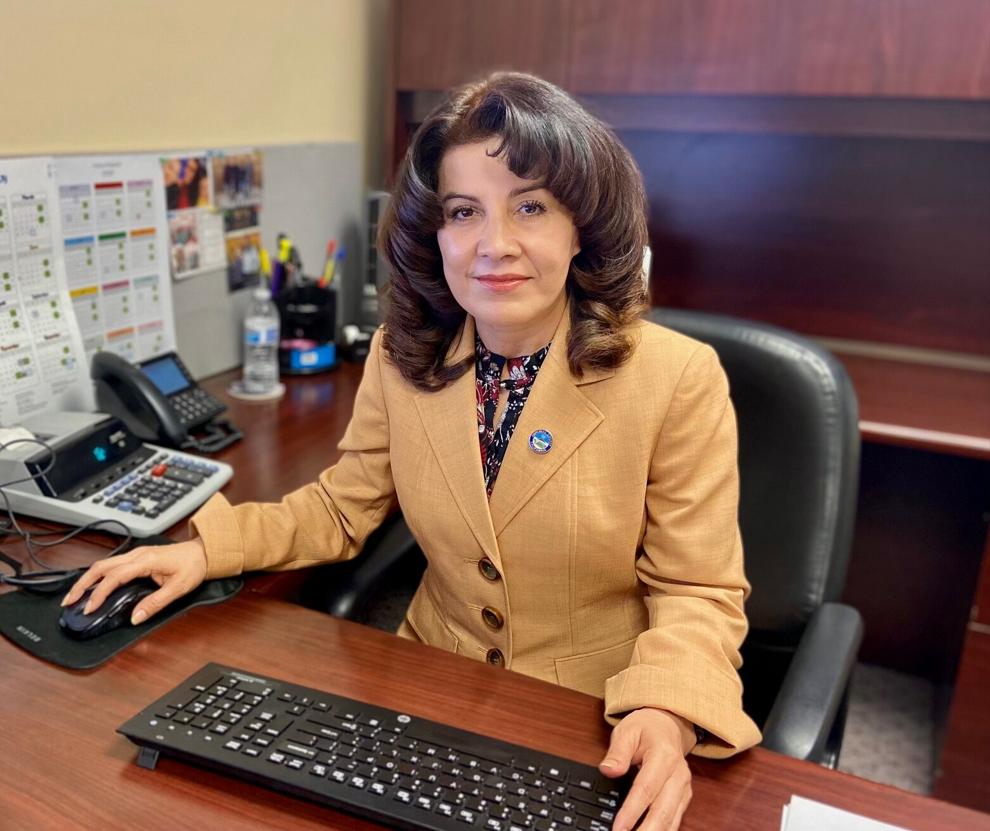 Colio has aided in too many projects to count, including assisting families impacted by the 2010 and 2012 earthquakes and some of her more recent work with securing funding for cleanups after the fire in Niland, working to secure temporary housing for those misplaced families, finding federal funding for rent relief and utility assistance to Imperial County residents, finding and using federal funding for local businesses and nonprofits who have suffered financially during COVID-19, organizing and helping with the Census count, among many, many other things. And she has only just begun.
Colio's new goal is to begin preparing the new generation to continue assisting the residents of Imperial County.