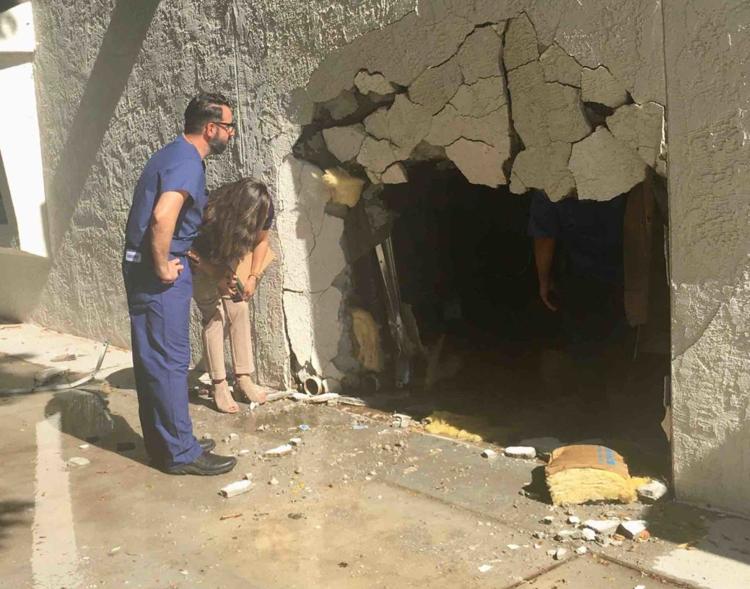 BRAWLEY — At approximately 3:40 p.m. on Thursday, June 20, a white Ford Edge drove into the northeast side of Pioneers Memorial Hospital (PMH) causing damage to the building. Both Brawley Fire and Brawley Police departments were on the scene within minutes to assess the situation. No major injuries are being reported at this time. 
The driver of the vehicle drove off the parking lot of the northeast building and drove through a hospital bench outside the building, managing to pass trees and poles and surprising hospital staff.  
According to police, no pedestrians or staff inside the building were injured during the incident.
"I mean there's trees, fire hydrants, and poles and the driver didn't hit any of that, it almost seems impossible as to how it happened," a hospital employee said to a colleague. 
The driver of the vehicle is being treated at PMH and the cause of the crash is being investigated by local officials.
"Patient and employee safety remains our top priority and concern at this time," stated PMH CEO Larry Lewis. "We will continue to monitor and assess the situation while continuing to provide service to our community."