OCOTILLO — After having its doors closed for the past year due to the pandemic, one of the hidden gems of the Imperial Valley has reopened and is waiting to be rediscovered by locals.
The Imperial Valley Desert Museum reopened Wednesday, April 21, after being closed to the public since March 19, 2020 to a crowd of 30-to-40 interested, in-person museum goers who perused the new exhibitions and newly renovated look indoors.
In the time since the closing, IVDM has not only continued online offerings as previously reported by this newspaper, but has also been working at its remodeling, acquiring new artifacts, newly donated items, and more, said Executive Director Dr. David Breeckner.
"Despite being closed we've not been shut down," he said. "Our staff has been working very diligently over the last year to improve both the facility and the potential capacity of the museum to better serve our audiences, and we're very excited now to be able to finally act on that new potential."
The reopening kickoff opened to new content and discounts for those that came in for the day, he said, with many making their way to the freshly painted geology exhibit.
Another exhibit is a continuous series called What I Did Over My Summer Vacation, where two collections new to the museum are on temporary display with items acquired during its time with closed doors.
"One thing we do is exist to be a place where private families can donate private collections and bring them back to the public, and that's exactly what we did over the summer," Breeckner said.
He said two different families had been collecting the artifacts for their private collections over the span of a century, including items such as hand-woven baskets, which are usually very perishable but have survived the test of time.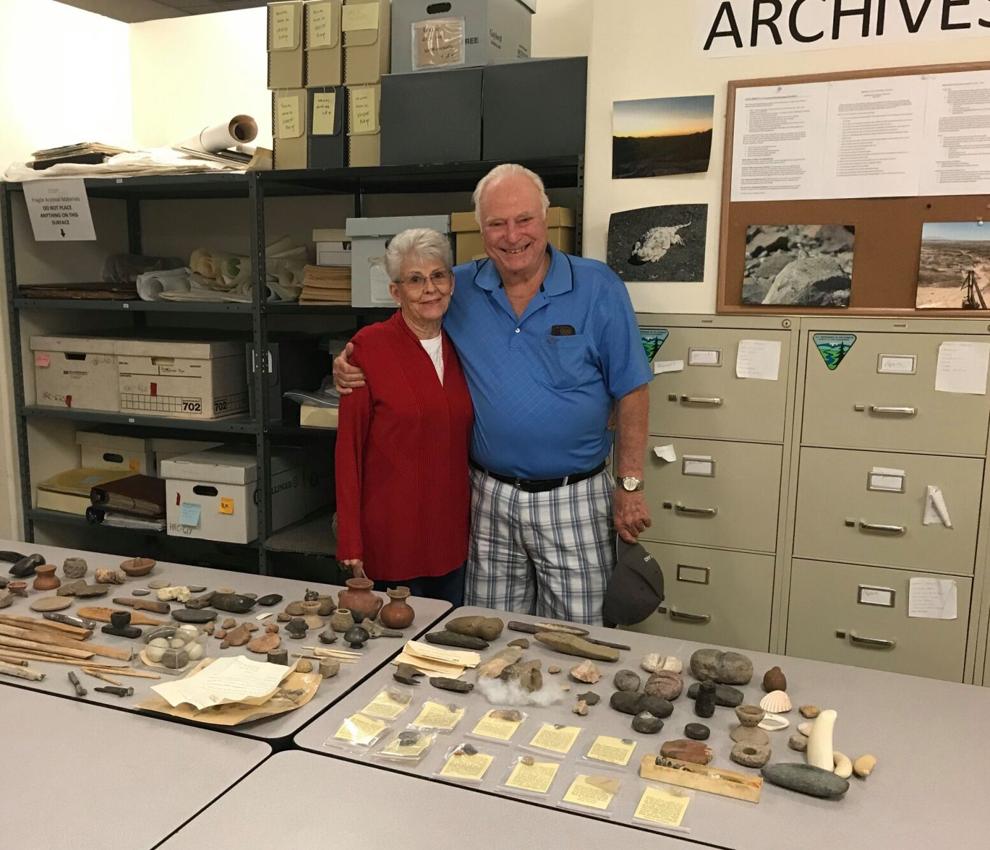 "These are artifacts that have never been seen by the public for over 100 years, and they are finally coming back to the Imperial Valley," he said. "We're talking several hundred new artifacts from across the region, so we are alternating those out every few weeks in our temporary exhibition gallery."
"We are still doing active research on these, we're still trying to expand their story, but we do know that many seem to have come from the area around the McCain Valley around Jacumba," he said.
In addition to the new exhibits, the museum also totes a 30-inch Dobsonian telescope for their Star Gazing Program which stands over 10 feet tall that was donated last summer, Breeckner said.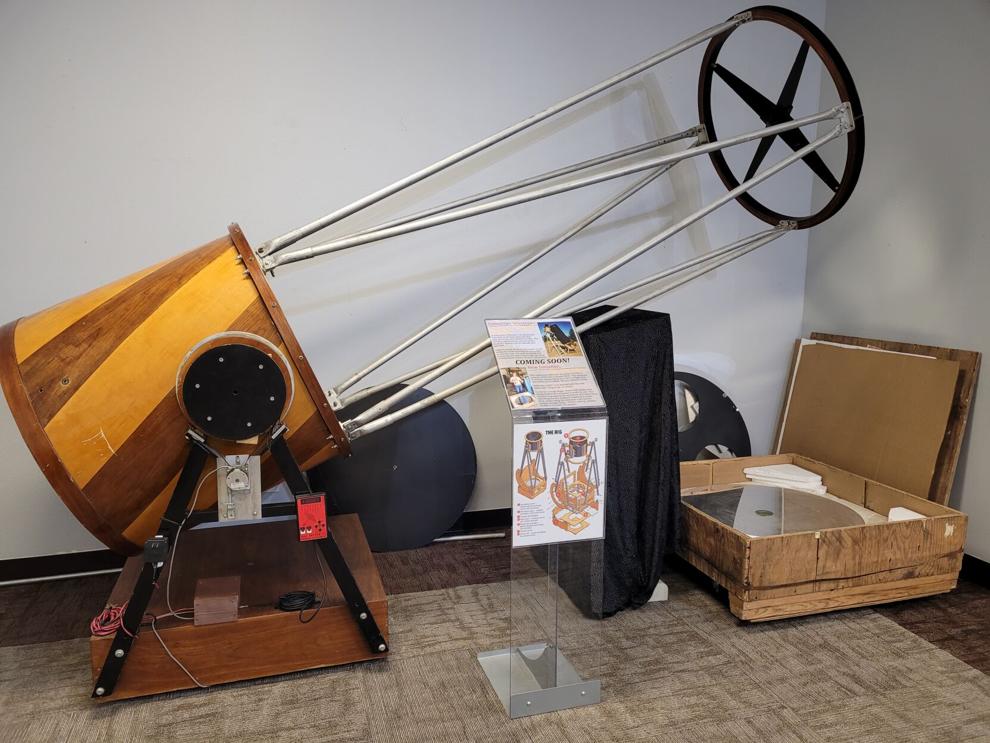 "The Star Gazing Program is one that we've been running over five years now and is a chance for people to come on out and enjoy and experience the night sky without any light pollution out here in our desert," he said.
The museum also continues to renovate its Collections Storage Area, which is a large portion — about one-third — of the IVDM building itself, Breeckner said.
"We have recarpeted the entire building, replaced our entire air conditioning system, and next month we're going to be unveiling a brand-new signage both for our front walking trails so it's a new way to explore and engage with the outdoors," he said.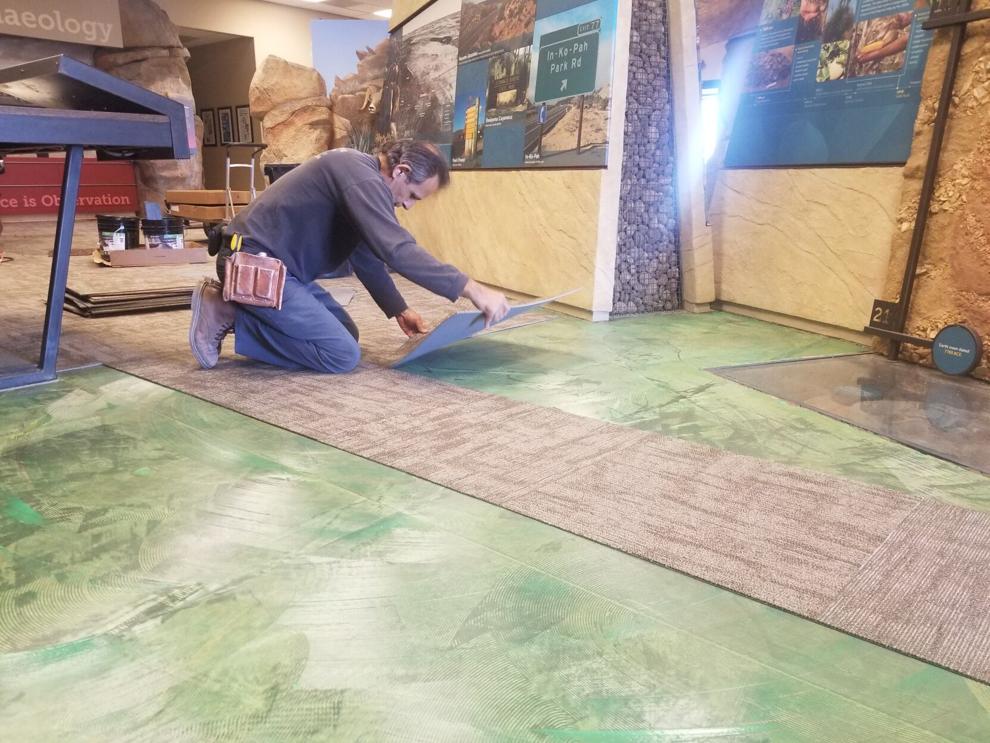 Thirty new outdoor signs will be installed on the walking trails around the museum property, Breeckner said, in a way to bring the museum "out of its walls and into the environment — making ourselves a true desert museum."
"They'll be for every grade and QR coded and an interactive scavenger hunt so families can walk around and learn about plants, animals, geology, culture sites basically connecting what they're physically seeing in the desert with what that actually means as a story," he said.
All online offerings previously reported by this newspaper are still ongoing at the museum virtually as well.
Breeckner said he was excited at the good showing even in the middle of the week during a pandemic when the museum has reduced hours to allow for additional cleaning and sanitizing of the building.
"We just want to make sure people know we've reopened and get people to come in and experience our local Desert Museum," he said.
The Imperial Valley Desert Museum is located at 11 Frontage Road in Ocotillo and is open from Wednesdays to Sundays from 10 a.m. to 3 p.m.
Online programs, including the American Red Cross's Be Red Cross Ready, among others, can still be found on the IVDM's social media pages — YouTube, Facebook, Instagram, and Twitter — by searching "IVD Museum" on the respective sites.