BRAWLEY — The Cattle Call parade kicked off the weekend Saturday, November 9, in Brawley. With Cattle Call week coming to a close, the parade brought cowboys and cowgirls from throughout the Imperial Valley in expectation of the Cattle Call Rodeo. 
Locals and out-of-towners lined the streets of Brawley, dressed in cowboy boots and hats, to witness the annual parade. Known as the largest parade in the Imperial Valley and one of the largest Western-themed parades in the country, the Cattle Call Parade draws the attention of many.
The parade is an opportunity to see different businesses and organizations come together to join in the western fun. Pioneers Memorial Hospital and El Centro Regional Medical Center participated in the parade with their floats and cowboy attire, yee-hawing down the streets of Brawley.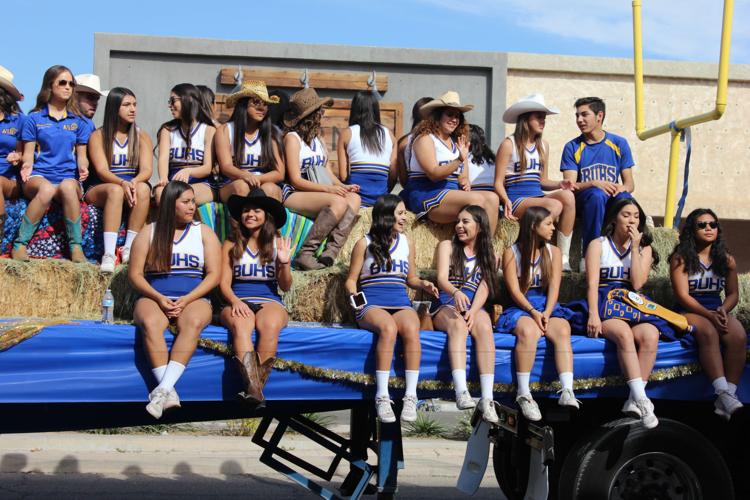 Attendees also got the opportunity to meet Carrot Festival and Cattle Call royalty. Horses, bicyclists, rodeo clowns, and motorcyclists cruised through the parade route.
Motorcyclists revved their engines, stood on their seats, and zoomed through the streets, causing the crowds to cheer and clap.
Local school bands united for the parade, bringing out their best performances. Band members practiced for the parade for several weeks to bring Cattle Call-worthy music to parade goers.
Al Bahr Shriners, Too Cute Kitten Rescue, RDO Equipment, local churches, and several organizations, businesses, and citizens joined in this year's parade.