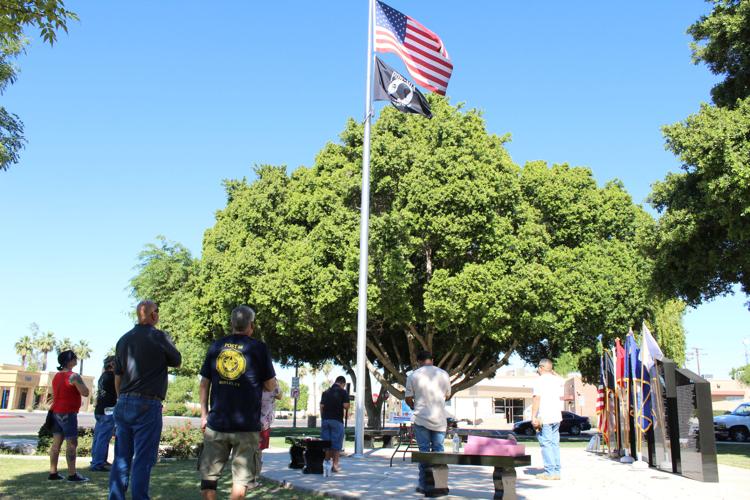 BRAWLEY — Veterans, family, and the community of Brawley gathered together in front of the Brawley Veterans Wall the morning of July 4 to celebrate the birth of our nation and honor those who fought to make that possible.
The event was organized by Brawley resident and veteran Ernie Mariscal and made possible by the combined efforts of the Brawley Legion Post 60, Sons of the Legion, and the Brawley Elks Club. 
Mariscal put the event together on the spur of the moment, or as he and Randy Price of Brawley Elks called it, an idea for "freedom," as a way to honor those who have fought for the country and those who made it possible for the United States to exist today. He added that he hopes the younger generation will understand that of July 4 is more than just fireworks.
"A lot of people gave up their lives and sacrificed a lot of things for the freedom that we have today," said Mariscal. "We celebrate the Fourth of July, but I feel we need to know why we do it."
The community gathered at the wall to salute the flag, express gratitude for the veterans both present and not who served and to share stories with each other about personal and family experiences.
Silvia Castaneda and Rosanne Curiel came to honor their father and other family members for their service. Both had heard about the event and wanted to come out to support veterans.
"We didn't serve, so we definitely want them to know that we are proud," said Curiel.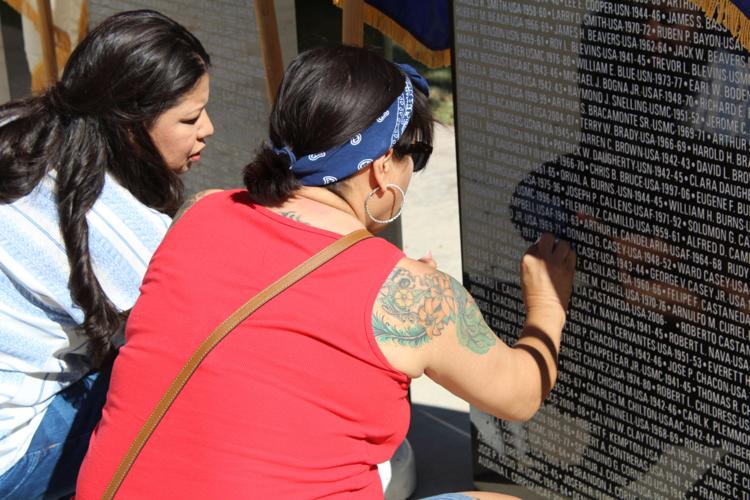 Ernesto Mariscal Jr. did not serve himself but was happy to honor those who did, including his father. 
"I'm more than thankful to all of those who served because they are the reason I will be able to drink a beer," said Mariscal.
Mariscal said the United States is the land of opportunity and how those who fought are the reason everyone is able to enjoy opportunities in the U.S.
"Too many times people complain about equality; it's not about equality," said Mariscal. "It's about maximizing opportunities America provides."
Cake was provided for attendees, which Mariscal and Price of the Brawley Elks both proclaimed a "Freedom Cake."