BRAWLEY — A group of Brawley veterans toured the City to judge 20 homes that were decorated for the inaugural Brawley Independence Day Porch and Yard Decoration Contest Friday, July 3. The first-place winners were Ryan and Nikki Rothfleisch, the second-place winner was MaryAnn Floyd, and Joel and Carla Gonzalez took third place.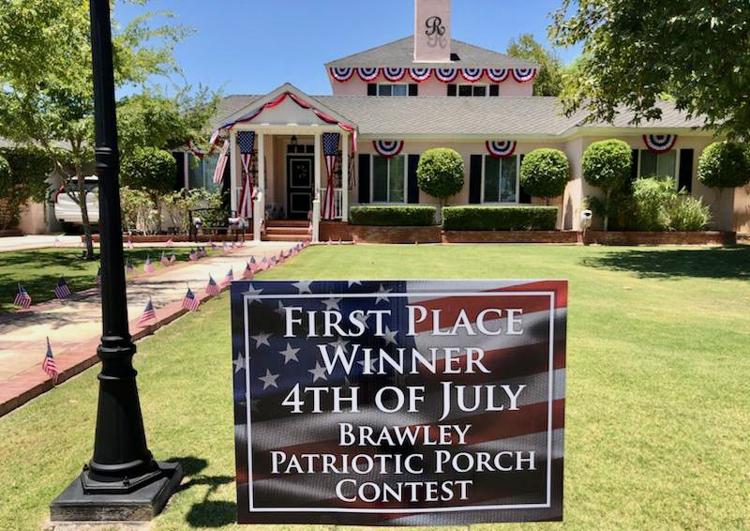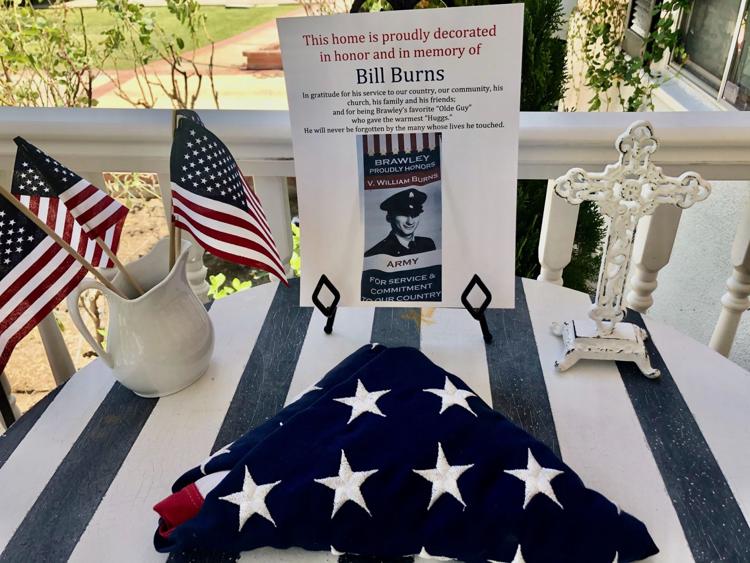 Participants were encouraged to decorate their front porches or front yards for the contest. Twenty homeowners participated in the event. Besides the top three entrants, the homes of Jason and Joy Contreras, Elvia Hernandez, and Steve and Lori Hamby received Honorable Mentions.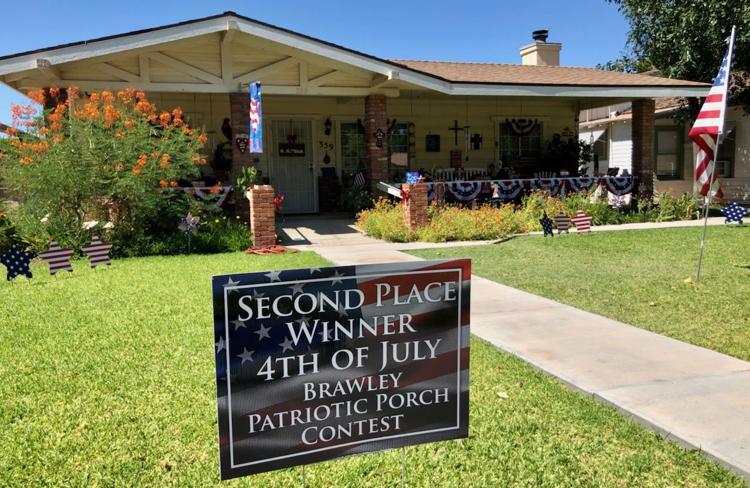 Brawley council member Luke Hamby came up with the idea for the residents of Brawley to participate in the Fourth of July holiday contest and show some hometown pride. Hamby dedicated the contest to the memory of recently passed Bill Burns. Burns was a veteran of the Vietnam War and served on the Brawley Police Department.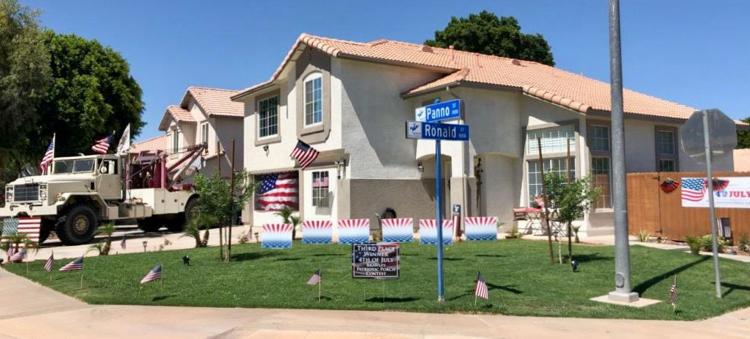 "Bill loved his community and the people in it deeply," said Hamby. "He leaves a legacy of love, community service, and patriotism for his family and for Brawley."
"During this difficult and trying time — a time in which we're all dealing with a lot that can worry us or divide us, and a time in which many of us are separated from our friends and loved ones — I had an idea for an event that I hope will inspire displays of patriotic spirit and hometown pride, inject some unity into our community, and hopefully will be the start of an annual tradition," Hamby said. "This idea started as a glimmer of hope, gratitude, and community pride, centered around my appreciation for our local hospital workers, police and fire personnel, other frontline workers, and the everyday citizens of Brawley trying to scrape out a living in the midst of a pandemic and partial lockdown. It grew into a desire to do a little front porch decorating for Independence Day, in honor of those essential workers, my country, and my town."
Judges for the event were local Veterans Ernesto Mariscal, Latricha Johnson, and Raymond Gonzalez. Included in the judging was Stacie Burns Easterling, Bill's daughter.
Contest winner Nikki Rothfleisch commented on the event.
"I'm so excited and honored to have been a part of this event," said Rothfleisch. "I am overjoyed to see all the people who signed up to share in the spirit of patriotism and to honor the memory of a hometown hero, Bill Burns. All the hard work to decorate was worth the effort, and it was therapeutic too. I've really enjoyed driving the porch tour route — it feels like small town America. It's events like these that our community needs to bring us together during a time of division and uncertainty, and I really hope this is the start of an annual Brawley tradition." 
"Thank you, Brawley Patriots, for an outstanding show of American pride this week," said Hamby. "The outpouring of support and the enthusiasm of the participants was impressive and heartwarming — or maybe that was just the heat. This event was intended to bring the community together and lighten a heavy time in our state and country. It seems that everywhere we look there is crisis, injustice, fear, and a tendency to focus on all of those things. We can simultaneously be angered by injustice and yet be proud of the things we do get right within our city and community."