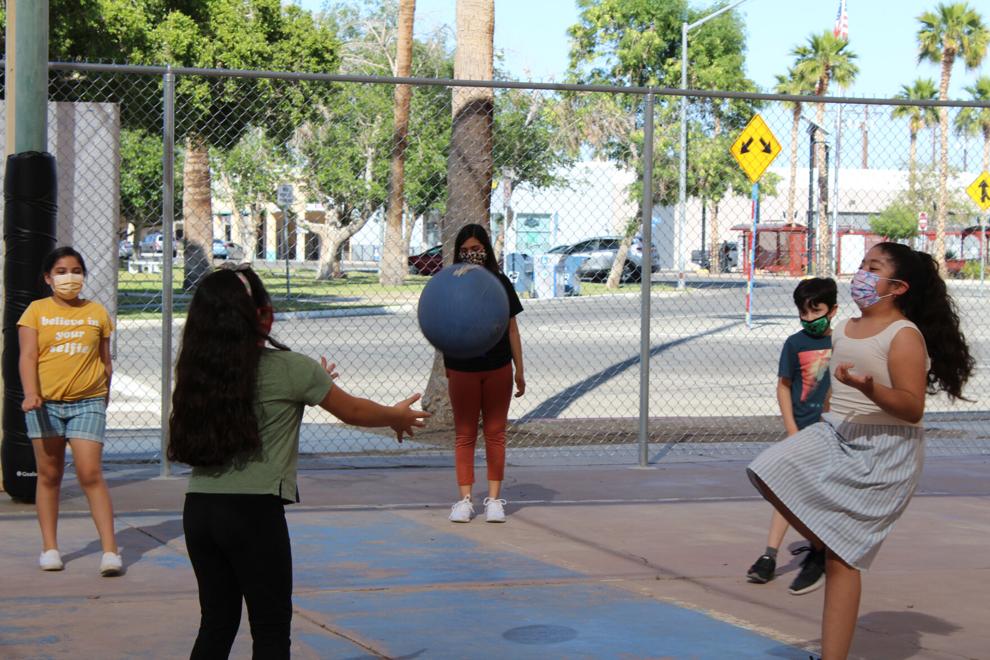 BRAWLEY — Silence has been a constant at the Brawley Boys and Girls Club for over a year. Where the voices of children would have filled the space, there is a quiet that has felt off for Director Misty Lee.
"This is a bright place, we always have artwork on the walls, we always have little voices. To walk in almost every day over the past year and see nothing on the walls, it was depressing," said Lee.
The Imperial Valley Boys and Girls Clubs in the Brawley and Holtville reopened to the public Monday, April 12, under the Imperial County Health Department's COVID-19 regulations, breathing life back into the silent building.
As per ICPHD regulations, Brawley can have up to 24 people in the building and Holtville can only have 16 due to facility sizes. All visitors have to go through a virtual check in outside the door as well as a temperature check once they enter.
Children are split into groups, with families sticking together, and are run under cohort rules. Cohorts do not interact with each other and do not occupy the same space at a time. All children have their own supply boxes and individual desk space. Students can bring their homework and Chromebooks just like before. All must wear a mask and keep 6 feet apart.
Lee said it has been a challenge, but the Boys and Girls Club has made it through the year thanks to the help of the community. It is quieter, but the children are back, and the club is brightening after a year being in the dark.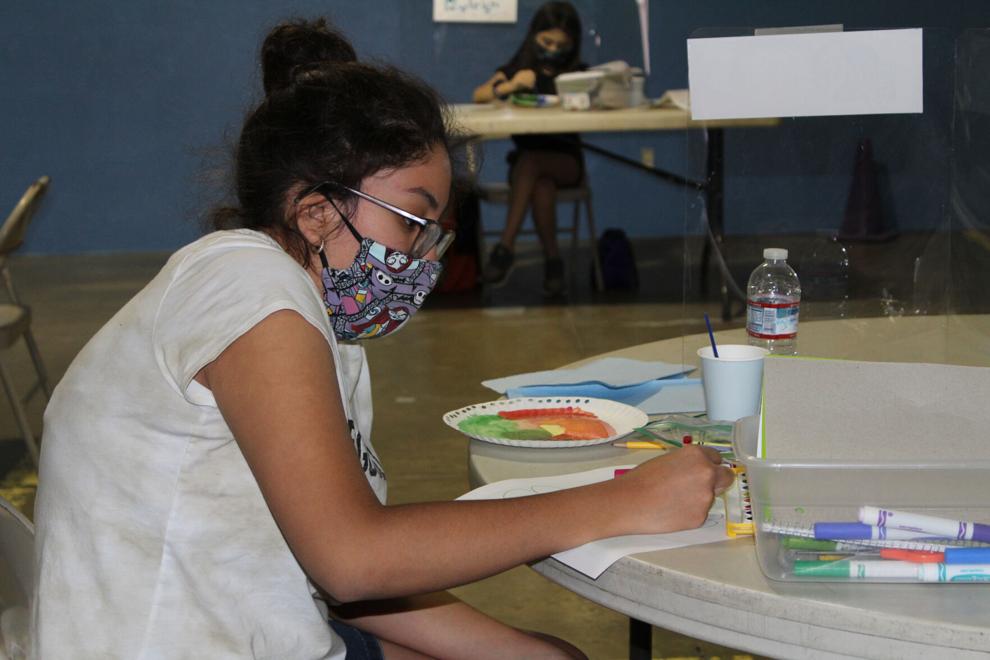 "It was a breath of fresh air, like life was happening again," said Unit Director Raquel Renteria on reopening the doors.
"Having the kids back, it feels like the club is alive again," said Lee.
During the lockdown, the club did go to a virtual model through Zoom, much like the schools did for this year. About 10 children out of 25 would be on at a time for activities such as physical fitness, cooking, art classes, reading clubs, and science projects.
Long-time club member Kayleeh (last name omitted) participated in every virtual activity during the year. She said the online activities were fun, in particular the egg drop project, but was happy to be back at the club in person.
"It was fun, but it was sad that I wasn't able to be at the club and be able to talk to my friends face-to-face," said Kayleeh. "It feels better now because I can see everyone face-to-face, and I can talk to my friends."
One of the club's younger members, Allistair (last name omitted), said it was much better than just being at home, unable to do anything and thought it was great to be back.
"I've been gone for over a year, so it feels pretty good to be back," said Allistair. "I pretty much have no one to talk to at home, but here it's a good place to talk to kids."
Lee said the Boys and Girls Club is dedicated to keeping their children safe. There was already a sense of responsibility with taking care of all the children and now it is only heightened.
Lee added that the club is ready for any outbreaks or if there is such an increase in numbers that the facility has to close again.
The club is now open from 12:30 p.m. to 5:30 p.m. Lee thanked all of the community for the support that they have given to the Boys and Girls Club through the yearlong shut down and pandemic.