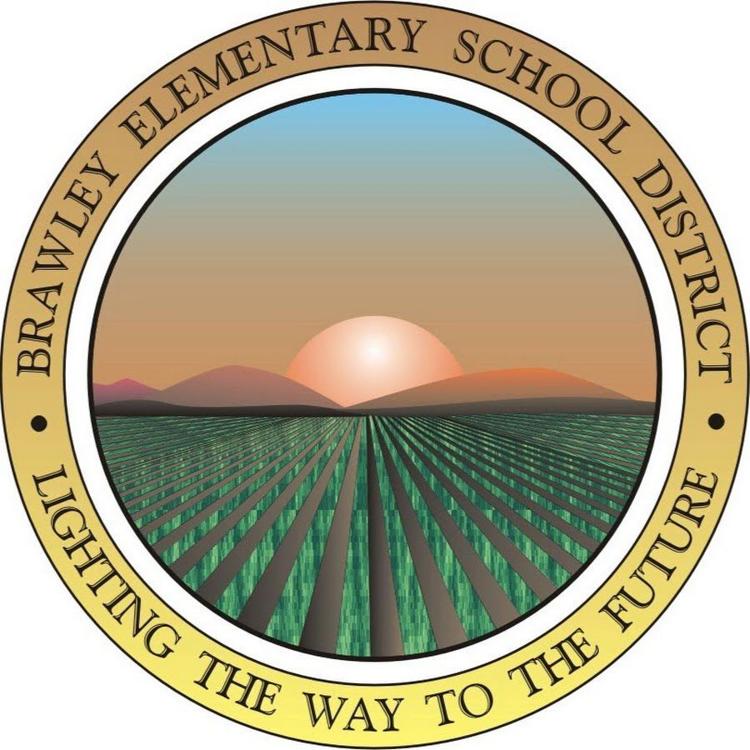 BRAWLEY — To prepare families for the start of the school year, the Brawley Elementary School District hosted a digital forum Monday, August 3, to give information on what will be happening at the beginning of the school year and the expectations for students.
BESD will start with distance learning. There will be no option to go to school for in-person learning at the beginning of the school year.
Superintendent Dr. Richard Rundhaug said there is a possibility of moving to a blended model as the school year goes on, depending on the ongoing COVID-19 health situation. That model will have students in school Monday through Thursday in separate groups with Friday serving as a distance learning only day. This is to make sure students are still in the practice of distance learning in case the schools' have to close again, according to Rundhaug.
Rundhaug said the district has met with teachers and administrators and identified programs to train teachers, as well as paraeducators.
"As conditions change, we have to adjust and we have to make changes to our plans, and sometimes that slows our plans down and we have to start from square one," said Rundhaug. "I would just ask that everyone understand that we're doing what we can with the conditions that we have and the directions we have but even with that, I feel we have put together some very good plans."
During distance learning, students will do a mix of synchronist and asynchronist learning. Synchronism is when a teacher is engaged and interacting with students live through Zoom or other programs, while asynchronism is when students have work assigned to them by their teacher. Assistant Superintendent Luis Panduro said both types of learning will be applied during distance learning.
Students will be expected to attend class sessions and complete assignments, according to BESD Director of Special Projects Terri Mason. Students will log on daily with Zoom or Google Meet to have live instruction with their teacher in the areas of English Language Arts, Math, and English Language Development and work on assignments throughout the day. These are required sessions students must be present for. They also need to complete assigned work outside of the interactions. Mason said the district will be taking daily attendance and students will be graded on participation with the live instruction and their daily assignments.
The district will continue to uphold its standards and expectations for students.
Panduro said all students will be provided a Chromebook, which will be distributed by their school this week or beginning of next.
Programs like ASIS, GATE, migrant student services, and foster youth support and services will continue to be offered by BESD. The district is also creating a social-emotional support program with the help of the school psychologist and counselors, according to Panduro.
The food program will continue to provide students with a daily breakfast and lunch. Cynthia Dickerson, director of Fiscal Services, said meal pickups will be at all school sites at their multipurpose rooms and will only be provided to students enrolled at BESD. Students do not need to be present to receive a meal. Masks must be worn to receive a meal.
Details on food services will be posted on the district website and social media platforms, according to Dickerson.
BESD is looking into providing tutoring in the afternoon for students as well as for parents. This will all be through distance learning.
"I just want to be clear that this is a difficult time and we are working with our various stakeholders to ensure we can provide the best services possible and we truly thank you for your patience as our partners as you have questions or see areas we need to address, I encourage you to bring it to our attention," said Panduro.
The district will continue to give updates, as well as provide resources and schedules for trainings to the public who might need it.
Both Panduro and Rundhaug recommended parents pick up their student's Chromebooks for home use rather than using a home computer. BESD Chromebooks have a program that will let teachers see the students' screens if they are having trouble on an assignment or are off task. The Chromebooks also allow teachers to update devices with new resources. BESD tech support will be able to access and guide parents through problems with the Chromebooks as well. All of that would be difficult to do with a non-school device, according to Rundhaug.
A booklet is in development on troubleshooting and instructions on how to use the Chromebooks and will be provided to parents.
Rundhaug said it is critical that parents register their students for the upcoming school year since students who are not registered will not receive Chromebooks.
Panduro said the teacher assignments and schedules will be mailed to families Thursday, August 6.
The elementary school office staff are back at work and will be available if parents have questions regarding their school site. Brawley Elementary School District will start school Monday, August 17.