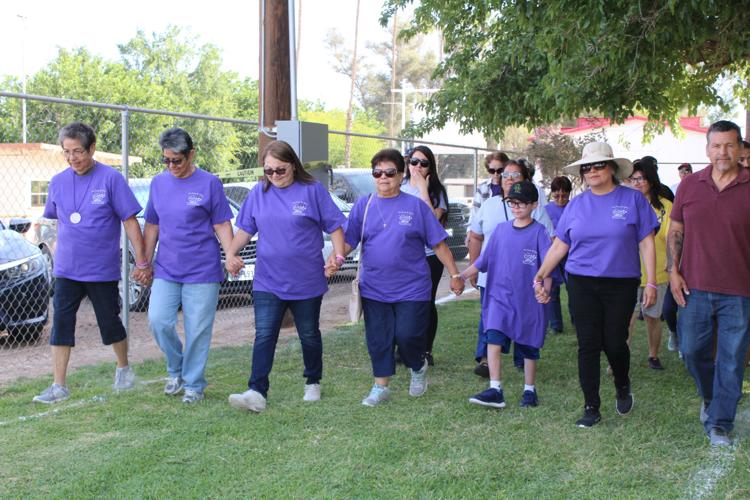 BRAWLEY — Superheroes of the Imperial Valley united in support of those who are fighting, have survived, and who have passed on, in the fight against cancer at Cattle Call Park in Brawley Saturday, May 18, for the third annual Brawley Cancer Walk.
"We are finding that the community still sees a need for the things that we do and are very grateful of the work the volunteers do for them," said head organizer Joseph Ramirez.
The Brawley Cancer Walk was created after the Relay for Life ended in town and moved over to Imperial Valley College. Community members still wanted to have a walk and banded together to come up with the Cancer Walk.
Over 300 people registered and were present for this year's cancer walk. Five teams walked around Cattle Call Park for 12 hours while activities went on to keep their spirits up. Some teams sold drinks, food, and other items that contributed to the overall amount raised.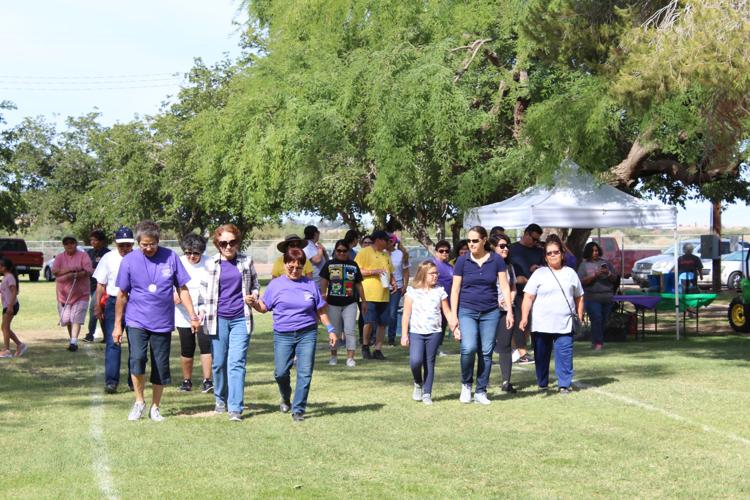 Though it was hot, and later in the evening, windy and dusty, spirits were high and the participants seemed to have a blast in doing their part to raise money.
Ramirez said the cancer walk was made possible by donations from One World Beef, U.S. Fitness, grocery stores, and other volunteers in the community.
There were also cancer survivors in purple shirts walking the track with friends and family. All had survived cancer and wanted to make a difference in the fight against the disease.
Anna Garcia from Calipatria was diagnosed with breast cancer in 2008 and tried to keep it to herself, but friends and family were there to support her anyway. Garcia said she was just glad it was not her mother or her daughter that was diagnosed.
"Cancer is almost as common as the common cold," said Garcia. "We need to let others know that they are not alone."
First-time participant Cibia Chavez was part of team For Our Loved Ones or F.O.L.O., and walked for a co-worker who passed away in December
"It's more of a team effort; everyone's involved and there's more of a sense of family," said Chavez. "We need more things like this to … bring awareness."
Survivor Esther Valencia from Calipatria has participated for 19 years in Relay for Life, Between Women, and now the Brawley Cancer Walk ever since she was diagnosed with thyroid cancer. Valencia and her team "Quiroz Walking for a Cure" has always wanted to help in any way to fight the disease.
"I've been cancer free for 19 years and I'm grateful for that, and I want to help anyone else that I can whichever way we can," said Valencia.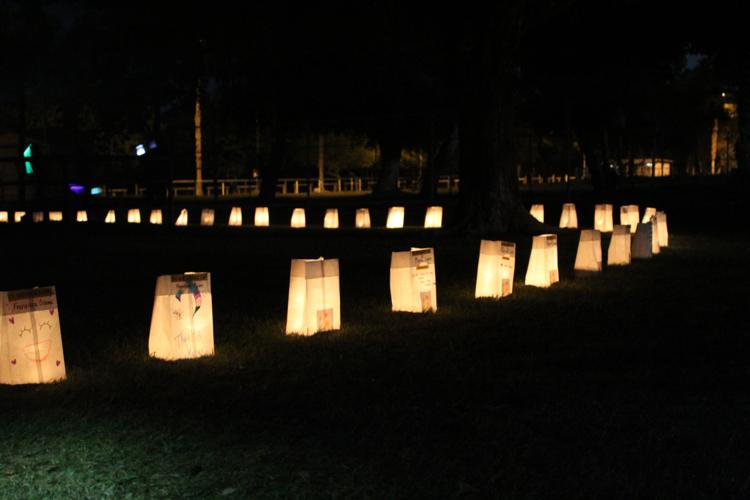 In the evening, the track was lined with candlelight illuminating the names of friends and family who have been affected or died from cancer. A lap of silence was held as guitar music played and the name of each person was called out into the night.
This year, $12,000 was raised before the walk. It is less than what was raised last year, but Ramirez said that it is a win either way. The money will help cancer patients in the Imperial Valley with expenses that are not usually covered during cancer treatment such as food, lodging, and gas.
Ramirez said the efforts and generosity of the community are what bring the event together and thanked everyone for the support.
"We do it because it is a passion," said Ramirez. "Whether it's windy or rainy, we are going to be here because a cancer patient wakes up and has to just keep fighting. So, we do the same."