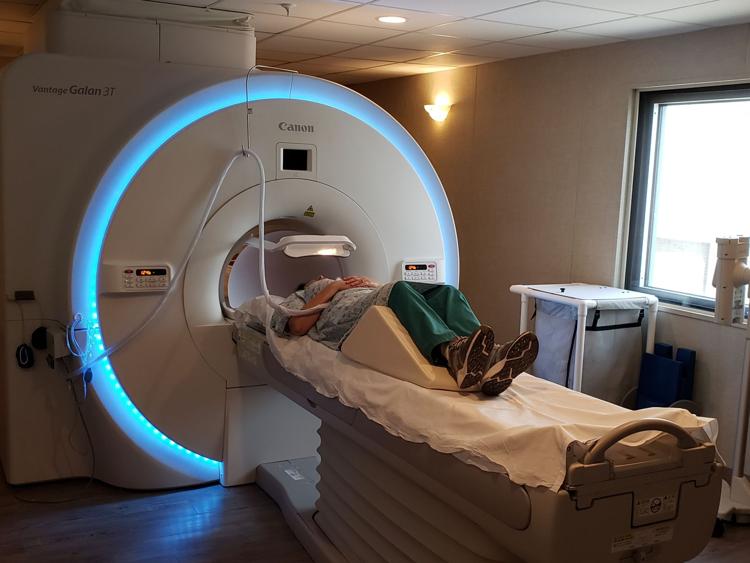 BRAWLEY — Pioneers Memorial Healthcare District, an affiliate of Scripps Health, unveiled its newest technological advancement during a press conference/ribbon cutting ceremony May 28th.
Members of the PMHD's administration team and radiology department presented the 3 Tesla MRI scanner; the first of its kind in the Imperial County.
"Our mission is to provide the best care that we can," said Maria Aguilera, president of PMHD's Board of Directors.
PMHD is the first and only health care provider in the Imperial County and southwest region to offer 3 Tesla MRI scans, offering shorter scan times and a faster diagnosis. This new technology will offer more accurate treatment and improve patients' chances of seeing a positive outcome following their scan.
"This is something that our radiologists brought to us; they have seen the benefits that patients can see when they have greatly enhanced images," stated Larry Lewis, PMHD CEO. "This 3 Tesla technology has amazed me; it's like looking at something you would see out of a textbook. It really helps the physicians make better, more concise diagnoses."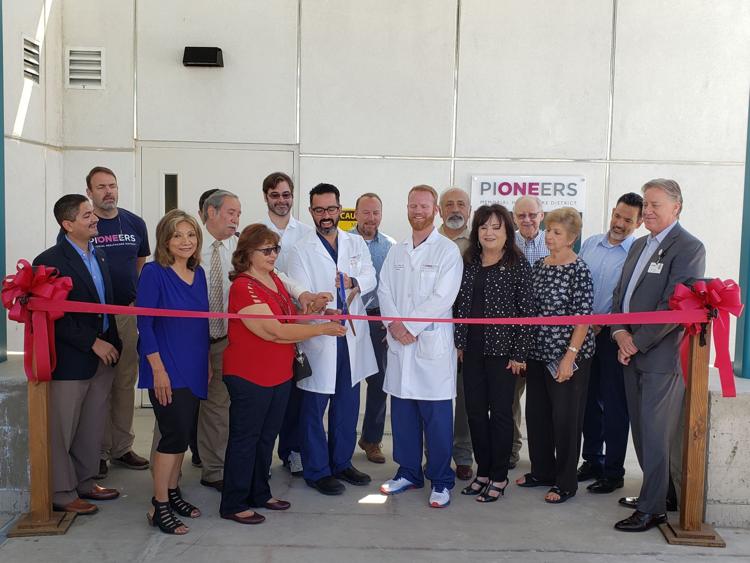 The 3 Tesla MRI scanner was brought to the Valley by funds provided by PMHD and the Brawley Chamber of Commerce. "The scanner itself cost around $1.6 million, but over a $2 million investment was provided for building construction and other necessities," said Frank Salazar, PMHD director of Public Affairs.
The 3 Tesla MRI will be more patient-friendly as it comes equipped with noise reductions suites and the MR theater. The in-bore visuals will enhance patients' comfort during the scan and help them feel more at ease.
"What we were looking for was more than just an upgrade to our current MRI scanner; we wanted to bring something that was exponentially better for the community," said Shahrouz Tahvilian, PMHD chief of staff.
"With the new 3 Tesla, we are looking at increased efficiency in scanning time, so we can perform MRI's in minutes," said Tahvilian. "We are able to capture images in much greater detail so we can catch cancer, tumors, diseases that you may not have been able to see with the current MRI scanner."
The 3 Tesla MRI scanner is a tremendous boost for the health care of residents in the Imperial Valley. Pioneers Memorial Hospital is only one of three hospitals in Southern California to use the 3 Tesla on a regular basis, the others being in Palm Desert and Monterey, according to Salazar.
Additionally, the 3 Tesla MRI's theater gives patients a visual focal point to distract them from the exam, encouraging them to relax and stay still, enabling clinicians to produce efficient, high-quality images.
"It stands to greatly improve the time it takes to provide a diagnosis, all while keeping the patient more comfortable and at ease during the scan," said Tahvilian. "We wanted to go above the standard of care for the people of the Imperial Valley."