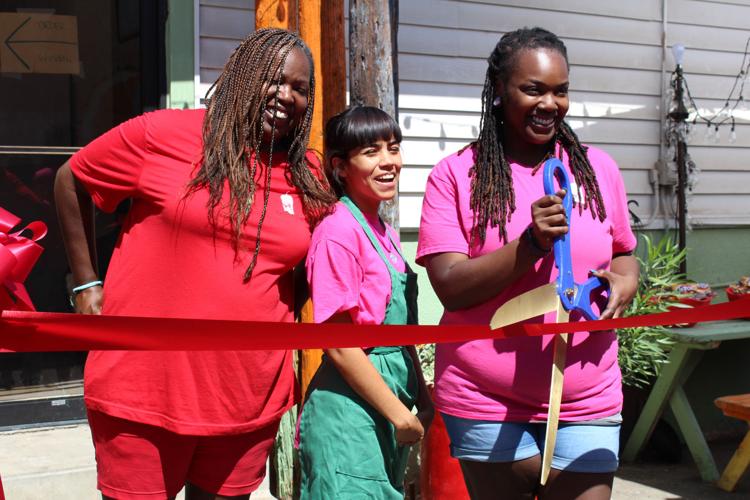 BRAWLEY — One Drop Café officially opened with a ribbon-cutting ceremony Monday, June 17, providing a much needed cool and healthy food and drink option for the summer months upon us.
Shop owner Corinna Williams says she wanted to open the shop after seeing the lack of options in Brawley. Inspired by the shops she worked for San Diego before she moved to Brawley seven years ago, Williams decided to open One Drop Café.
"I love coffee, I love smoothies, and when I moved out here, I wanted more options," said Williams. "People have told me the same thing."
Williams started up in local farmers markets and with the help of her family and the community's response, she was able to open the One Drop Café February 6, at 126 Main Street in Brawley. 
Since opening, the café has been serving açai bowls, fruit and protein smoothies, organic tea, and organic coffee to the Brawley community.
Marketing and Member Engagement Manager at First Imperial Credit Union Marlena Roscon said that it's nice to have a place where people interact with each other rather than just a quick pick-up-and-go like at Starbucks.
"It's good to have new businesses out here," said Roscon. "It looks like they have a pretty extensive menu out here and it's going to be fun to try them."
The café has an open patio for customers as well as an indoor room for relaxing. Chalk "graffiti" courtesy of patrons' children covers the asphalt of the patio as an extra decoration. Williams said every week there have been individuals coming to order, as well as businesses placing large orders.
The grand opening event had a hot dog eating contest, games, and raffle prizes.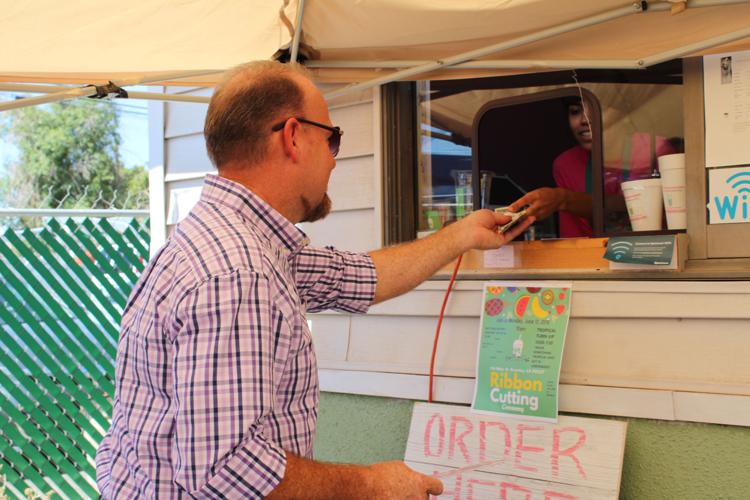 Mayor Donnie Wharton noted that with the café's opening, there is now a healthier option for the city. He said there is always room for a healthy place in the city. 
"You are going to be here a very, very long time, especially once I get my açai bowl!" said Wharton during the ceremony.
Williams said every week the café gets more and more customers.
"That's how I know it's going to do good, because we haven't had a bad day yet," said Williams.