Brawley hospital kicks off appreciation week with breakfast for all employees
BRAWLEY — Pioneers Memorial Hospital honored this year's National Hospital Week theme of "Celebrating Hope and Healing" with a chuck wagon breakfast for all employees on Monday morning, May 13. The event kicked off a week's worth of activities at the Brawley hospital.
National Hospital Week dates back to 1921 when it was suggested by a magazine editor who hoped a community-wide celebration would alleviate public fears of hospitals. The celebration, launched in Chicago, succeeded in promoting trust and goodwill among members of the public and eventually spread to facilities across the country. 
The report said the campaign, which began Sunday and ends Saturday is intended to provide an opportunity to thank all of the dedicated individuals — physicians, nurses, therapists, engineers, food service workers, volunteers, administrators and so many more — for their contributions. From providing treatment and comfort to the sick to welcoming new life into the world, hospitals are central to a healthy community.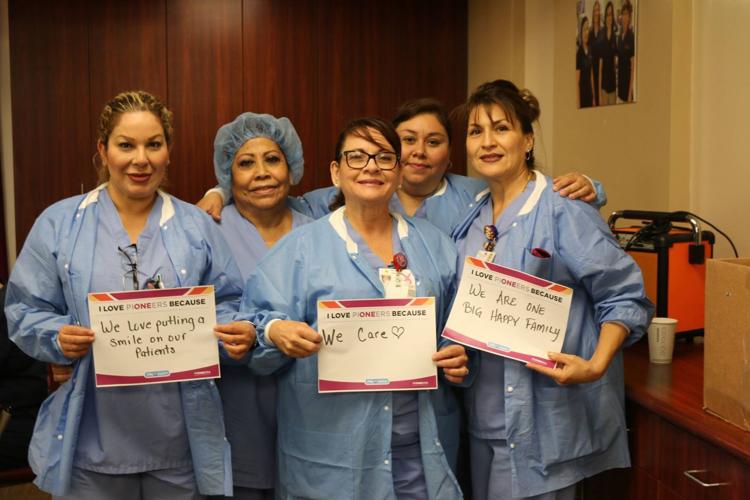 "National Hospital Week, first and foremost, is a celebration of people," Larry Lewis, CEO of Pioneers Memorial Healthcare District, said in the release. "We're extremely proud of each member of our staff and we recognize the important role they play in caring for our patients and communities through personalized care for everyone who's in need of help. We value the trust they have instilled with each patient through the Pioneer's team."