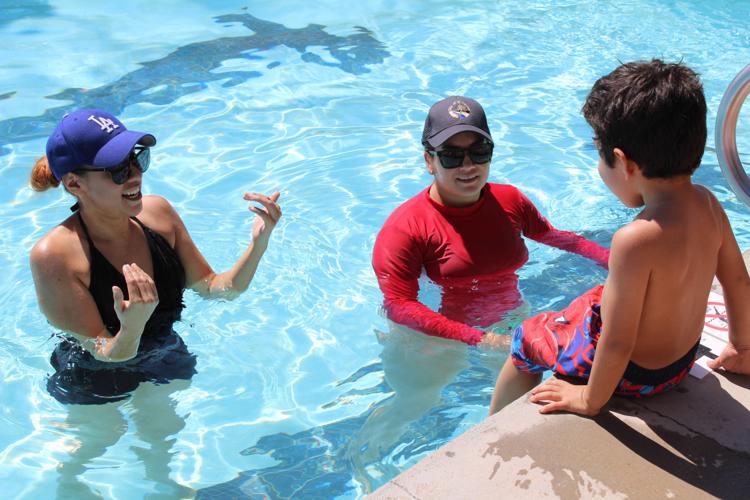 IMPERIAL - El Centro Aquatics once again helped break the world record by participating in an international World's Largest Swim Lesson event Thursday by hosting a huge, Valley-wide swim day for children and adults. It was the third annual event, and was participated in by instructors and programs all over the world.
The World's Largest Swim Lesson was organized worldwide to promote and build awareness about the vital importance of teaching children and adults to swim.
The World Health Organization estimates drowning is one of the top five causes of death for people ages 1-14 in 48 out of 85 countries it surveys. The event is meant to promote water safety and offer swim lessons that can save lives.
Since the Imperial Valley is an agricultural area filled with canals and waterways, it can be tempting for some to jump in and swim on a hot day, despite prevalent warnings featuring Dippy Duck and warnings from the Imperial Irrigation District. 
Patricia Ureña, El Centro Recreation supervisor, said El Centro's aquatics program's goal is to change that mindset. Drowning is preventable, she said.
"Drowning is one of those preventable accidents," said Ureña. "If we can reach out to as many people as we can to be water safe, then the number of drownings in Imperial County will decrease."
According to the WLSL website, 41,068 kids and adults participated in the record setting swim event in 26 countries around the world on June 21 last year. Rebecca Korfman, El Centro's pool manager and certified swim instructor, said that number rises by about 5,000 more people every year.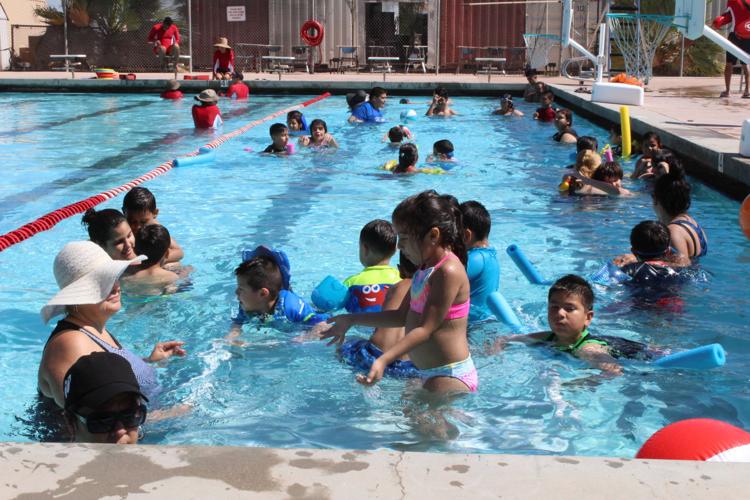 Last year, the number of participants in El Centro was 150 at Central Union High School's pool. This year, Korfman predicted they will have 100 more.
"This is meant to raise awareness and attention to how important it is to teach kids how to swim," said Korfman. "That's the core of what El Centro Aquatics is all about, to reach as many kids as we can, and this is a great way to do that."
Registered groups for swim lessons from around the Imperial Valley attended the event. Special education groups from El Centro and Imperial Valley College also had a pool day. Eighteen trained instructors were on duty and taught lessons to older children, adults, as well as tiny tots and their mothers. The lessons were scheduled all long, as well as free swim time.
"We live in the desert, and it's really hot and it's really important to hit the water and start swimming," said Yaribell Demara after she finished her lessons in the morning.
Brother and sister Ethan and Julianna Gonzalez said they were having their first swim lessons, and they enjoyed them.
"I like to float, it makes me relaxed in the pool," said Julianna.
"I'm learning to swim so we can get a pool," said Ethan, who also said he was learning so he will not have to use floats anymore.
Patty Equihua brought her three-year-old son Matthew from Heber to learn to swim, because of his eagerness to play in her aunt's pool.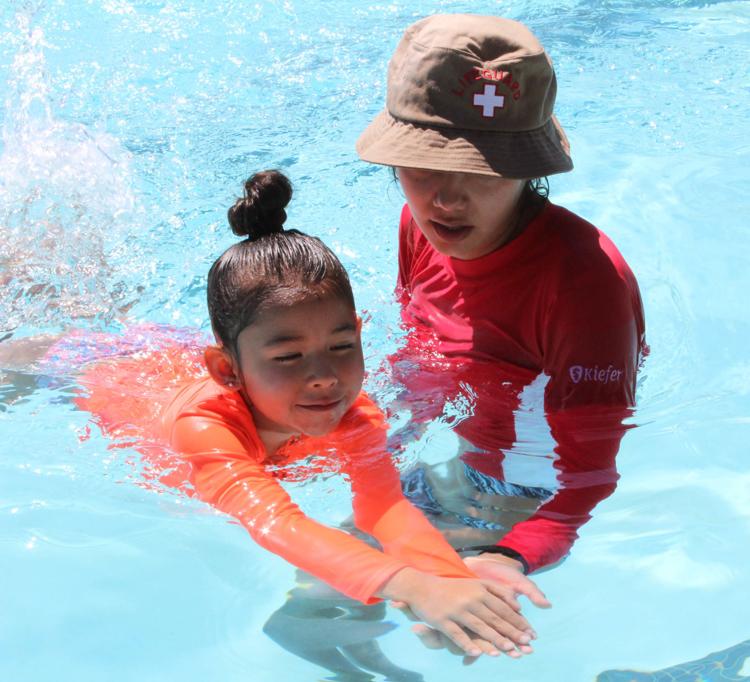 "I know he's not afraid, and he loves swimming, so that's why I brought him here so he could learn how to float and get used to the deep water," said Equihua. "Anything could happen in the blink of an eye."
Ureña said the El Centro swim program also provides classes in Cardio Pulmonary Resuscitation skills for parents and safety.
Following the event, participants received drinking water, cookies, and a certificate stating they participated in the World's Largest Swim Lesson.