EL CENTRO – The Imperial County Board of Supervisors voted to realign with the state's mask mandates and lift the indoor masking mandate for vaccinated individuals Tuesday, Oct. 26, after public comments from the community during the last several meetings showed great opposition to the mandates.
Despite Imperial County Public Health Director Janette Angulo and Health Officer Dr. Stephen Munday's recommendation to lift the masking mandate effective Nov. 23, Supervisor Ryan Kelley motioned to lift the mandate by Nov. 1. Supervisors Jesus Escobar and Luis Plancarte strongly disagreed with Kelley and were the only two opposing votes to the date suggested by Kelley.
The motion passed, 3-2, meaning vaccinated individuals are no longer required to wear masks indoors, unless in a facility in which the state requires universal masking, such as healthcare and education settings.
Prior to voting, Supervisor Kelley shared a letter that he sent to Governor Gavin Newsom, requesting his immediate attention to mask and vaccine mandates.
The letter states, "Mr. Newsom, I am asking for a review of these mask and vaccination mandates for school and workplace settings.  COVID-19 is part of our life and infections will continue to rise and fall over the months and years ahead, but what can be said about the choices we make today.  Encourage our communities to seek vaccination and wear a mask in the appropriate settings.  Ask Californians for assistance; without threatening their beliefs or incomes."
Along those sentiments, several public commenters expressed their desire to do away with the mandates, including a local third grade teacher, Ashley Rodriguez, who is now on unpaid leave since last week. She said she submitted her religious exemption from the vaccine and requested alternative accommodations for screening, both of which were denied.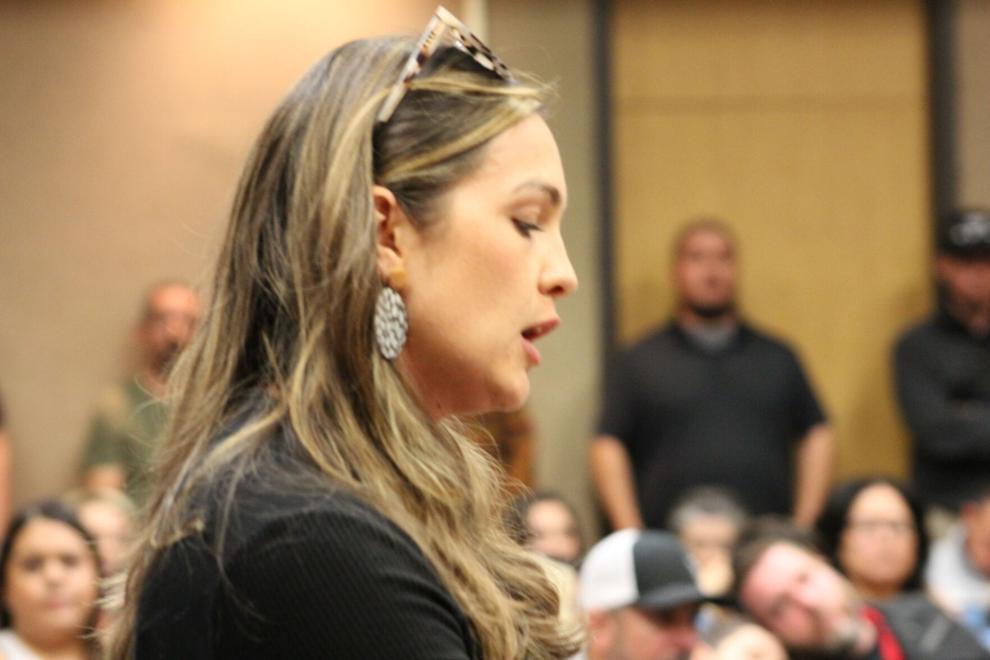 "Now I find myself shunned and being forced out of my job for doing what I have always done – standing up for what is right and for my convictions," she said. "I decline to be subjected to irresponsible and unethical methods of screening and I'm not allowed to return to work until I go against my strongly held beliefs and submit to the will of someone other than my God."
Similarly, Azaria Taylor explained that she did not want to be at the meeting, she would have preferred to be in her classroom with her second graders, preparing them for third grade and continuing to work on their social-emotional needs.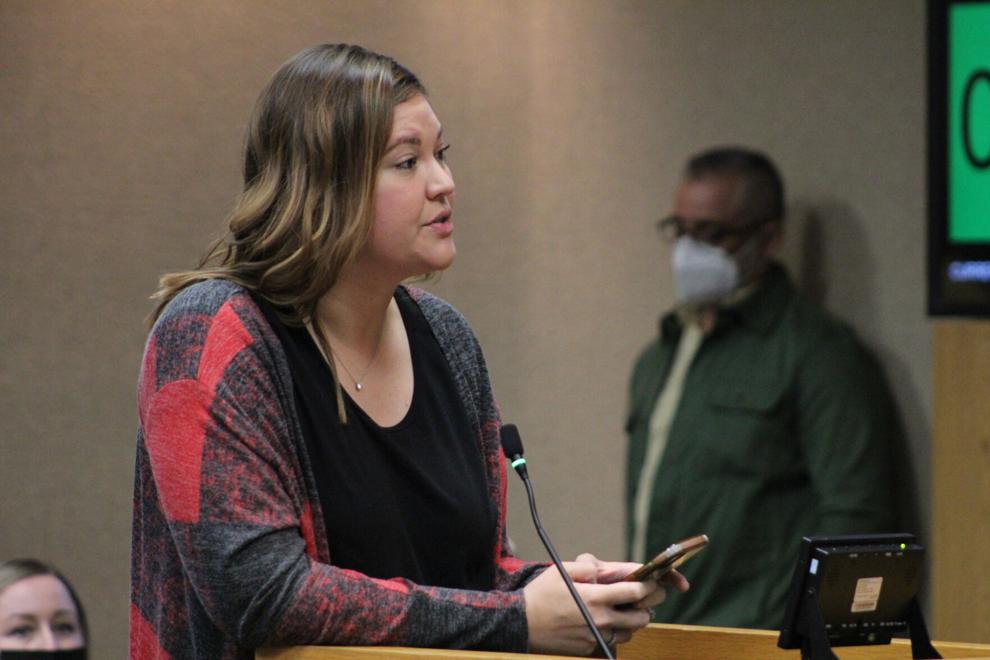 She explained that she attended the meeting after being forced to take sick leave, despite not being sick. She said she was exposed to COVID by an individual in her classroom and was being forced to take sick leave for 10 days.
"Please make it make sense to me, I just want to teach," she said. "I am currently being punished by having to use my own sick leave when I am not physically sick but because I believe in medical freedom and bodily autonomy, I am being treated differently and less favorably from another group of people. You know, that's actually the definition of 'discrimination.'"
Taylor worries for her future as a teacher since she does not want to get vaccinated.
"Right now, my only punishment is using my sick leave, but I am scared to experience what will be coming for me next," said Taylor.
Christ Community Church Pastor Walter Colace, who also led the meeting's invocation, spoke against the mandates as well. He said though he is against the vaccine mandates, he is not against the vaccine. He is unvaccinated but said he encourages everyone he speaks with to do their own research and make the decision that is right for them.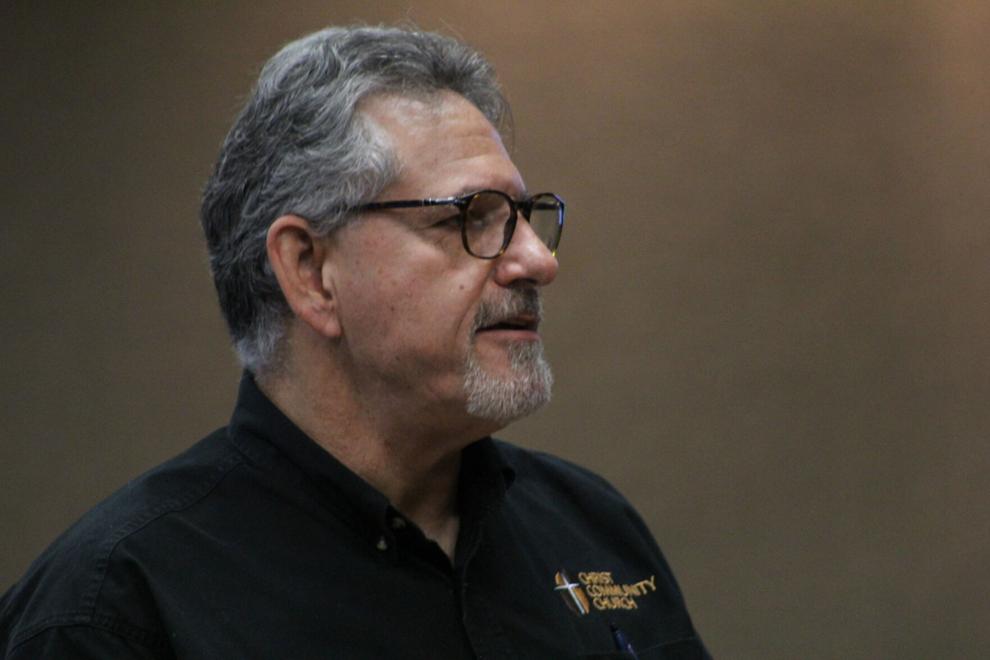 "People like myself, who are not vaccinated, are being villainized by politicians and the media who believe we are incapable of making our own decisions. Somehow, they now believe it's the unvaccinated who are the problem in our society for the ongoing virus," he said.
Dr. Brian Tyson spoke to the supervisors of his efforts along with Dr. George Fareed in fighting COVID-19. He said their success rate speaks for itself as they have not lost a single patient, between treating children, pregnant women, and individuals as old as 102.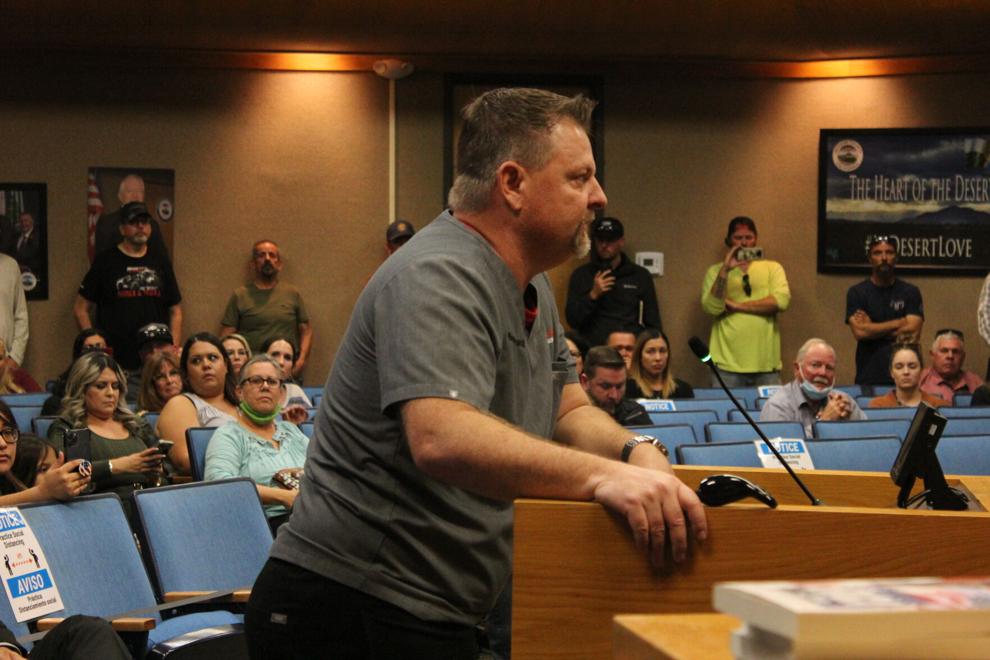 He asked why he or Dr. Fareed had not been invited to speak. Dr. Tyson referenced two doctors that spoke at the special meeting last Tuesday night, stating that he or Dr. Fareed should have been reached out to as well.
"I have taken care of over 6,000 positive patients between me and my staff. We have a track record of not losing a single patient when their treatments started before day seven … To date, not one person from the Board, not one person from Public Health has reached out to get my opinion on any of these mandates. You have expert opinions and experience right in front of you. Between me and Dr. Fareed, we can help you guys formulate a response to help protect our community," said Dr. Tyson.