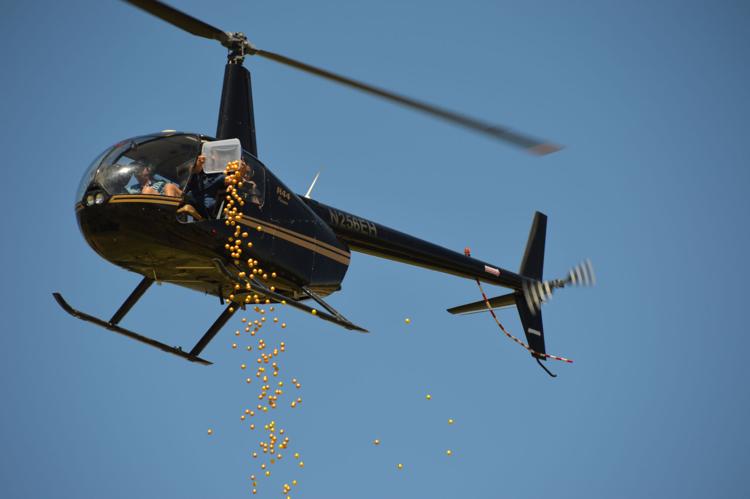 HOLTVILLE — When he was 15, El Centro resident Alex Valenzuela Jr. was diagnosed with acute myeloid leukemia. Since that diagnosis, he has been fighting cancer and has recently finished treatment, saying he was determined to keep fighting and not give in.
"I told myself I could either be depressed or stay positive and be motivated and determined," said Valenzuela. "It pushed me to fight this battle, and here I am."
Halos and Tiaras hosted its 4th annual golf tournament and golf ball drop Saturday, April 20, at Barbara Worth Country Club to support Imperial Valley children and families who are dealing with cancer.
Marcy Bingham, president of Halos and Tiaras, said this is the biggest event of the year for the organization and that every year there is an even greater response from the community.
"When there is a need in the Valley, the community … rallies behind you," said Bingham. "It's just a wonderful place to be because everyone comes together and helps each other out."
Halos and Tiaras also give the Hero Award to children who have fought against cancer. This year, Valenzuela and Yasly Avendano were recipients of the award. Johnny's Burritos was honored as Sponsor of the Year for the work they put in to help fight cancer.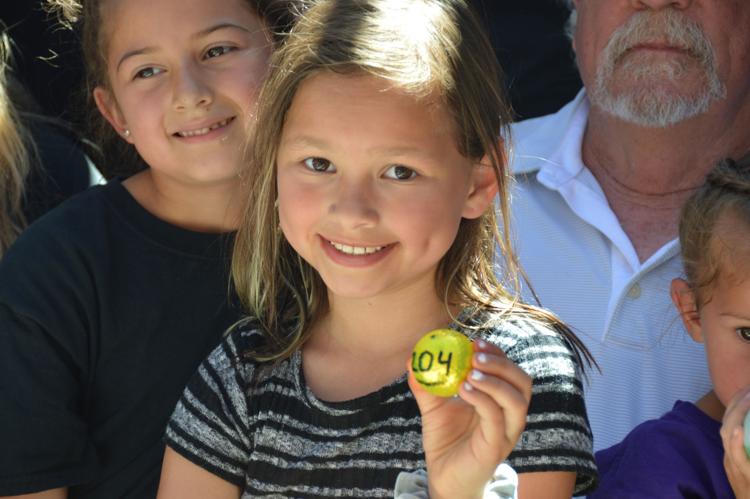 Valenzuela also received a special award as a graduating senior from Southwest High School; a $1,500 scholarship from Halos and Tiaras, encouraging him to do great things in the future. Halos and Tiaras was able to help the Valenzuela family in their time of need while their son was going through treatment.  
Valenzuela said his battle with leukemia made him consider a future as a nurse practitioner in children's oncology, and to be a living inspiration for children going through what he did.
The main event of Halos and Tiaras is the golf ball drop. Three hundred numbered golf balls, purchased by attendees, are dropped onto a target hole from a helicopter. John Reed from Custom Ag donates his time and helicopter every year for the drop. The owner of the ball that makes it into the hole, or the closest to it, wins $10,000.
This year's winning ball number 204 was bought by Mike Iten, husband of the late founder of Halos and Tiaras Robin Iten. Mike Iten bought the ball in her memory. A bittersweet win, Iten said it was still a sad day.
"Somebody up there is talking to us," he said. Iten also said $5,000 will be donated back to Halos and Tiaras in honor of his wife.
Halos and Tiaras was started after Holtville resident Caelynn Iten was diagnosed with Ewing Sarcoma when she was just three years old. Holtville quickly banded together and started fundraising for the family to help with expenses. Caelynn's diagnosis inspired her grandmother, Robin Iten, to start Halos and Tiaras to help children in the Imperial Valley fighting cancer. 
Since her first diagnosis Caelynn, now 8, is living cancer free and the organization continues to help Imperial Valley families. Bingham said it doesn't matter what the need it is, Halos and Tiaras will be ready to help families through their child's cancer.
"Whatever we can do to make their trial easier on them and their family," said Bingham.