EL CENTRO — El Centro Regional Medical Center's CEO Dr. Adolphe Edward, along with Dr. Christian Tomaszewski, addressed the community once again through Facebook Live Friday, July 9, to warn about the rise in COVID-19 cases and cases of the Delta variant due to lessened restrictions, more community gatherings, and lack of mask wearing.
"Cases are inching forward. People are taking their masks off, they're gathering, and the virus is spreading again," said Dr. Tomaszewski. "Just last night we admitted someone gasping for air to the ICU (Intensive Care Unit). It's going to continue for months, if not years."
However, Dr. Tomaszewski said he had two bits of good news to share — Regeneron and vaccination. He said Regeneron is a "mixture of antibodies against the variants," which is used to treat patients with COVID-19, and that ECRMC has "plenty."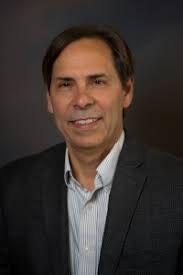 "If we give you Regeneron, we can keep you from ending up in the ICU, especially if you're over age 65, or if you're over age 55 and you have any chronic medical problems," he said.
Regarding vaccines, Dr. Tomaszewski advised to get vaccinated if you are able.
"There are two kinds of people in this world — vaccinated, and people that get COVID-19," he said. "Every one of those people that is not vaccinated is a variant factory. These variants might decrease the efficiency or the efficacy of our current vaccines as well as our treatments with the monoclonals (Regeneron), that's the problem with the variants."
Dr. Edward nodded in agreement.
He said ECRMC received news earlier that morning that there were at least 100 known cases of the Delta variant in San Diego.
Dr. Tomaszewski said that "99 percent of people that end up in the hospital with COVID-19, end up in the ICU with COVID-19, or die with COVID-19, currently are people that did not get vaccinated."
Dr. Edward said they don't care where individuals get vaccinated, but to just get vaccinated. Dr. Tomaszewski said it is even more important now to get vaccinated because of the Delta variant's arrival in the Valley, stating it's more transmissible and more deadly. However, "fortunately the vaccine still works good for that," he said.
Both doctors strongly advised to get vaccinated.
A question from a viewer was read aloud regarding vaccine safety for pregnant women, to which Dr. Tomaszewski responded. "Each pregnant women needs to discuss that with their OB, but the findings are that you're better off getting the vaccine, than getting COVID, especially if you're pregnant."
Dr. George Fareed, a local physician who has treated COVID patients in the Imperial Valley, had another opinion of the Delta variant.
"From my patients presenting with the Delta variant, I find the Zelenko protocol to be very effective," Fareed said in a telephone interview. "(The Delta variant) is not worse than the original. From the studies that I have read, no young person under 30 should take the vaccine, and especially pregnant women."
According to the California Department of Public Health, the Center's for Disease Control (CDC) is investigating recent reports of myocarditis and pericarditis in young adults and adolescents shortly after receipt of mRNA COVID-19 vaccines. However, they do still recommend the vaccine for individuals 12 years of age and older.
Another question was asked regarding wearing masks. Though the CDC states fully vaccinated individuals do not need to wear masks, Dr. Tomaszewski advised, "with the Delta variant, I mean, the more you wear a mask, the safer you are."